| | |
| --- | --- |
| ROMÂNIA | ROMANIA |
| județ Vâlcea | Vâlcea County |
map →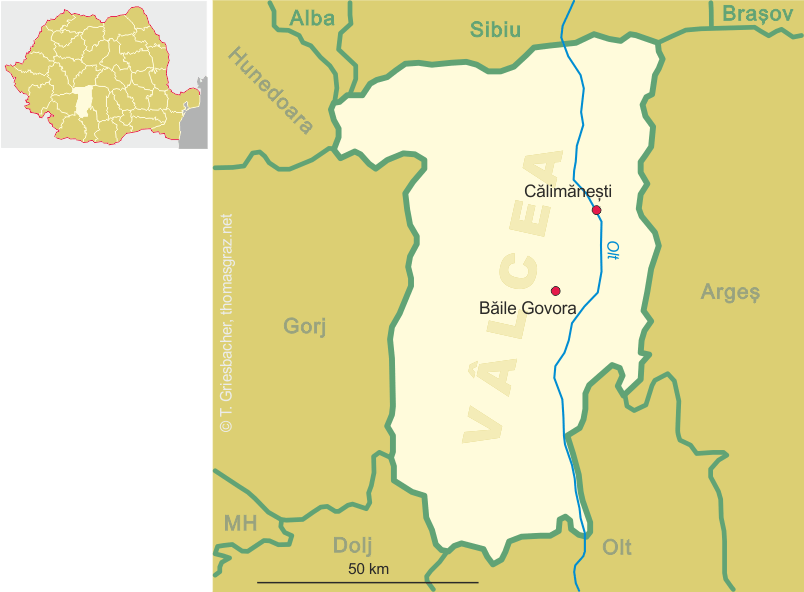 Băile Govora
• ru: Бэиле-Говора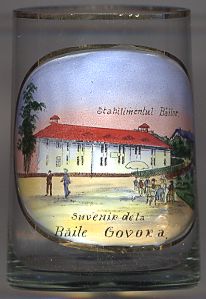 Băile Govora is situated at an elevation of 300 m in the southern foothillls of the Southern Carpathians (Transilvanian Alps), about 15 km southwest of the county capital, Râmnicu Vâlcea. The municipality has a population of about 2,900 (2007).
The village originated when in 1864 the nearby monastery of Govora was secularized. The mineral springs of this site had already been known for some time and it was decided then that they should be used to attract more tourists. The first patients were veterans of the Romanian army. The spa was founded in 1889.
The pictures on glass no. 2562 and no. 2797 show spa buildings: The

bath establishment (stabilimentul băile) [left] and

Villa Eftimiu [right].

---