| | |
| --- | --- |
| ÖSTERREICH | AUSTRIA |
| Bundesland: Niederösterreich | Lower Austria |
| Bezirk: Mödling | |
map →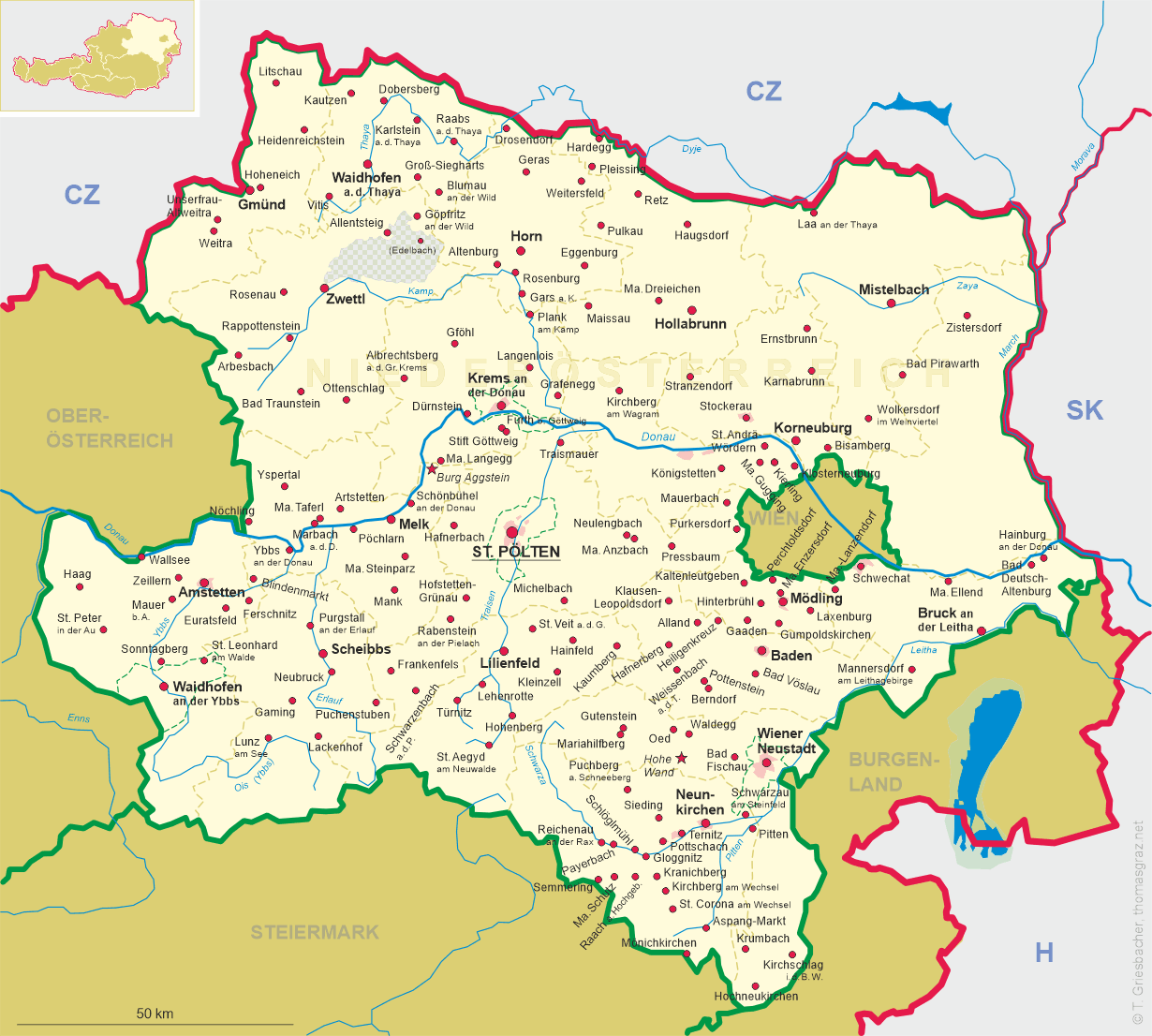 Kaltenleutgeben
• cs: Kaltenlioitgebenas
• bg, ru: Кальтенлойтгебен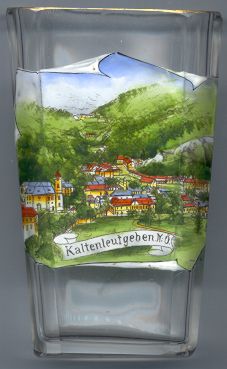 Kaltenleutgeben is situated at an elevation of 356 m on the stream Dürre Liesing on the eastern foothills of the Wienerwald (Vienna Woods) mountain range.
The picture on glass no. 3431 [left] is labeled 'Panorama mit Gaisberg'.
The river Durra Liezniecha (Dürre Liesing) was first mentioned in a document of 1002. The name Khalt Leutgebin appears first in a document of 1521. In 1632 Kaltenleutgeben was first referred to as a village. In 1710 an image of the Black Madonna of Altötting was brought to Kaltenleutgeben which soon became a pilgrimage site. From 1712 until 1783 the place was called Maria Kaltenleutgeben. The parish Kaltenleutgeben was installed in 1783. In 1982 Kaltenleutgeben obtained the status of a market town.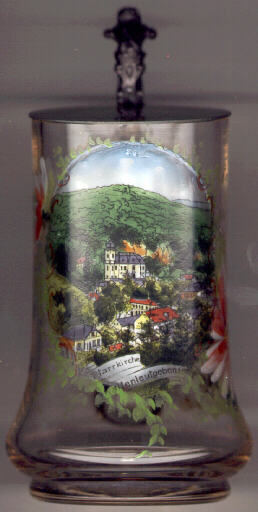 The

parish church Sankt Jakobus der ältere (St. James the Greater) [centre] was built 1729–1732 by Jakob Oeckl in Baroque style.
The first hydrotherapeutic clinic in Austria was opened in 1865 in Kaltenleutgeben by Wilhelm Winternitz (1834–1917). The clinic was closed after the death of Winternitz in 1917.
The Austrian writer and philosopher Fritz Mauthner (1849–1923) was a guest in the sanatorium of W. Winternitz in 1899.

Mark Twain (real name Samuel L. Clemens, 1835–1910) stayed in Kaltenleutgeben in the Villa Paulhof where he did most of his writing which he accomplished during the two years of his sojourn in Austria 1897–1898.

---