| | |
| --- | --- |
| ČESKÁ REPUBLIKA | CZECH REPUBLIC |
| Olomoucký kraj | Olomouc region |
| Okres: Olomouc | |
map →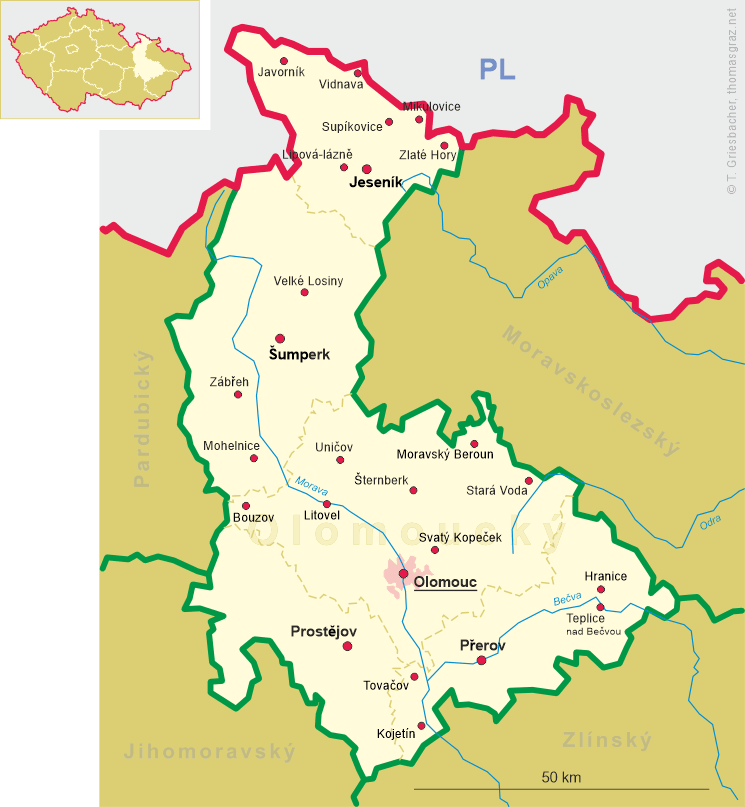 Olomouc
• hu: Alamóc
• de: Olmütz
• lv: Olomouca
• lt: Olomoucas
• pl: Ołomuniec
• tr: Olomuts
• el: Όλομουτς
• be: Оламоўц
• bg, mk, ru, sr, uk: Оломоуц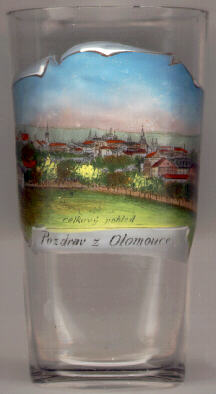 Olomouc is situated at an elevation of 221 m on the river Morava in the fertile Haná plain. The old capital of Moravia is one of the most interesting places in the Czech Republic. The first mentioning in a document dates back to 1055. In 1063 it became the seat of the bishops of Moravia. In 1253 Olomouc (German name: Olmütz) obtained the status of a royal town. The last Bohemian king of the Přemysl family, Václav (Wenceslav) III, was assassinated here in 1306. Olomouc was a centre of Humanism in the 16th century, a tradition which was furthered by the Jesuit Order by the foundation of a university which, however, was dissolved in 1858. The bishops obtained the rank of Prince Bishops in 1588 and of Archbishops in 1777. The Austrian Imperial family took refuge in Olomouc during the revulution in 1848; Emperor Ferdinand I of Austria abdicated here in favour of his nephew, Franz Joseph I.
The centre of the old town is the Upper square (Horní náměstí, Oberring):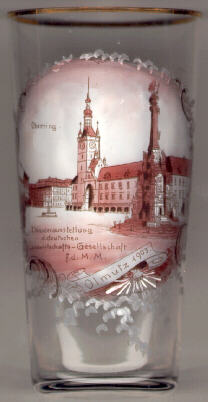 The

Town Hall [centre] was built at the end of the 14th century. During the 16th century the outer staircase (1530) and the loggia (1560–1590) were added. The tower (height 70 m) was built in 1607. The astronomical clock on the northern façade was constructed in 1420–1422. This clock was destroyed at the end of World War II but was reconstructed in 1955.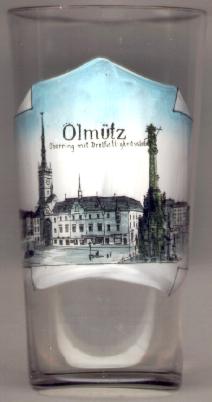 The

Trinity column [right] was completed in 1754. It is ornated with 18 guilded copper statues and is 32 m high which makes it the tallest and most magnificent column of this type in Moravia. The column was listed as a UNESCO World Heritage Site in 2000 (see also list of other UNESCO heritage sites).
The

Hercules fountain [left, barely visible] was completed in 1686.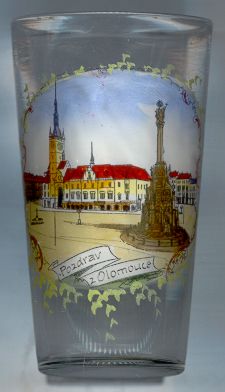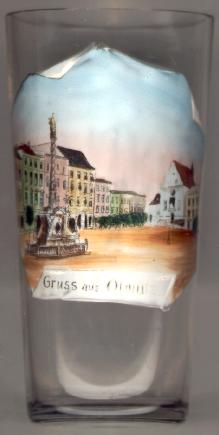 Not far away, the Lower square (Dolní náměstí, Niederring) [left, no. 437] also is lined by beautiful Renaissance and Baroque buildings:
The centre of the square is marked by the

Column of the Virgin Mary [left] which was built between 1716 and 1726.
The

church and monastery of the Capuchins [background right] date from the Baroque period. The church is dedicated to the Annunciation of the Virgin Mary.

---