| | |
| --- | --- |
| FRANCE | FRANCE |
| région: Auvergne-Rhône-Alpes | |
| département: 63, Puy-de-Dôme | |
map →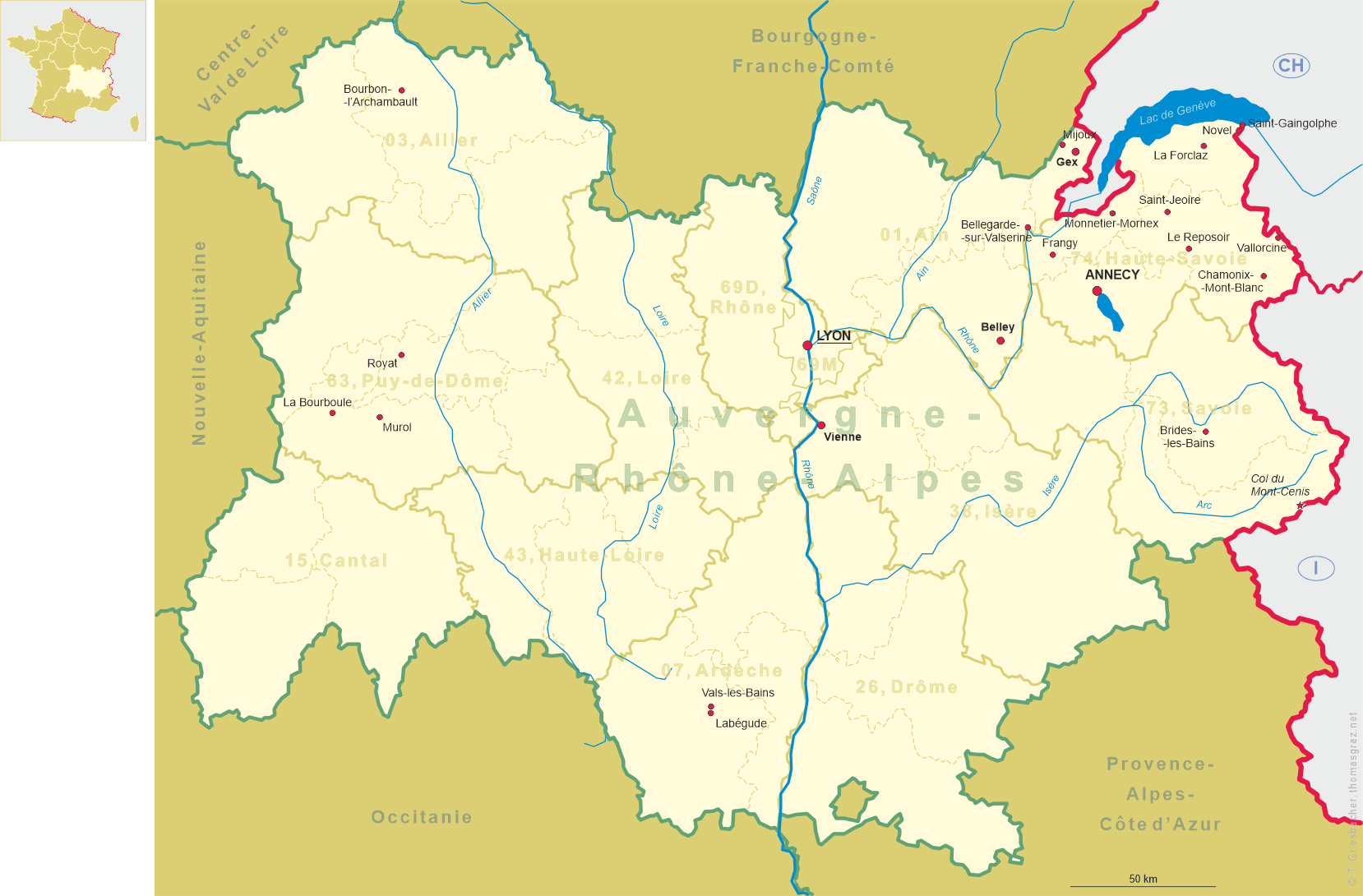 Royat
• ru: Руайя
• uk: Руая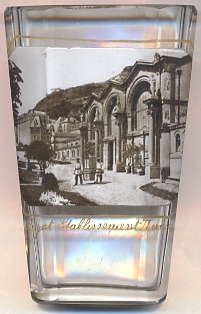 Royat is situated at an elevation of 520 m about 3 km southwest of Clermont-Ferrand in the région Auvergne-Rhône-Alpes. Royat is the chef-lieu of the canton of the same name within the arrondissement Clermont-Ferrand in the département Puy-de-Dôme. The municipality has a population of about 4,500 (2010).
The vulcanic thermal springs were already known in Roman times. Remains of the Roman baths are still visible. Documents of the 12th century mention the place as Rubacum, later sources mention Royac or Rayac (13th century). Royac became a popular spa place since the 19th century.
The

Établissement thermal [left], partly situated in the neighbouring community of Chamalières, was built by the architect Agis-Léon Ledru in 1852–1856. Since 1990 the building is listed as a historic monument.

[https://de.wikipedia.org/wiki/Royat, http://en.wikipedia.org/wiki/Royat, http://fr.wikipedia.org/wiki/Royat]

---