| | |
| --- | --- |
| ÖSTERREICH | AUSTRIA |
| Bundesland: Steiermark | Styria |
| Bezirk: Liezen | |
map →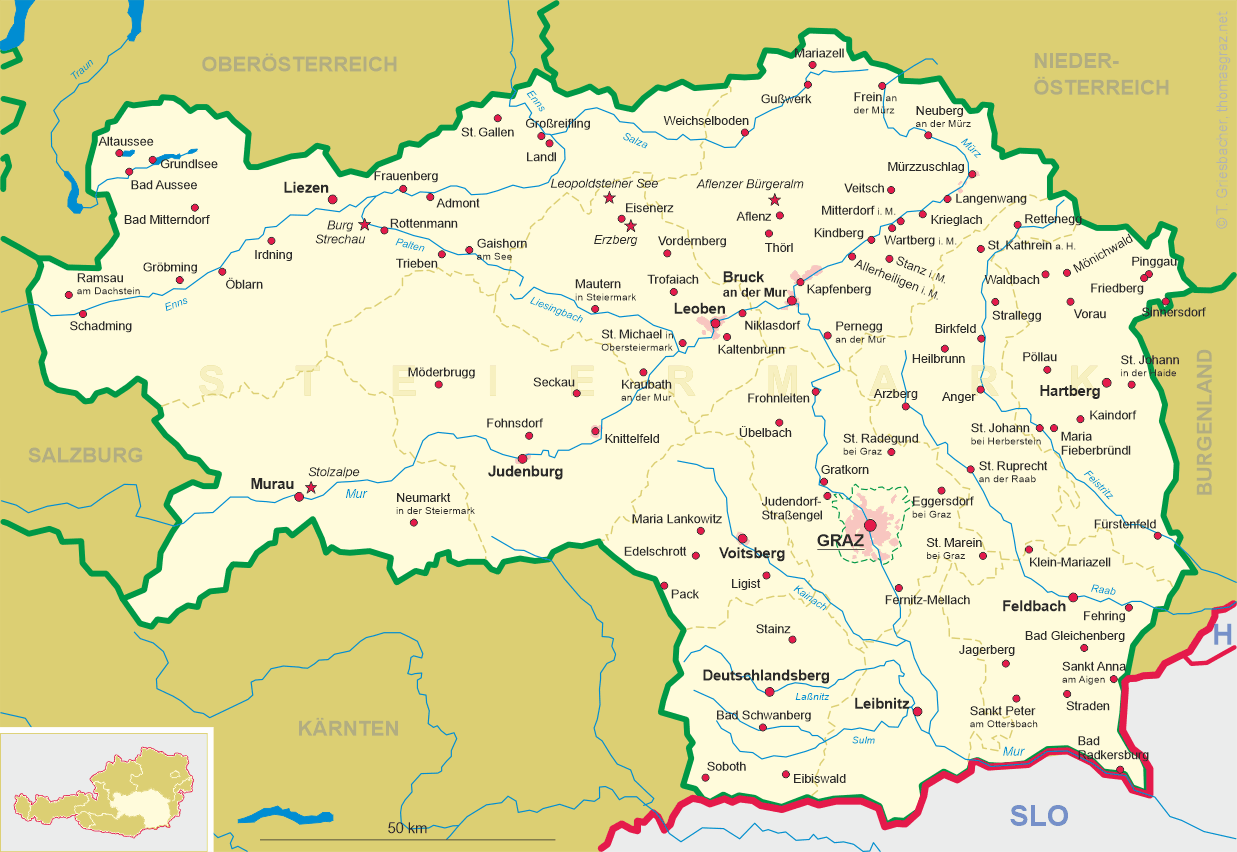 Admont
• lt: Admontas
• be, bg, mk, ru, sr, uk: Адмонт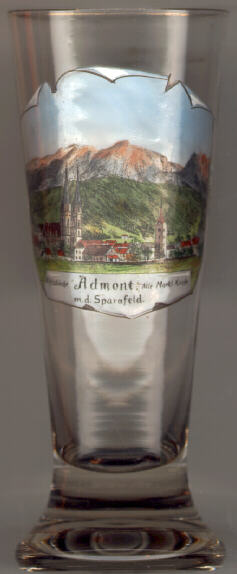 Admont is one of the oldest settlements in Styria; the first document mentioning Ademundi vallis dates from AD 859.
The

Benedictine monastery [left] was founded in 1074 and is the oldest monastery of Styria. The original monastery church was built 1121 in Romanesque style. 1276–1286 a Gothic chancel was added. 1615–1626 and 1742–1776 many parts of the church were remodelled in Baroque style. The present church, dedicated to St. Blasius, was built in Neo-Gothic style with two spires (72 m) following a fire in 1869, which had destroyed almost the whole monastery. It also serves as the parish church of Admont. In 1939 the monastery was dissolved by the Nazis, but was reopened in 1945.
The greatest treasure of the monastery, the Baroque library, escaped the fire of 1869. The library was built in 1774 and includes fresco paintings (1776) by Bartolomeo Altomonte and several wooden sculptures by Joseph Thaddäus Stammel (amongst them the "Four Last Things", 1760, i.e. "Death", "Judgement", "Heaven" and "Hell").
The library contains more than 150,000 volumes, 1,000 manuscripts and 900 early prints. It is the largest monasterial library in the world.
The

old parish church Sankt Amandus, now Christkönig [left, no. 292: right] dates from the Romanesque period. It was rebuilt in 1865 using the old masonry.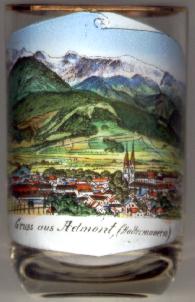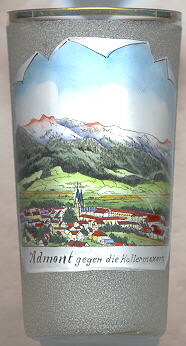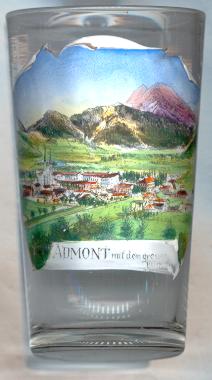 ---