| | |
| --- | --- |
| ITALIA | ITALY |
| regione: Friuli - Venezia Giulia | |
| provincia: Udine | |
map →
Monte Lussari
• alt.: Monte Santo di Lussari
• sl: Lužarji, Svete Višarje
• de: Luschariberg, Maria Luschari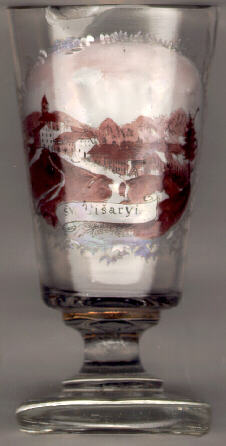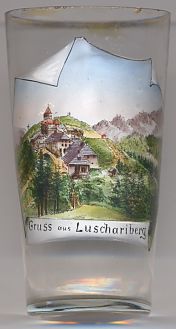 Monte Lussari between the Valcanale (Kanaltal, Kanalska dolina) valley and the Cima del Cacciatore is the endmost elevation (1,765 m, 5,790 ft) of the Jôf Fuart group of the Julian Alps in northeastern Italy.
Since many centuries, this place has been a highly popular place of pilgrimage for people from Italy, Slovenia and Austria. The origin of the pilgrimages goes back to the year 1360 when the first chapel on this site was built on the spot where, according to the legend, a pastor from Camporosso had found a small wooden statue of the Virgin Mary and Child. During the 16th century, the old chapel was replaced by a church, which, in 1788, was remodeled into a sanctuary. The campanile next to the church was built in 1807. During World War I, the church was mostly destroyed in heavy battles since the mountain had been used as an observation post. After the war, the church was rebuilt again, side chapels were added in 1941.
The object of veneration is a small wooden statue of Our Lady dating from the Gothic period, which is attributed to an unknown Austrian artist. It is considered to be a symbol of religious unity for the three ethnic groups (Italian, German, Slovene) living together in the Valcanale.

---