| | |
| --- | --- |
| РОССИЯ ROSSIJA | RUSSIA |
| Калининградская область / Kaliningradskaja oblast' | Kaliningrad province |
| Балтийский район / Baltijskij rajon | Baltijsk district |
map →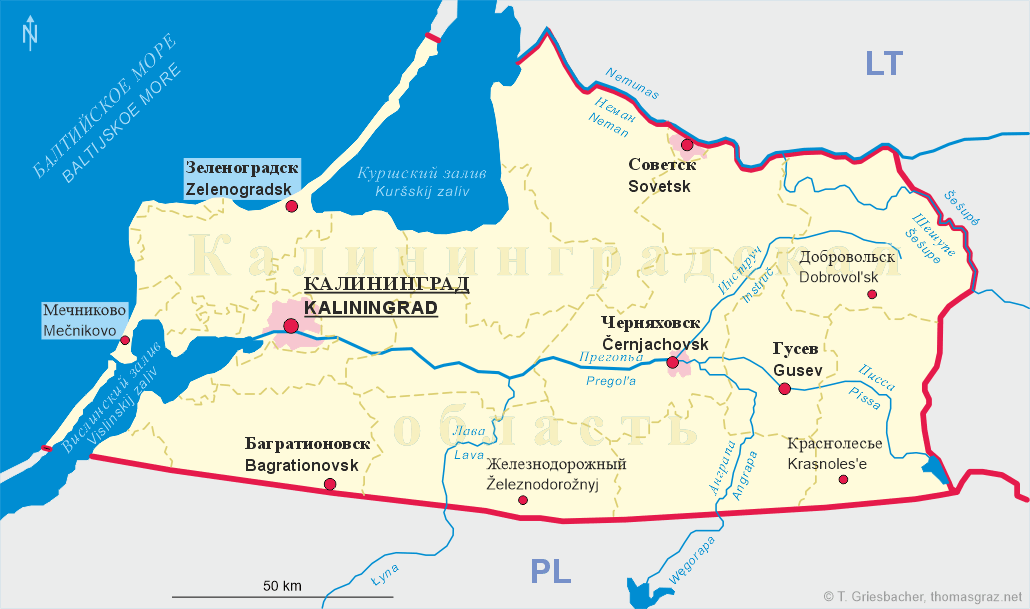 Мечниково
Mečnikovo
• lt: Geiduva, Mečnikovas
• de: Neuhäuser, Metschnikowo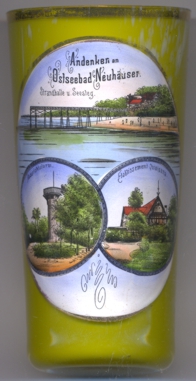 Mečnikovo is part of the municipality of Baltijsk in the western part of the Kaliningrad region of Russia. It is situated at the Baltic Sea coast on the northern part of the Vistula Spit, which separates the Vistula Lagoon from the Gdańsk Bay, about 4 km north of Baltijsk.
Until the mid-19th century the area was completely untouched and was covered by woodland and sand dunes. After the foundation in 1865 of the East-Prussian Southern Railway connecting to Pillau (Baltijsk), wealthy citizens of Königsberg (Kaliningrad) founded the villa colony Neuhäuser. A spa house and a beach hall were built in 1893, a thermal bath followed in 1904. The place was especially popular because, unlike in Cranz (Zelenogradsk), there were almost no mosquitos. In 1890, the estates Neuhäuser, Schäferei and Waldkrug were merged to form the new municipality of Neuhäuser. Lochstädt (Pavlovo) was merged into Neuhäuser in 1928. After World War II, the northern parts of East Prussia (the Kaliningrad district) became part of the Soviet Union and Neuhäser user was renamed Mečnikovo after the Russian biologist, Ilja Mečnikow. Mečnikovo then was incorporated into the city of Baltijsk (Pillau until 1945).
The pictures on glass no.3004 [left] show the

pier and beach hall [top], the

lookout tower [bottom left], and the

Etablissement Quisisana [bottom right].

[https://de.wikipedia.org/wiki/Metschnikowo_(Baltijsk); https://de.wikipedia.org/wiki/Baltijsk]

---