| | |
| --- | --- |
| SLOVENSKO | SLOVAKIA |
| Košický kraj | Košice region |
| okres: Gelnica | |
map →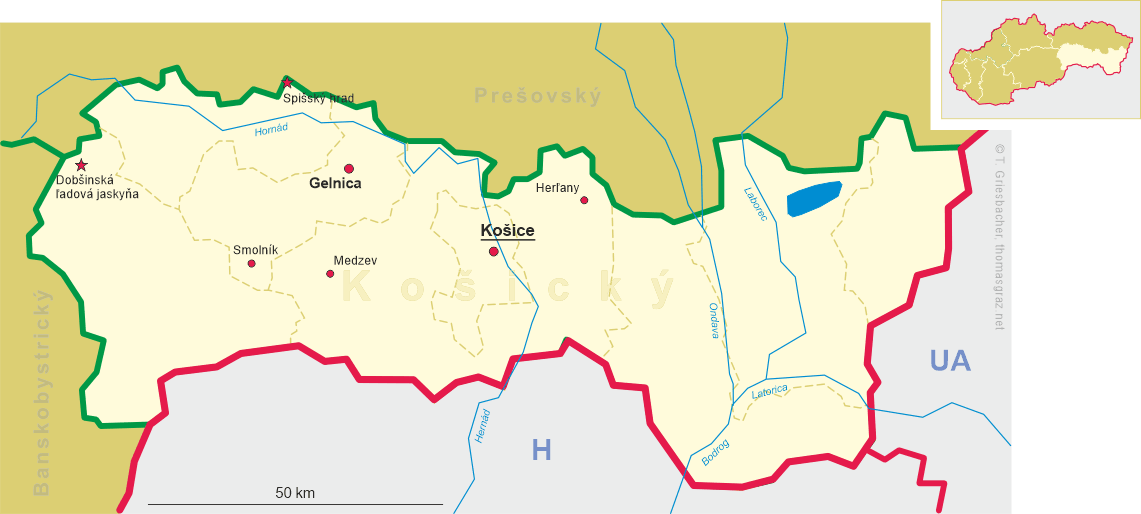 Gelnica
• de: Göllnitz
• hu: Gölnicbánya, Gölniczbánya
• bg, mk, ru: Гелница
• be: Гелніца
• sr: Гелњица
• uk: Ґелниця, Ґелніца
Gelnica is situated at an elevation of 372 m in the northern part of the Slovak Ore Mountains, in the Hnilec river valley, which a few kilometres downstream flows into the Hornád. The municipality has a population of about 6,200 (2014).
Carpathian Germans chiefly from Bavaria began to settle the formerly Slavic settlement during the 13th century. By 1264 it was an established mining town and became a royal mining town of the Kingdom of Hungary by 1276, from where the first mentioned is recorded (as Gelnic). For many years Gelnica was a chief mining town in the Spiš region of Slovakia. Silver, copper, but also gold, quicksilver, lead and iron ore were mined here.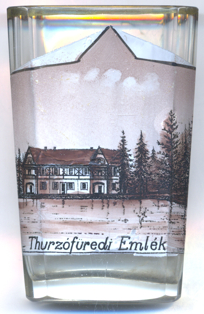 The

Thurzo spa [left] (Slovak: Turzovské kúpele, Hungarian: Thurzófüred, German: Thurzobad) was founded in 1889. The complex consisted of six buildings with a total of 100 rooms. The bathhouse was used for cold-water cures and mud baths.

[https://en.wikipedia.org/wiki/Gelnica, https://de.wikipedia.org/wiki/Gelnica, http://postcards.hungaricana.hu/hu/view/front/203214, http://www.kislexikon.hu/thurzofured.html]

---