| | |
| --- | --- |
| FRANCE | FRANCE |
| région: Pays de la Loire | |
| département: 72, Sarthe | |
map →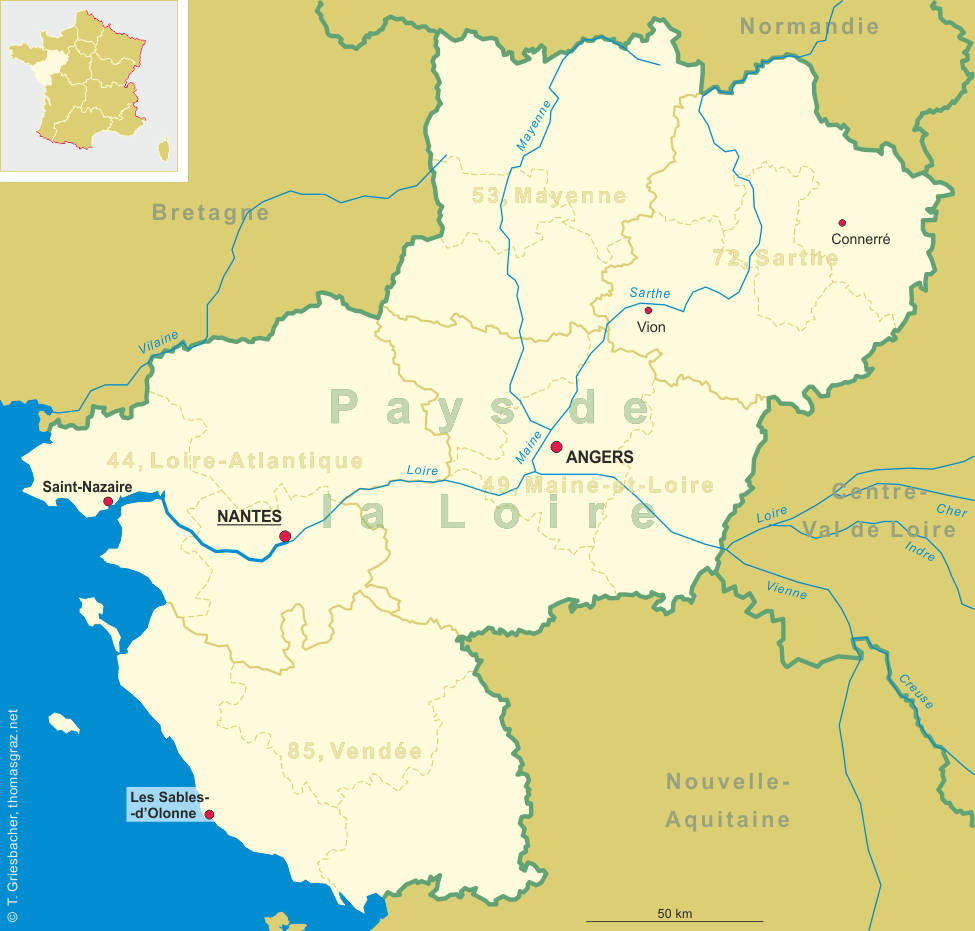 Connerré
• sr: Конере
• uk: Коннерре
Connerré is situated at an elevation of 69 m on the river Huisne in the département Sarthe, arrondissement Mamers, canton Montfort-le-Gesnois, about 23 km east of Le Mans. The municipality of Connerré hass a population of about 2,900 (2013).
The place began to develop at a Roman road leading from Le Mans to Chartres. Archeological excavations have unnearthed the remains of a merovingian necropolis underneath the village. In 1407, King Charles VI donated the village to the chapter of Saint-Julien of Le Mans. Following permission by Henri III in 1578, the village was fortified to protect its merchant activities, which lead to Connerré obtaining te status of a town.
The

église Saint-Symphorien [left] in Place de la Republique dates from the 16th century. In the 18th century it was rebuilt after having been destroyed by fire. the church is remarkable because of its chancel from the 18th century and a tombstone from the 16th century.
[https://fr.wikipedia.org/wiki/Connerré, https://de.wikipedia.org/wiki/Connerré; http://www.guide-tourisme-france.com/VISITER/eglise-saint-symphorien--connerre-34829.htm]

---