| | |
| --- | --- |
| ITALIA | ITALY |
| autonome Region: Trentino-Südtirol / regione autonoma: Trentino-Alto Adige | Trentino – South Tyrol |
| autonome Provinz: Bozen – Südtirol / provincia autonoma: Bolzano – Alto Adige | |
map →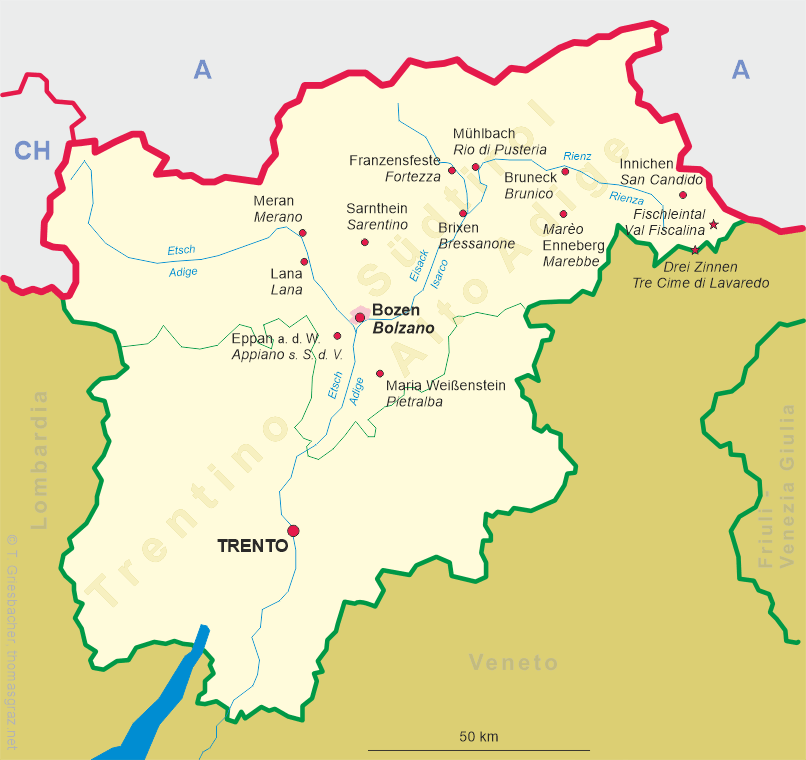 Maria Weißenstein / Pietralba
• lld: Baissiston
• de: Maria Weißenstein
• it: Pietralba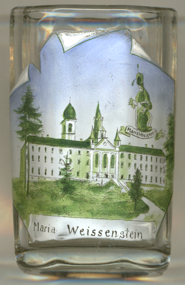 Maria Weißenstein (Italian: Pietralba, Ladin: Baissiston) is a pilgrimage site on the Regglberg mountain near Petersberg / Monte San Pietro, an administrative division of the municipality of Deutschnofen / Nova Ponente, about 15 km southeast of Bozen / Bolzano.
The pilgrimages go back to 1553, when Our Lady appeared to the mountain farmer Leonhard Weißensteiner, who then built the first chapel.
The present

church of our Lady (Maria Weißenstein) was originally built in 1673 by Giovanni Battista Delai and was remodeled in 1719–1722 by the Innsbruck architect Johann Martin Gumpp. The ceiling paintings were created by Joseph Adam Mölk. Like many other monasteries, the monastery of Maria Weißenstein was dissolved by the decrees of Emperor Joseph II (1782/1783), the three towers were torn down and the furnishings were sold off. It took until 1800 that the rebuilding of the monastery could be started. In 1885 the image of the Dolorous Mother of God, which had been set up in the original chapel in the 16th century, was again crowned in the renovated church by the bishop of Trento / Trient. Today, the monstastery is home of a congregation of the Servite Order. In 1985 the church obtained the title Basilica minor from Pope John Paul II who also visited the monastery in 1988.
(see also list of other basilicae minores depicted on glasses of this collection)

[https://de.wikipedia.org/wiki/Maria_Weißenstein, https://it.wikipedia.org/wiki/Santuario_di_Pietralba]

---