| | |
| --- | --- |
| DEUTSCHLAND | GERMANY |
| Bundesland: Freistaat Sachsen | Saxony |
| Landkreis: Leipzig | |
map →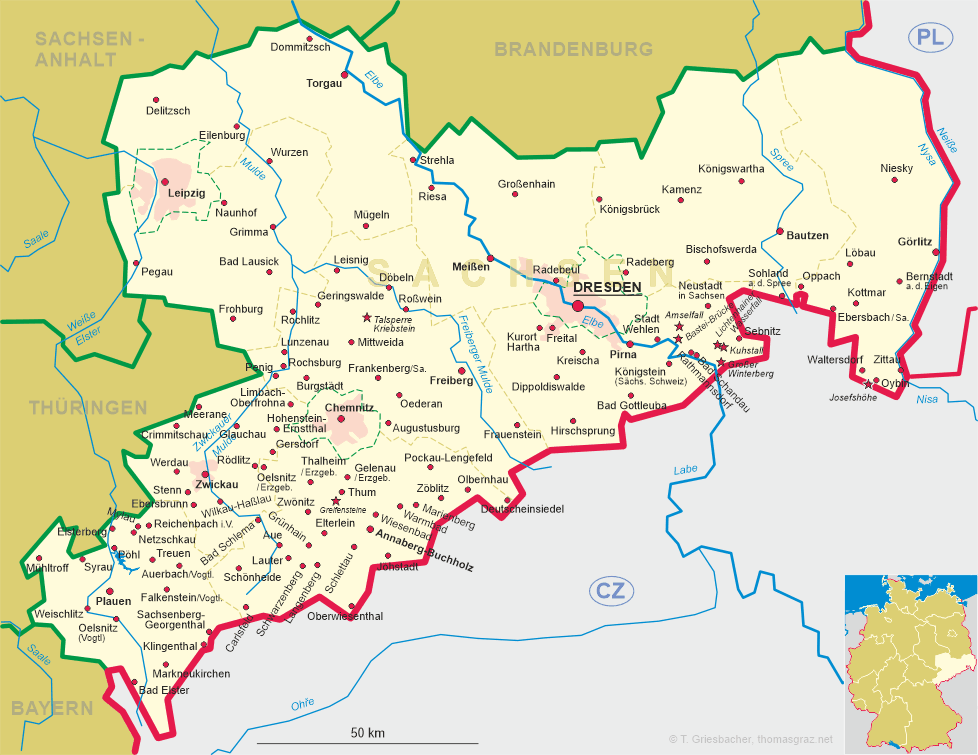 Pegau
• lv: Pēgava
• mk, ru, sr: Пегау
Pegau is situated at an elevation of 127 m on the river Weiße Elster, about 25 km south of Leipzig. Pegau has a population of about 6,300 (2015) and is also the seat of the administrative union (Verwaltungsgemeinschaft) of the same name, which consists of the municipalities of Pegau and Elstertrebnitz.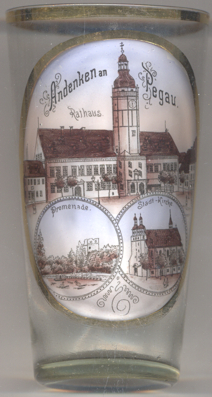 The oldest written mention of Pegau dates from 1096 and refers to the foundation of the Benedictine monastery of Pegau by Wiprecht of Groitzsch (Margrave Wiprecht I of Meißen and Lausitz. Towards the end of the 12th century, Pegau obtained the status of a town. In the monastery, which was dissolved in 1539, a valuable chronicle was compiled, the Annales pegavienses, covering the period from 1039 to 1227.
The

town hall [top picture] was built in 1559–1561 by Paul Widemann and Hieronymus Lotter in German Renaissance style. The striking resemblance to the old town hall of Leipzig (built in 1556/57) is due to fact that both Lotter and Widemann had contributed to the latter's construction.
The bottom left picture shows a view of the

promenade along the remainders of the old town fortifications of the 15th/16th century. The fishponds in front of the old fortifications were originally created by the Pegau monastery and were used up to the recent past. Having been landed or filled, the ponds have been restored recently.
The

church of St. Laurentius [bottom right picture] originally had been built before 1190 in the course of the creation of the upper town. However, the old church in 1382 was destroyed by a large fire that also devastated the lower town. Parts of the old, Romanesque building are still visible in the westwork of the church. The attacks of the Hussites (1419–1434), the Saxon Fratricidal War (1446–1451) and the Plague delayed the construction progress so that it was completed only some 80 years later. One of the treasures of the church is the kenotaph of Wiprecht of Groitzsch (d. 1124), created around 1230, one of the most important Romanesque scultures in Saxony. The margraves sculpture thus predates the famous donor portrait statues of the twelve cathedral founders in the west choir of the Naumburg cathedral by some 20 years.

[https://de.wikipedia.org/wiki/Pegau, https://en.wikipedia.org/wiki/Pegau; https://www.stadt-pegau.de/verzeichnis/objekt.php?mandat=75401]

---