| | |
| --- | --- |
| ROMÂNIA | ROMANIA |
| județ Suceava | Suceava County |
map →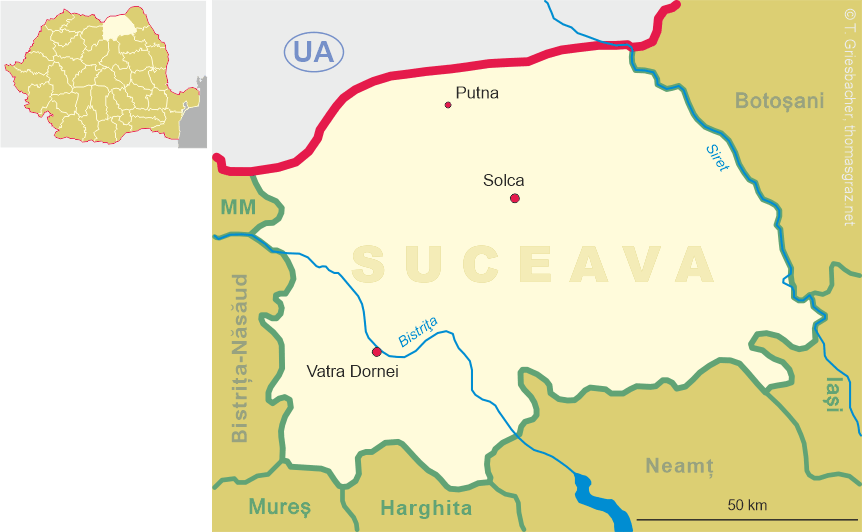 Vatra Dornei
• de: Dorna-Watra
• hu: Dornavátra
• bg: Ватра Дорней
• ru, uk: Ватра-Дорней
• sr: Ватра Дорнеј
Vatra Dornei is situated at an elevation of 800 m at the confluence of the Dorna river and Bistrița river in the south-western part of Suceava county in north-east Romania. The municipality has a population of about 14,400 (2011).
The earliest written mention of the settlement dates from 1592, at that time part of the principality of Moldavia. From 1775 until 1918 it was part of Bukovina within the Habsburg Monarchy. This was a period of development for the town, which became a well known resort in the early 19th century. Between 1925 and 1950, Vatra Dornei was part of the former Câmpulung County; since 1950 it is part of Suceava County.
The

casino [left] was built in 1898. Although the building today is listed as a historical building, it is currently falling into dereliction.

---