| | |
| --- | --- |
| ÖSTERREICH | AUSTRIA |
| Bundesland: Niederösterreich | Lower Austria |
| Bezirk: Waidhofen an der Thaya | |
map →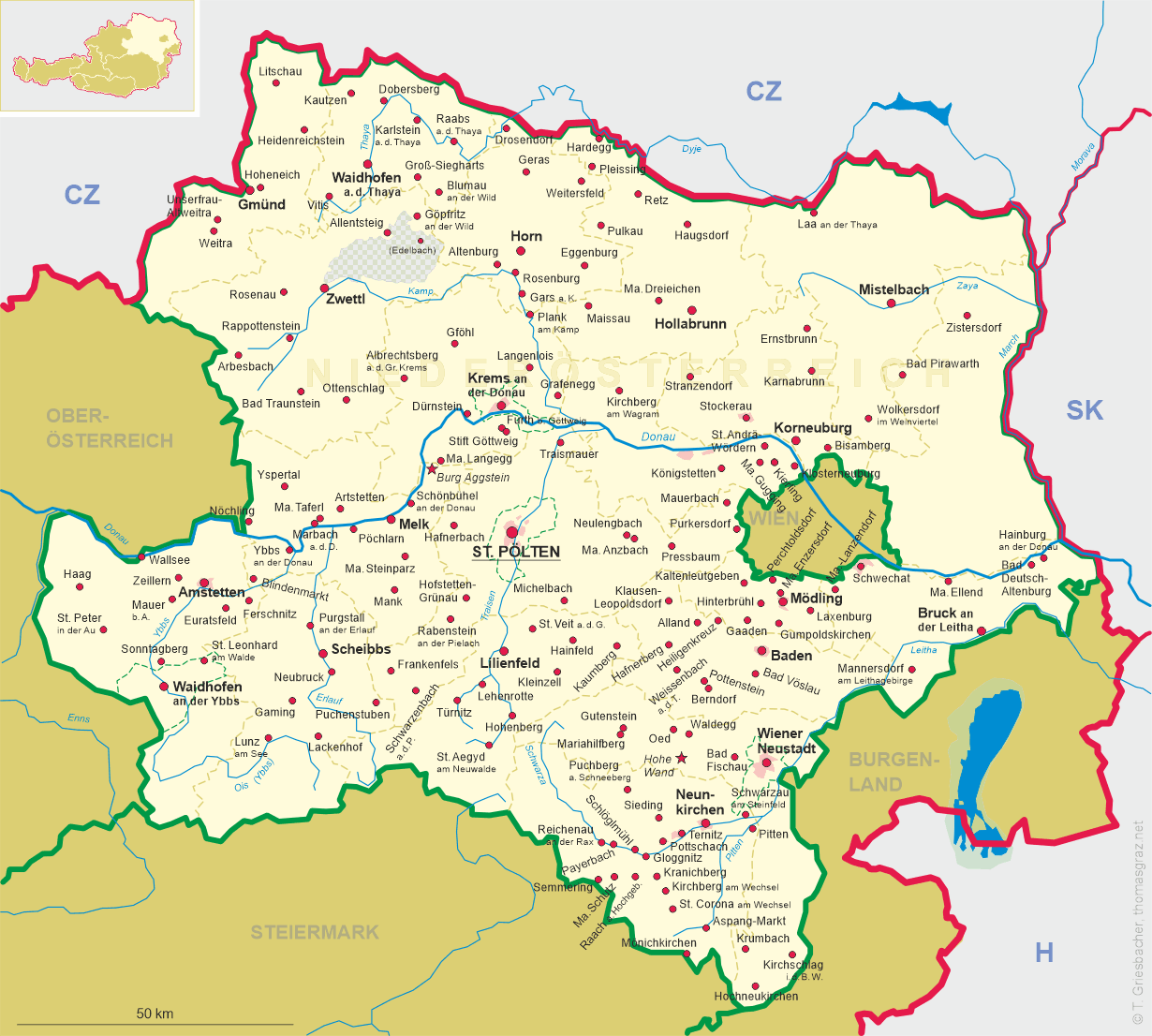 Raabs an der Thaya
• lt: Rabsas prie Tajos
• cs: Rakousky, Rakousky nad Dyjí
• ru: Рабс-ан-дер-Тайя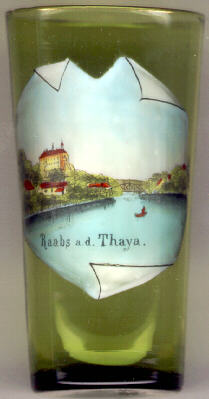 Raabs an der Thaya is situated at an elevation of 450 m at the mouth of the river Mährische Thaya into the river Thaya. The earliest mentioning of Raabs is found in a document of 1100 (as Racouz). The czech name for Austria (Rakousko) has its origin in the old name of Raabs and meant 'the land beyond Raabs'. Raabs obtained the status of a city in 1926.
The

parish church Maria Himmelfahrt auf dem Berge (Ascension of Our Lady on the Mountain) [left] was erected in the 13th century in late Romanesque style. During the 15th century it was remodelled in Gothic style. The church tower holds Austria's oldest bell ornated with human figures (dating from 1343).

Schloss Raabs (Raabs castle) [left and right] dates back to the second half of the 11th century. Later additions date from the 14th and 16th century.

---