| | |
| --- | --- |
| ČMESKÁ REPUBLIKA | CZECH REPUBLIC |
| Pardubický kraj | Pardubice region |
| Okres: Ústí nad Orlicí | |
map →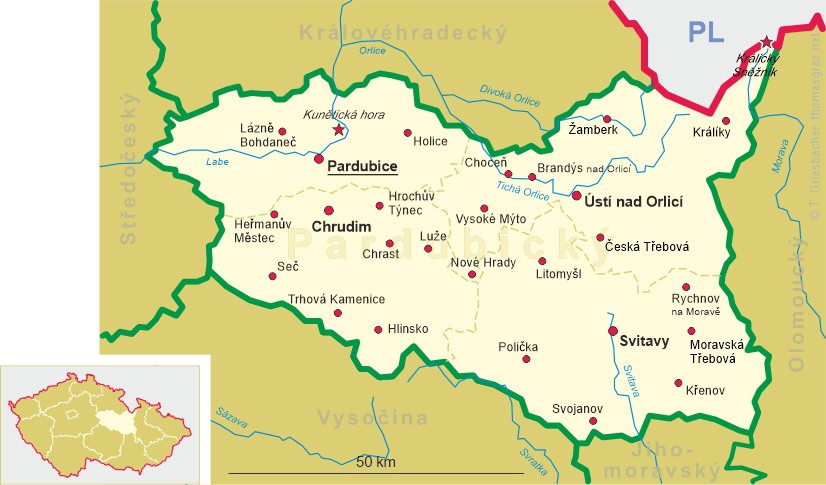 Králíky
• de: Grulich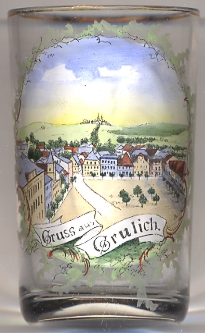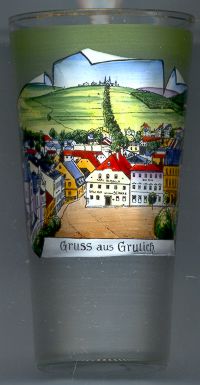 Králíky, the easternmost town in Bohemia, is situated at an elevation of 550 m between the Králický Sněžník (Glatzer Schneegebirge, Śnieżnik Mountains) and the Hanušovická vrchovina (Hansdorfer Bergland, Hanušovice Highlands) in the northeast of the Ústí nad Orlicí district of the Pardubice region in eastern Bohemia. The municipality has a population of about 4,300 (2017) and also comprises the villages Červený Potok (Rothfloß), Dolní Boříkovice (Niederullersdorf), Dolní Hedeč (Niederheidisch), Dolní Lipka (Niederlipka), Heřmanice (Herrnsdorf), Horní Boříkovice (Oberullersdorf), Horní Hedeč (Oberheidisch), Horní Lipka (Oberlipka), Kopeček (Muttergottesberg) and Prostřední Lipka (Mittellipka).
The earliest settlement was probably founded in the 13th century when miners came into the region. The earliest mention of Greylich dates from 1357. However, the actual town was probably only founded in the first half of the 16th century (documented as early as 1568). During the Silesian Wars (1740–1745), the town was looted several times. As a results of the wars the neighbouring county of Glatz (Kłodsko), until then part of Bohemia, had to be ceeded to Prussia. Despite the new location near a border, the population nevertheless increased as many inhabitants of the southern Glatz county left the area and relocated to Grulich. After the abolition of manorialism in 1848, Grulich became the seat of a district court. In 1899, Grulich was connected to the railroad system with the regional railroad from Mährisch Schildberg (today Štíty) to Grulich. After World War I and the foundation of Czechoslovakia, the town was officially renamed Králíky. After World War II, the predominantly German-speaking population was expelled. The historical centre of Králíky was listed as a historical monument in 1990.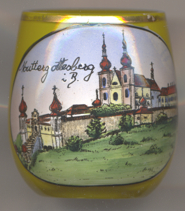 The

pilgrimage church of Our Lady [left, no 336: top picture, and right, no. 3720] was built in 1696–1710 high on a hill (Hora Matky Boží, 'Mountain of the Mother of God', 760 m) overlooking Králíky. A Servite monastery was founded in 1701. From 1883 until 1950 the Redemptorist Order was in care of the church. The monastery was forced to close in 1950. Since 1968 pilgrims can visit the church again. The monastery was reopened in 1970.
The

parish church Saint Michael [left, no 336: bottom left] originally was a Protestant prayer hall and was rebuilt as the catholic parish church in 1768–1778.
The

old town hall [left, no 336: bottom right] was built 1795–1796 in early Classicist style. The turret was added in 1834. Today, the building is home of the municipal museum.

[https://de.wikipedia.org/wiki/Králíky; http://www.klasterkraliky.cz/de/geschichte/geschichte-des-wallfahrtsorts; https://www.ostboehmen.info/kraliky/13_6894_stadtmuseum/]

---