| | |
| --- | --- |
| ÖSTERREICH | AUSTRIA |
| Bundesland: Steiermark | Styria |
| Bezirk: Graz-Umgebung | |
map →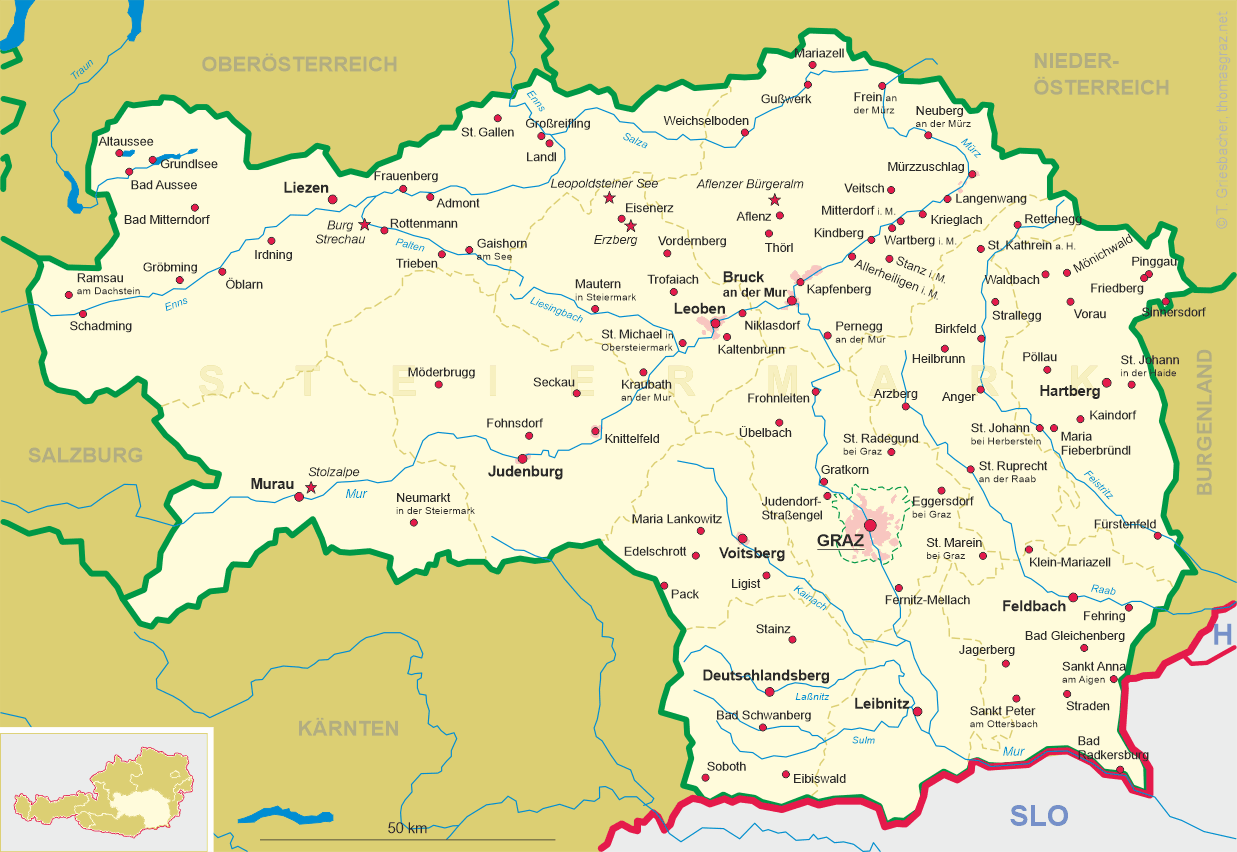 Sankt Radegund bei Graz
• lt: Sankt Radegundas prie Graco
• ru: Санкт-Радегунд-бай-Грац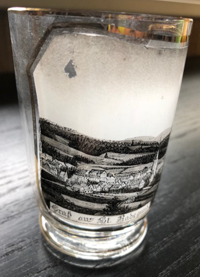 Sankt Radegund bei Graz is situated at an elevation of 717 m at the foot of the Schöckl mountain about 15 km northeast of Graz. The municipaliy has a population of about 2,100 (2017).
The oldest settlements in this area seem to have originagted in the 6th century. A small church was mentioned in a written document for the first time in 1186, a few decades later this was elevated to a parish. The patron saint, St. Radegund, was first mentioned in 1295. Radigundtstarff as the name of the village appeared for the first time in 1403. Sankt Radegund became a spa place during the first half of the 19th century; the first cold-water cure facility opened in 1841.
The Roman-Catholic

parish church Sankt Radegundis [left] was originally built in 1186. That church was first mentioned in 1295. The present, lete Gothic, church was built between 1490 and 1513.
The

Kurhaus [right] was built in 1870, originally as a refectory for a private sanatorium. It soon became the popular centre of the entire spa. In 1918 the building was acquired by the predecessor organisation of today's Austrian Pension Insurance Institution. In the 1970s the municipality of Sankt Radegund bei Graz purchased the building and since then uses it for theatre performances , balls and concerts.

[https://de.wikipedia.org/wiki/Sankt_Radegund_bei_Graz; https://de.wikipedia.org/wiki/Pfarrkirche_hl._Radegundis_(St._Radegund_bei_Graz); http://cursaal.at/geschichte/]

---