| | |
| --- | --- |
| FRANCE | FRANCE |
| région: Hauts-de-France | |
| département: 60, Oise | |
map →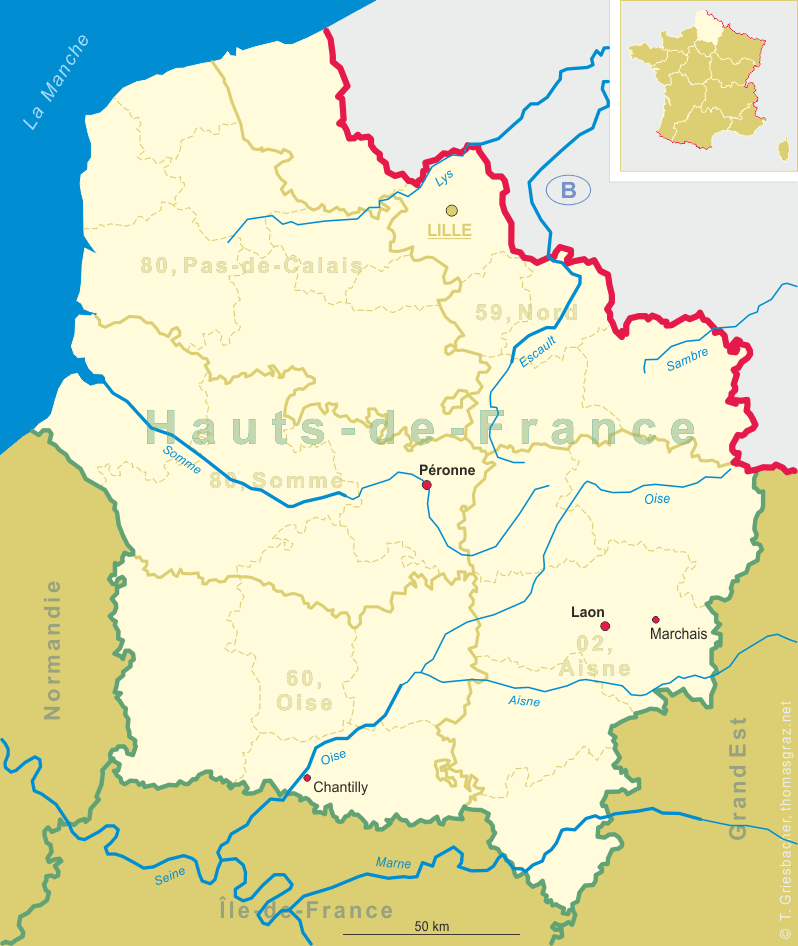 Chantilly
• el: Σαντιγί
• bg, ru: Шантийи
• mk, sr: Шантији
• uk: Шантійї
• be: Шанціі
Chantilly is situated at an elevation of 54 m in the Chantilly Forest of the départment Oise about 38 km north of Paris, 79 km south of Amiens and 39 km southeast of Beauvais. The municipality has a population of about 10,800 (2015) and is the centre of an Unité urbaine (urban area according to the National Institute of Statistics and Economic Studies), which also includes the municipalities Avilly-Saint-Léonard, Boran-sur-Oise, Coye-la-Forêt, Gouvieux, Lamorlaye and Vineuil-Saint-Firmin.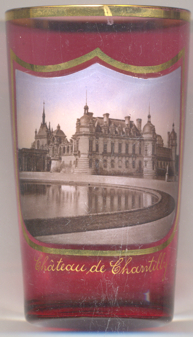 Terra cantiliaci was first mentioned in a document dating from 1223. The city began as just a few hamlets scattered outside the old castle. At the beginning of the 16th century, there were four: Les Grandes Fontaines, Les Petites Fontaines, Les Aigles and Quinquempoix, the largest and closest to the castle. Lace had been produced in the town since the 17th century but in the 18th century reached its apogee. Porcelain manufacture began in 1726, the first industrial buildings were built in 1780. During the French Revolution, Chantilly became a commune whose which boundaries matched those of the parish. Towards the end of the 19th century, Chantilly became a vacation destination with many aristocrats, members of the haute bourgeoisie and artists moving to the area and building villas and châteaux in the surrounding communes. Luxury hotels were also built. The town grew in 1928 with the annexation of the Bois Saint-Denis from Gouvieux.
The

Château de Chantilly [left] was built for the House of Montmorency, then was home to the Princes of Condés and finally to the Prince Henri d'Orléans, Duke of Aumale, fifth son of King Louis-Philippe I. He willed it to the Institut de France. The château has two parts: the Petit Château and the Château Neuf. The first was built in 1560 for the constable Anne de Montmorency. The Château Neuf was built between 1876 and 1882 on the site of the portion of the older building destroyed at the beginning of the 19th century. A gallery, built in the 1840s, links the two buildings. The château is surrounded by a 115-hectare park which includes 25 hetares of water gardens. The entire estate was designated a historic monument in 1988. The Musée Condé in the château has one of the oldest collections of historic art in France and its collection of paintings is only surpassed in France by the Musée du Louvre in Paris. The museum also contains a collection of 1,300 manuscripts including the daybook Très Riches Heures du Duc de Berry. As a condition of its bequest to the Institut de France by the Duke of Aumale, the collection's presentation cannot be modified nor can it be loaned out, so it is a permanent fixture of Chantilly.

[https://de.wikipedia.org/wiki/Chantilly, https://en.wikipedia.org/wiki/Chantilly,_Oise; http://fallingrain.com/world/FR/B6/Chantilly.html]

---