| | |
| --- | --- |
| ITALIA | ITALY |
| autonome Region: Trentino-Südtirol / regione autonoma: Trentino-Alto Adige | Trentino – South Tyrol |
| autonome Provinz: Bozen – Südtirol / provincia autonoma: Bolzano – Alto Adige | |
map →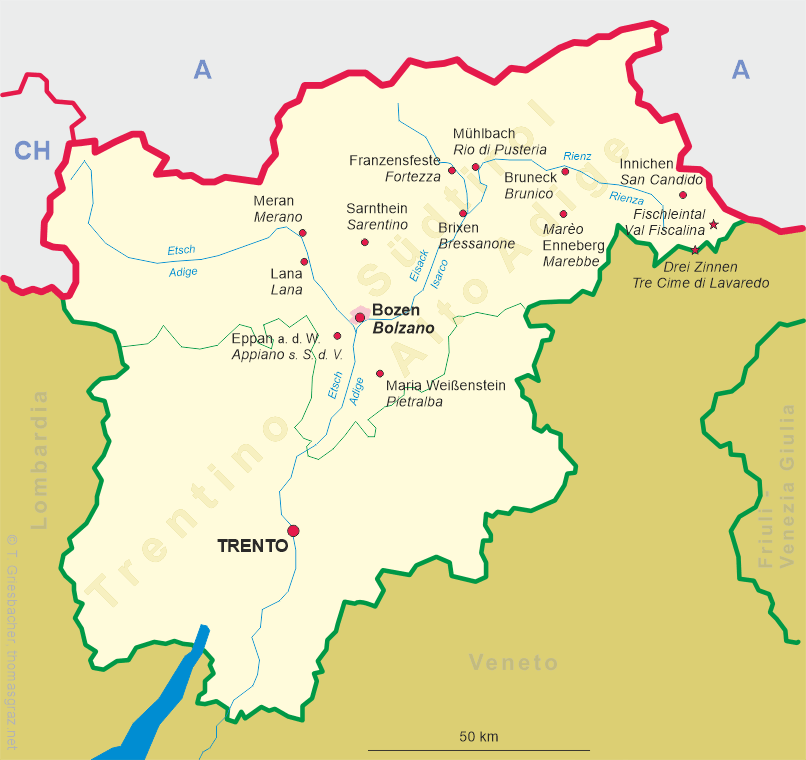 Marèo / Enneberg / Marebbe
• de: Enneberg
• it: Marebbe
• lld: Marèo
• bg: Енеберг
• bg, sr: Маребе
• ru, uk: Мареббе
• bg: Марео
• be: Марэбэ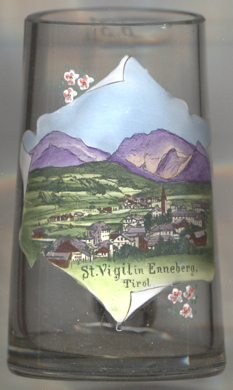 Marèo (Ladin) / Enneberg (German) / Marebbe (Italian) with its main locality Al Plan (Ladin) / Sankt Vigil (German) / San Vigilio (Italian) is situated at an elevation of 1.201 m about 10 km south of Bruneck/Brunico and about 50 km northeast of Bozen/Bolzano in the Dolomite mountains. It is one of the five Ladin-speaking communities of the Badia valley (Gadertal, Val Badia). The municipality has a population of about 3,100 (2018). According to the census of 2011, 92% of the population speak Ladin, 5% Italian and 3% German as first language.
Ennepergs (today Enneberg Pfarre) was first mentioned in 1039 and for long was the central court of justice in the Badia valley for the Sonnenburg monastery. Until the end of World War I it belonged to the district of Bruneck. The district court was located in Sankt Vigil.
The

parish church of St. Vigilius [centre background] was built in the 16th century in Gothic style after a landslide had destroyed the previous church. The bell-tower still dates from the 15th century, the rest of the church was remodeled in 1781. The church is dedicated to St. Vigilius, the first bishop of Trent (Trento/Trient).

[https://de.wikipedia.org/wiki/Enneberg, https://de.wikipedia.org/wiki/St._Vigil; https://www.sentres.com/de/kirche-st-vigil]

---