| | |
| --- | --- |
| ESPAÑA | Spain |
| Euskadi / País Vasco | Basque Country |
| Bizkaia / Vizcaya | |
map →
Markina-Xemein / Marquina-Jeméin
• eu: Markina-Xemein
• es: Marquina-Jeméin
• ru: Маркина-Хемейн
• uk: Маркіна-Шемейн
Markina-Xemein (Spanish: Marquina-Jeméin) is located at an elevation of 85 m in the north-east of the province of Biscaye, Bizkaya, in the Basque Autonomous Community of northern Spain. The municipality has a population of about 5,000 (2019) and comprises the localities Barinaga, Ilurtzar, Iturreta, Larruskain-Amalloa, Markina-Xemein, Meabe, and Ubilla-Urberuaga.
Villaviciosa de Marquina was founded in 1355 by the lord of Biscaye. Astonishingly, it did not receive an own parish church but was attached to the parish of Xemein, which, at that time, was an independent town (an elizate). The patronage of that church was a hot point in their relations, especially in the Middle Ages, and several disputes took places between local nobility. In 1952 Markina and Xemein were merged into the municipality Markina-Xemein. Ziortza-Bolibar was merged into the municipality in 1969 but was separated from it again in 2005.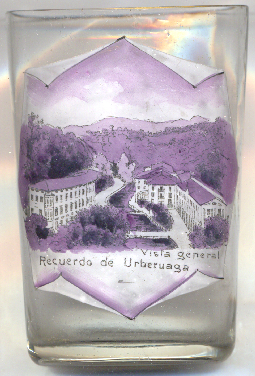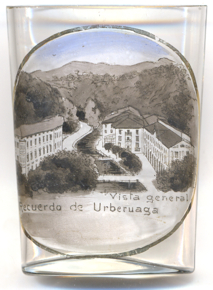 Ubilla-Urberuaga
Ubilla-Urberuaga is one of the suburbs of Markina-Xemein. According to the census of 2007 the village has 109 inhabitants.

The

Urgeruaga spa, whose waters were discovered as hot springs in 1802, maintained its ativity as a mineral water bottling center until 1993 when it definitely closed out of financial reasons. The spa facilities had been ruined by floods in 1983. As of 2003, there are investment plans to restore and reopen the spa.

[https://en.wikipedia.org/wiki/Markina-Xemein, https://eu.wikipedia.org/wiki/Markina-Xemein; https://eu.wikipedia.org/wiki/Ubilla-Urberuaga; https://elpais.com/diario/2003/06/22/paisvasco/1056310805_850215.html]

---