| | |
| --- | --- |
| ÖSTERREICH | AUSTRIA |
| Bundesland: Oberösterreich | Upper Austria |
| Bezirk: Kirchdorf an der Krems | |
map →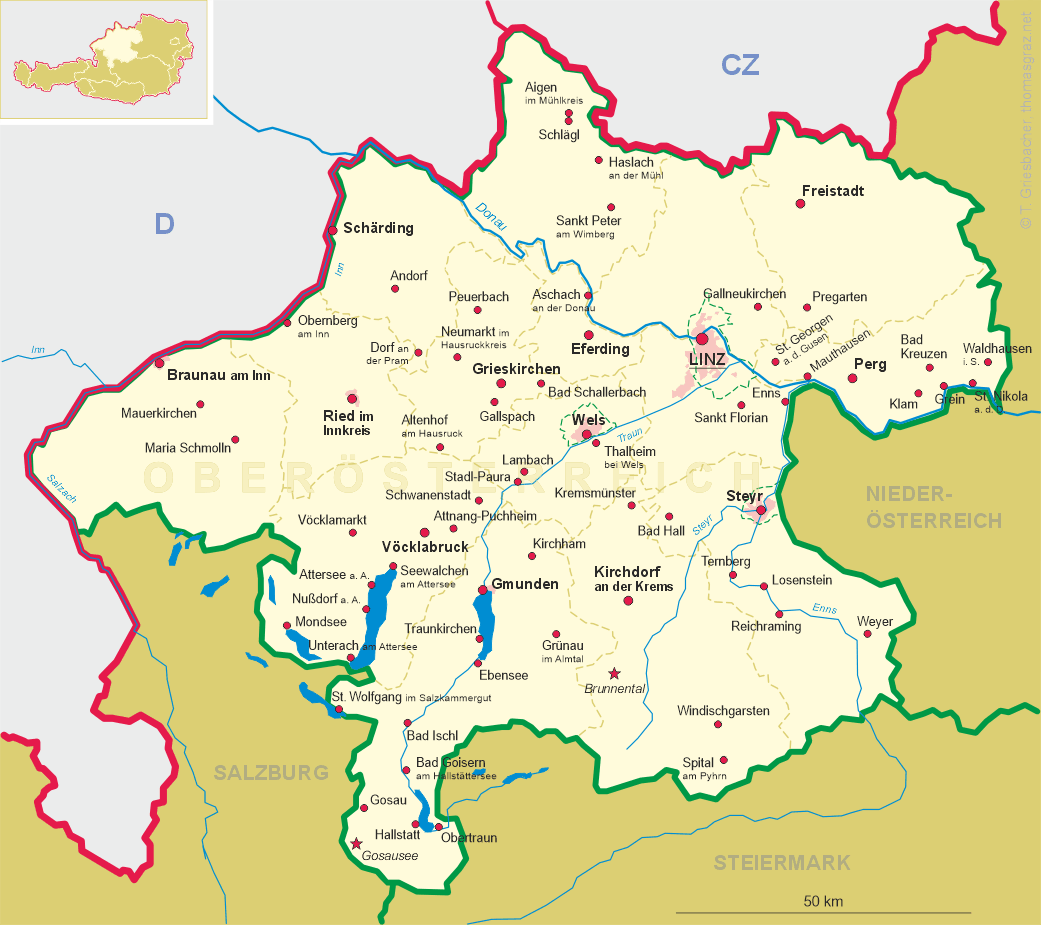 Kirchdorf an der Krems
• lt: Kirchdorfas prie Kremso
• lv: Kirhdorfa pie Kremsas
• ru: Кирхдорф-на-Кремсе
• sr: Кирхдорф на Кремсу

Kirchdorf an der Krems is the main town of the upper Krems valley. The first documented mentioning dates from 1083. The name Chirchdorf first appears in a document of 1111. The privilege of an own town seal was granted in 1437. Kirchdorf an der Krems obtained the status of a town in 1975.
The

parish church Sankt Gregor [centre] in Gothic style was completed in 1491. The interior was later transformed in Baroque style. The late Gothic winged altar dates from 1490 and originally stood in the parish church of Wartberg an der Krems. The modern, abstract stained glass windows were created in the late 20th century.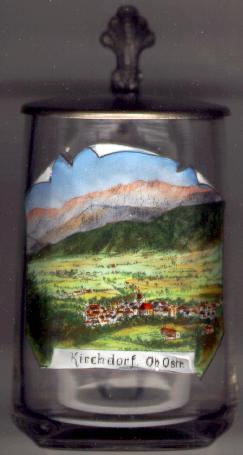 The chemist Josef Redtenbacher (1810–1870) was born in Kirchdorf an der Krems. He discovered acrolein, acrylic acid and the fermentation of glycerin by yeast, and also investigated taurine (which today is used as a main constituent of many popular 'energy drinks').

---