| | |
| --- | --- |
| DEUTSCHLAND | GERMANY |
| Bundesland: Baden-Württemberg | |
| Regierungsbezirk: Freiburg | |
| Landkreis: Spaichingen | |
map →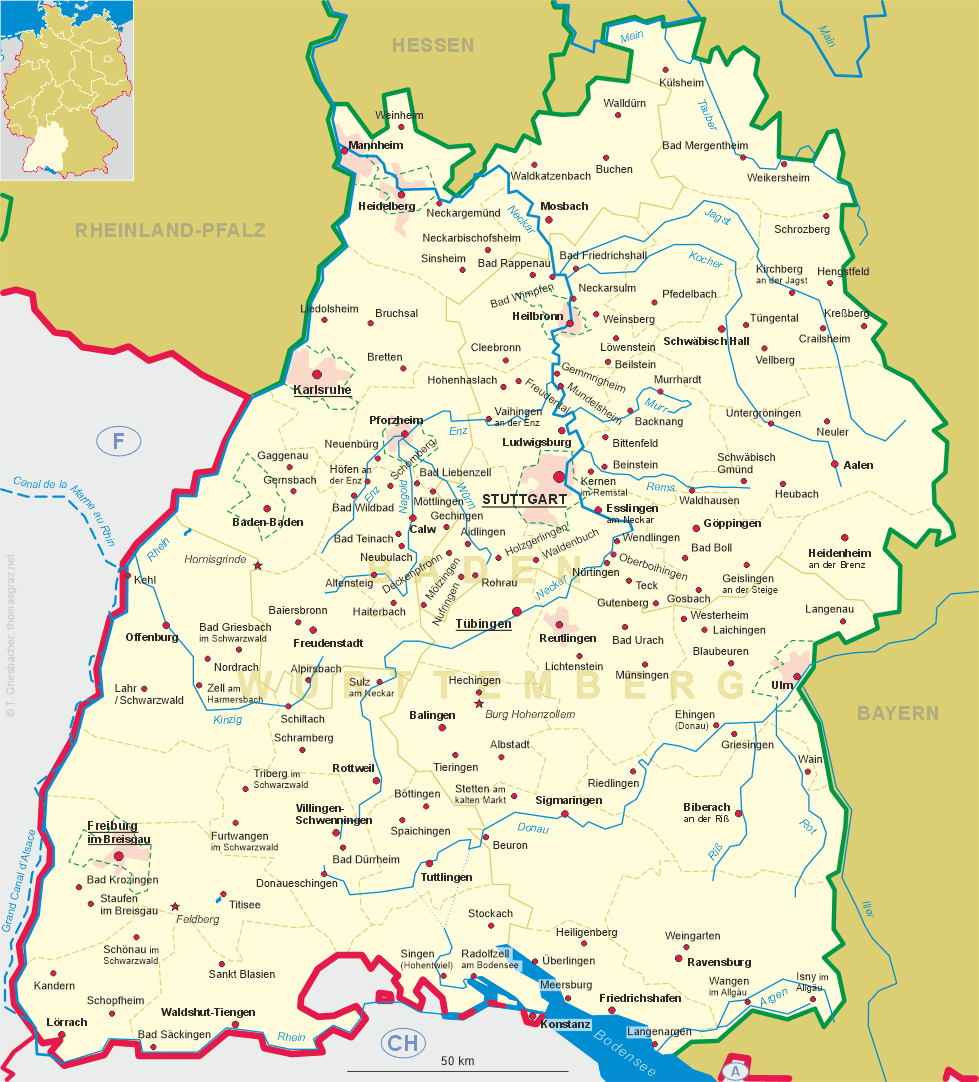 Spaichingen
• ru: Шпайхинген
• sr: Шпајхинген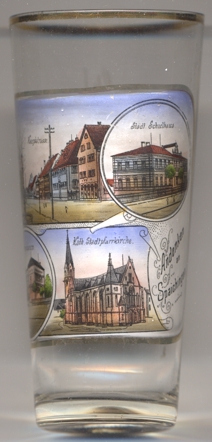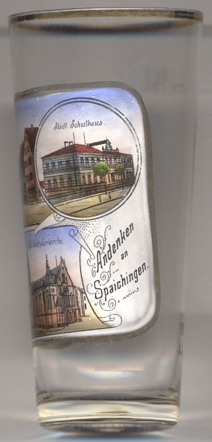 Spaichingen is situated at an elevation of 662 m on the river Priem, at the foot of the Dreifaltigkeitsberg about 12 km southeast of the district town Tuttlingen. The municipality has a population of about 13,200 (2020).
The earliest document that mentions Spaichingen is a deed of donation of the monastery Sankt Gallen, dating from AD 791. In 1381 it was purchased by the dukes of Habsburg and thus the town became part of Austria and remained so for more than 400 years. During that period it was part of Anterior Austria (see map), district Rottenburg. Spaichingen obtained the privileges of a market town in 1623. Following the Reichsdeputationshauptschluss of 1802, Spaichingen in 1805 became part of the Electorate (1806 Kingdom) of Württemberg.
The top left picture on glass no. 4028 [left] shows a view of the

Hauptstraße (Main Street).
The top right picture shows a view of the

municipal school.
The

Gewerbemuseum (trade museum) [bottom left picture] was built in 1876 in Renaissance revival style. Since 1991 it is home of the municipal museum.
The Catholic

city parish church Sankt Peter und Paul [bottom right picture] was built in 1898–1900 in Gothic revival style.

[https://de.wikipedia.org/wiki/Spaichingen; https://www.se-am-dreifaltigkeitsberg.de/spaichingen/kirchen-kapellen/stadtpfarrkirche/]

[...]

---