| | |
| --- | --- |
| FRANCE | FRANCE |
| région: Auvergne-Rhône-Alpes | |
| département: 74, Haute-Savoie | |
map →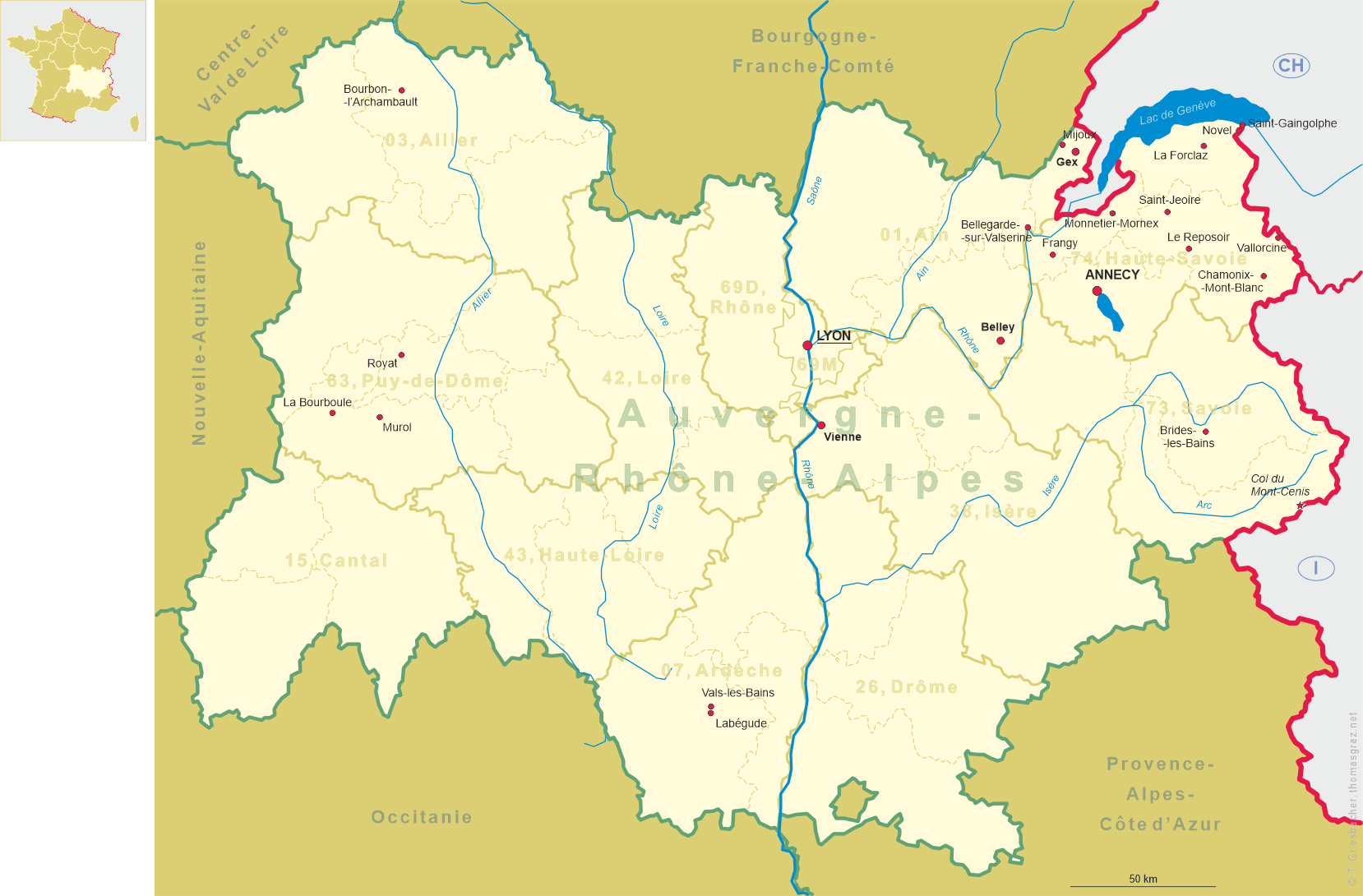 Frangy
• it: Frangi
• sr: Франжи
• uk: Франжі

Frangy is situated at an elevation of 358 m about 20 km northwest of Annecy in the département Haute-Savoie in the valley of the river Usses. The municipality has a population of about 2,100 (2018).
Archeological finds demonstrate that the area was already inhabited in the Neolithic period and in Roman times. The earliest known mention of Frengiacum in a written document dates from 1119. The place was located on an old trading route connecting the lower Rhône valley with Geneva. During the Middle Ages it was part of the castelany of Chaumont, which was subordinate to the Counts of Geneva. In the 17th century it came in possession of Savoy. It was part of the canton Saint-Julien-en-Genevois until 1860, when the duchy of Savoie was annexed by France. Frangy subsequently became the chef-lieu of the newly created canton of Frangy (arrondissement Saint-Julien-en-Genevois). The canton Frangy was dissolved in 2015 and was incorporated again into the canton Saint-Julien-en-Genevois.
The

church of Saint Aquilin [left] was built in 1843–1844 in neoclassic style in place of a previous building. The structure was extensively restored in 1975.

[https://de.wikipedia.org/wiki/Frangy, https://fr.wikipedia.org/wiki/Frangy; http://www.fallingrain.com/world/FR/B9/Frangy.html; https://fr.wikipedia.org/wiki/Canton_de_Frangy]

---