| | |
| --- | --- |
| ČESKÁ REPUBLIKA | CZECH REPUBLIC |
| Královéhradecký kraj | Hradec Králové region |
| Okres: Trutnov | |
map →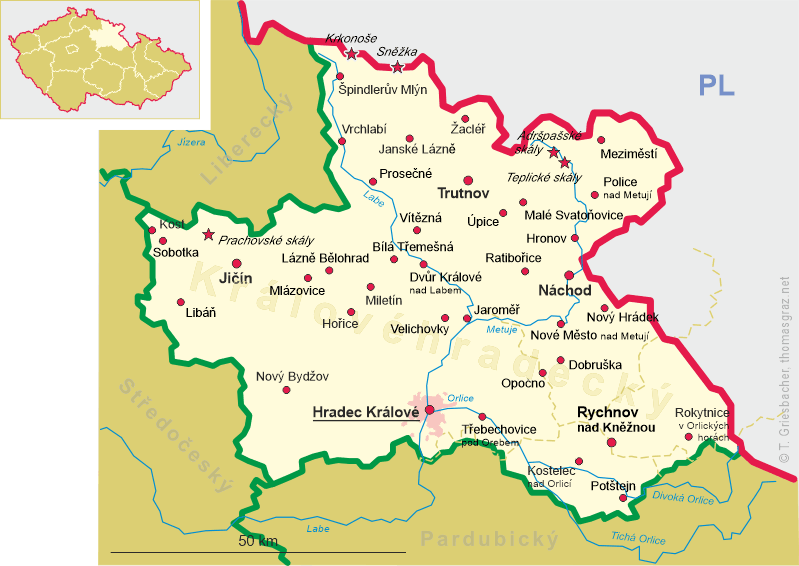 Úpice
• de: Eipel
• lt: Ūpicė
• bg, ru, sr: Упице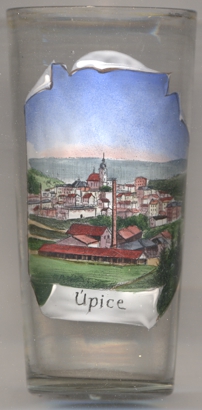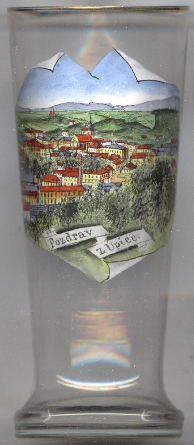 Úpice (in German: Eipel) is situated at an elevation of 352 m on the river Úpa (Aupa) in the foothills of the Krkonoše mountains (Giant Mountains), about 10 km southeast of the district town Trutnov, and about 40 northeast of the regional capital, Hradec Králové. The municipality has a population of about 5,600 (2021).
Úpice was founded in the 11th century at a ford across the river Úpa on the trading route from Trutnov to Broumov. Castle Vizmburk (Wiesenburg), of which today only ruins remain, was founded in 1270. In the same year, the village obtained the privilages of a market town.
The

church of Saint James the Elder [background centre] was already mentioned in the 14th century. After a large fire in 1625, the former wooden church was rebuilt in 1627–1629. A bell tower was added on the western side in 1640. The church was again rebuilt in 1698–1705. The church is protected as a cultural monument of the Czech Republic.

[https://de.wikipedia.org/wiki/%C3%9Apice, https://cs.wikipedia.org/wiki/%C3%9Apice; https://cs.wikipedia.org/wiki/Kostel_svat%C3%A9ho_Jakuba_Star%C5%A1%C3%ADho_(%C3%9Apice)]

---