| | |
| --- | --- |
| DEUTSCHLAND | GERMANY |
| Bundesland: Baden-Württemberg | Rhineland-Palatinate |
| Regierungsbezirk: Stuttgart | |
| Landkreis: Ludwigsburg | |
map →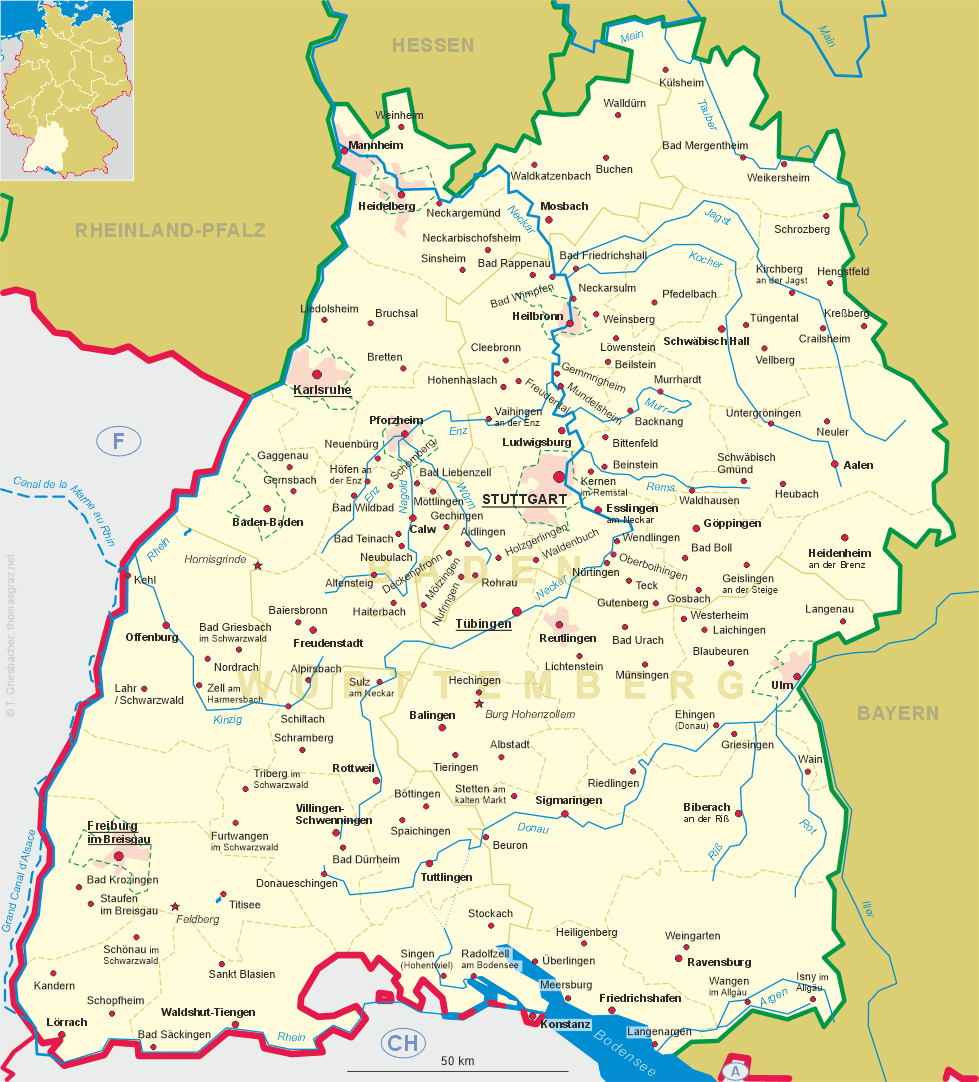 Hohenhaslach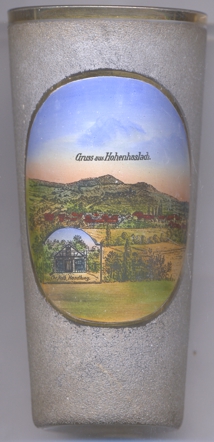 Hohenhaslach is situated at an elevation of 233 m in the southern slopes of the Stromberg mountain, about 6 km northwest of Sachsenheim, about 18 km northwest of the district town Ludwigsburg and about 28 km northwest of Baden-Württemberg's capital Stuttgart. The village has a population of about 2,200 (2010). Since 1973 it is part of the municipality of Sachsenheim.
Haslahe was first mentioned in AD 800 in documents of the monastery of Lorsch. In the High Middle Ages, when the villages belonged to the lords of Eselsberg, the settlement was fortified. In 1241, the village came in possession of the counts of Vaihingen. A century later, in 1356, the counts sold Hohenhaslach to the Counts of Württemberg. In the documents confirming the purchase, Hohenhaslach was already mentioned as a town. After that, the importance of the town continuously diminished, although it retained its market rights. Both the Thirty Years' War (1618–1648) and the Palatine War of Succession (the Nine Years' War, 1688–1697) caused severe damages. It was only in the beginning of the 19th century that the town recovered. Wine growing had been the basis of economy already in the Middle Ages. The Phylloxera crisis of the late 19th century and the sole focus on viniculture in the early 20th century, finally resulted in Hohenhaslach becoming one of the poorest communities in the region. This situation only improved after 1945, when new methods of wine growing introduced. In 1973, Hohenhaslach was incorporated into the municipality of Sachsenheim and since then is part of the district Ludwigsburg.
The small inset picture on the bottom left of glass no. 4403 shows a building labeled

Chr. Kolb, Handlung ('shop of Chr[istian] Kolb').

[https://de.wikipedia.org/wiki/Hohenhaslach]

---