| | |
| --- | --- |
| ÖSTERREICH | AUSTRIA |
| Bundesland: Oberösterreich | Upper Austria |
| Bezirk: Vöcklabruck | |
map →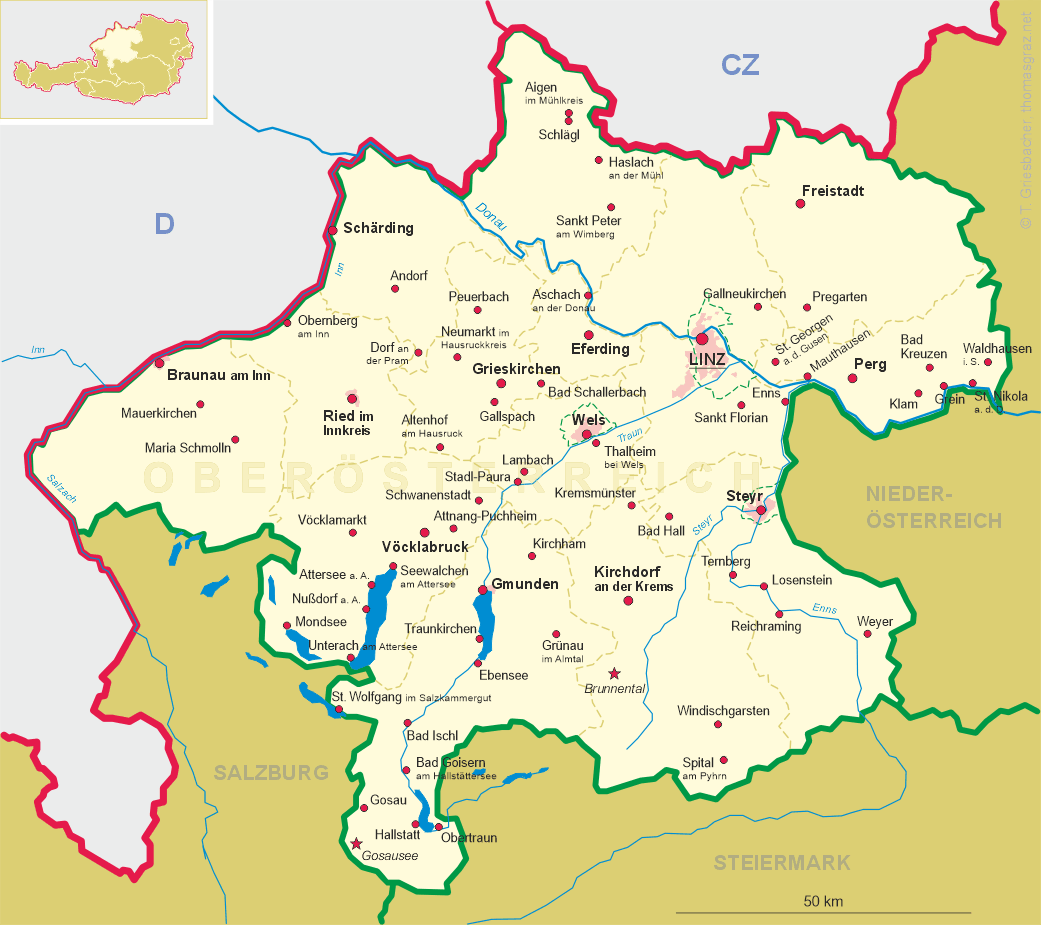 Vöcklabruck
• lt: Fioklabriukas
• ru: Фёклабрук
Väcklabruck is situated at an elevation of 433 m at the river Vöckla. The first mentioning in a document (Pons Veckelahe) dates from 1134; Veclabrucce was first documented in 1143. Already in 1260 it had the status of a market town, and by 1353/59 it had obtained the rights of a town.
Two towers have remained of the medieval fortifications. The towers were built in the late 15th century. Frescos of 1502 were found after renovation of the tower in 1958 and 1966. The frescos show the crests of all the countries ruled by Emperor Maximilan I 1459–1519; Emperor 1493). The only known comparable frescos, on a tower of the old Imperial castle in Innsbruck, have been destroyed in 1766. The picture on the glass shows the main square, Stadtplatz, with the tower

Unterer Stadtturm [background].

---