| | |
| --- | --- |
| ITALIA | ITALY |
| regione: Friuli - Venezia Giulia | |
| provincia: Trieste | |
map →
Opicina
• alt.: Villa Opicina
• temp.: Poggioreale del Carso
• sl: Opčine
• de: Optschinach
Opicina is a subdivision (frazione) of the municipality (comune) of Trieste and is situated at an elevation of 329 m on the karstic plateau above the city. Opicina has a population of about 8,000 (2011).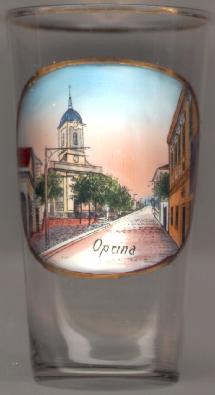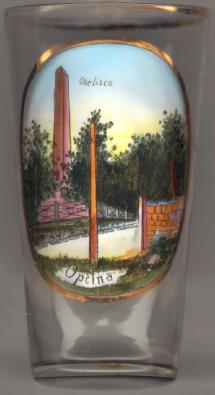 Optchena was first mentioned in a document of 1308. In 1942, during the Fascist period, the name was changed to Poggioreale del Campo, which remained in use until 1966, when it was renamed again to Villa Opicina. The latter name, however, today is practically exclusively used for the neighbouring important railway station, whereas Opicina is used as the name of place proper.
The

church San Bartolomeo [left] is located in the centre of the town.
The

obelisk [right] was erected in 1830 to commemorate the inauguration of the new road from Trieste to the Austrian hinterland.
A well-known tourist attraction is the famous tram line no. 2, connecting Trieste (Piazza Oberdan) with Opicina. The line was built in 1902 and included a rack section, which, however, proved to be too slow and too expensive for the traffic. In 1928, the rack section was replaced by a funicular section between Piazza Scorcola and Vetta Scorcola. The total length of the line is 5,175 m, the maximum gradient is 8%. The highest point (343 m) is the station Obelisco.
[https://de.wikipedia.org/wiki/Opicina, https://it.wikipedia.org/wiki/Opicina]

---