| | |
| --- | --- |
| ÖSTERREICH | AUSTRIA |
| Bundesland: Niederösterreich | Lower Austria |
| Bezirk: Neunkirchen | |
map →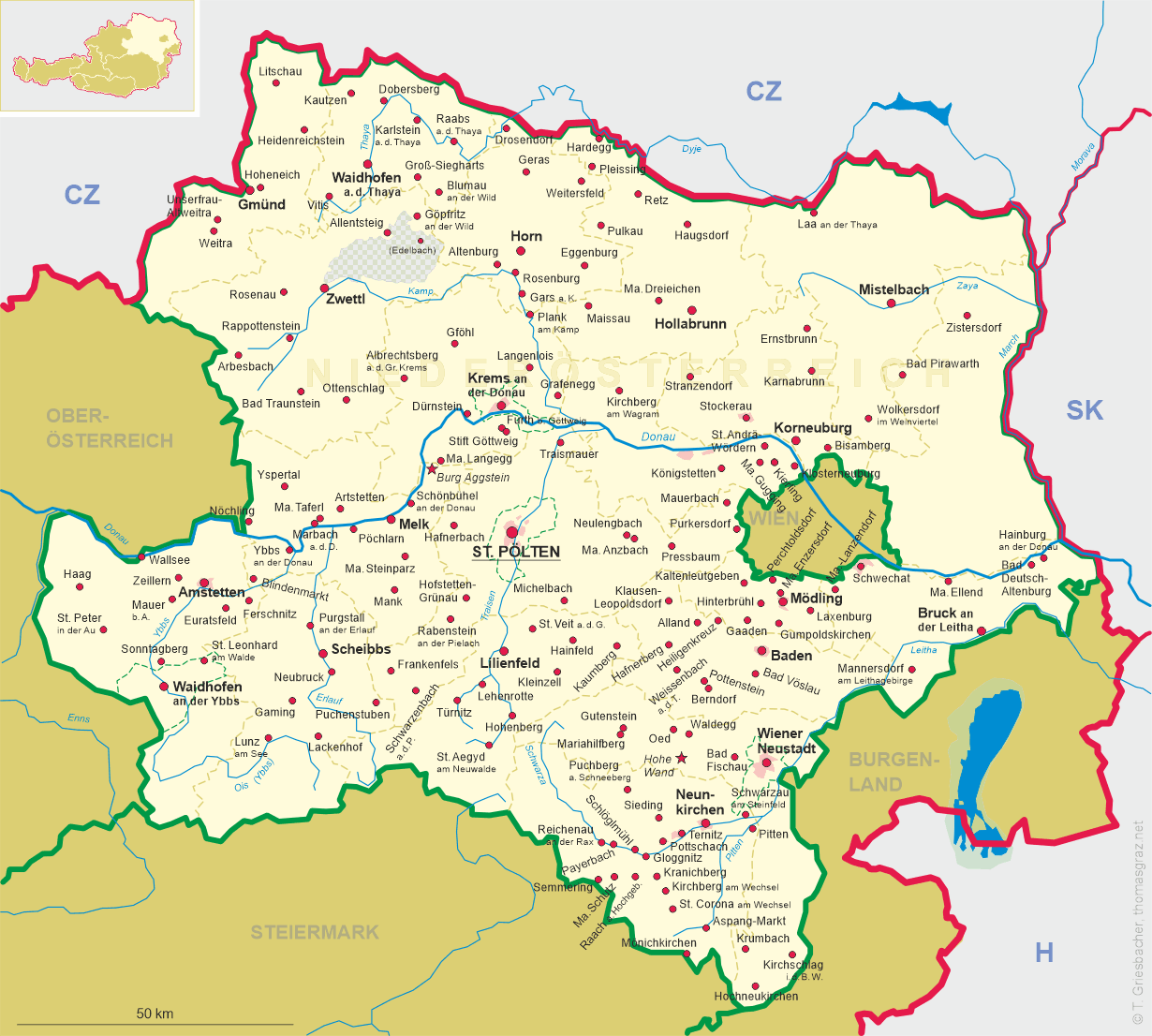 Neunkirchen
• lt: Noinkirchenas
• ru: Нойлкирхен
Neunkirchen is situated at an elevation of 366 m on the river Schwarza at the edge of the Steinfeld plain. The first documented mentioning (Niuwenchirgun) dates from 1094. The old name means 'at the new church'. However, the name later changed to Neuenkirchen and eventually to Neunkirchen ('nine churches', which are also shown in the town's coat of arms). Neunkirchen became a market town in 1136 with the right to strike coins. The mint, however, was moved to Wiener Neustadt in 1194. During the 19th century Neunkirchen grew ito an industrial town. The official status of a town was granted in 1920.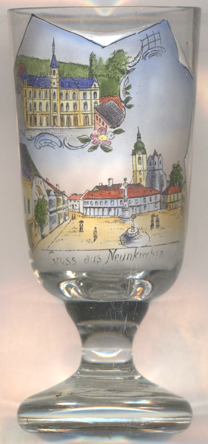 The

parish church Mariä Himmelfahrt (Assumption of the Virgin Mary) [far left, no. 472: centre background; left, no. 3066: bottom picture: background right] was first mentioned in 1094. The nave and aisles of the present church were built in early Gothic style in the 14th century. The chancel was built in the first half of the 15th century. During the 16th century the church was fortified to protect the inhabitants of Neunkirchen from the invading Turks. Later additions date from the Baroque period. The late Gothic star-ribbed and net-ribbed vaultings were reconstructed after a fire in 1907. The interior decorations date mainly from the Rococo period.
The

Town Hall [left, no. 3066: top left picture] was built in 1889–1891 in late Historicist style. The original building was destroyed by fire in 1945 but was rebuilt in 1948–1950.
[https://de.wikipedia.org/wiki/Neunkirchen_(Niederösterreich), https://de.wikipedia.org/wiki/Mariä-Himmelfahrt-Kirche_(Neunkirchen), https://de.wikipedia.org/wiki/Rathaus_Neunkirchen]

---