| | |
| --- | --- |
| ITALIA | ITALY |
| autonome Region: Trentino-Südtirol / regione autonoma: Trentino-Alto Adige | Trentino – South Tyrol |
| autonome Provinz: Bozen – Südtirol / provincia autonoma: Bolzano – Alto Adige | |
map →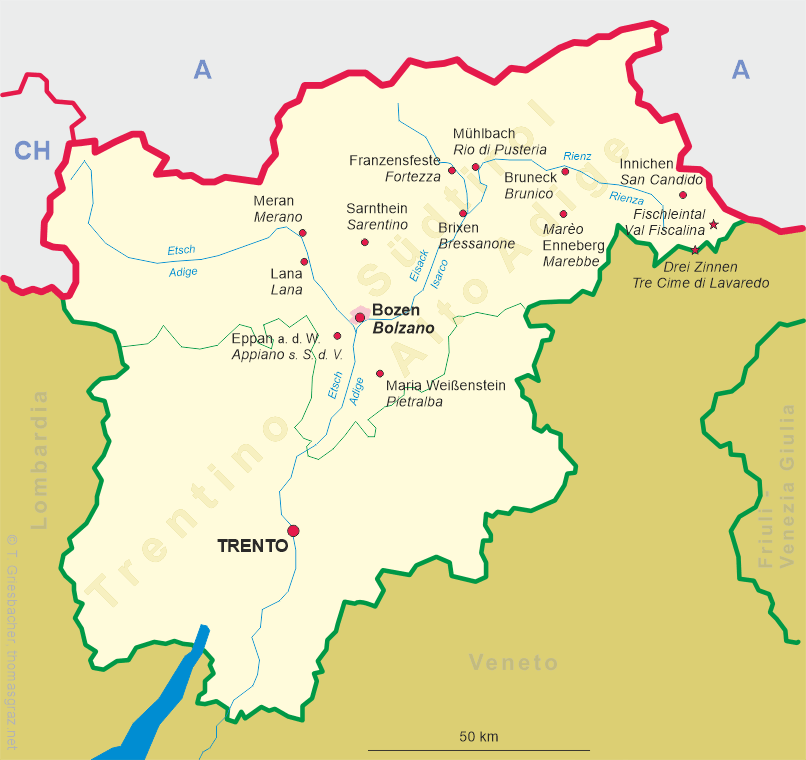 Mühlbach / Rio di Pusteria
• de: Mühlbach
• it: Rio di Pusteria
• ru: Рио-ди-Пустерия
• uk: Ріо-ді-Пустерія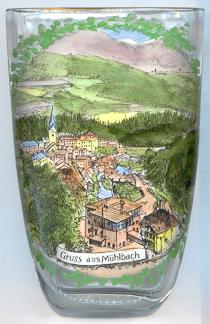 Mühlbach (Rio di Pusteria) is situated at an elevation of 777 m at the at the entrance of the Valser Tal (Valle di Valles) into the western end of the Pustertal (Val Pusteria), the valley of the rivers Rienz (Rienza) and Drau. The village was in possession of the prince bishops of Brixen (Bressanone) since the 9th century. The first mention in a document (Mulibah) dates from about 1050/1065. In 1269 it came in possession of the Counts of Görz-Tirol and at the same time obtained the status of a market town. Meinhard II of Tyrol (IV of Görz/Gorizia) and his brother, Albert II of Görz, divided their countries between them. Mühlbach and the Puster valley became part of the County of Görz, the county seat was moved to castle Bruck in Lienz. After the death in 1500 of the last count of Görz, Leonhard, the county became part of the Habsburg countries (according to the stipulations of a contract of 1394) and was reunited with the remaining part of Tyrol which had passed to Austria already in 1363.
The

parish church Sankt Helena [background left] dates from the 13th century. One of the treasures of the church are frescos of the 15th century. In 1975, the church was enlarged by a modern annex.
Mühlbach is also the former German name of Sebeș, Romania.

---