| | |
| --- | --- |
| SLOVENIJA | SLOVENIA |
| regija: Gorenjska | |
map →
Bled
• lt: Bledas
• de: Veldes
• bg, ru, sr, uk: Блед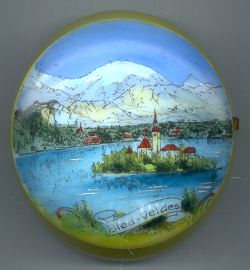 The spa and holiday resort Bled is situated at the northeastern shore of lake Bled (Blejsko jezero) which had been formed by a glacier of the last Ice Age. The lake has no major tributaries and is fed only by a few springs. The village of Bled and its surroungs were given to the bishops of Brixen (Bressanone) by Emperor Heinrich II in 1004; in 1011 he also gave them the castle of Bled. From the mid-14th century, several different owners administered town and castle for the bishops. In 1803, the ownership passed from the bishops to the Austria Imperial Court. Between 1809 and 1813 the area was part of the Illyrian provinces of the Napoleonic empire. Austria returned the ownership of Bled to the bishops of Brixen again in 1838. However, the bishops sold the Bled estate in 1858. In 1960 Bled obtained the status of a town.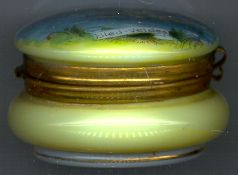 The thermal springs of Bled were already known long ago and were desccribed for the first time in 1689. Although the thermal waters only have a temperature of 23°C Bled developed into a popular holiday resort especially when the Swiss hydropath Arnold Rikli opened his Institute for Natural Healing here in 1855–1895. Between the two World Wars Bled was the summer residence of the Yugoslavian royal family. After World War II it was summer residence of the Yugoslav president Tito.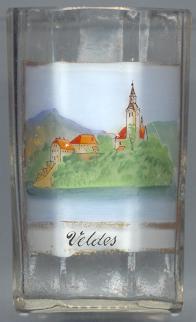 The

pilgrimage church Assumption of the Virgin Mary on the island in Lake Bled stands on a spot which in the Early Middle Ages was occupied by an old slavic heathen place of worship which, according to the legend, was devoted to the goddess Živa. The first christian church was consecrated in 1142 and was modified in Gothic style in 1469. After an earthquake in 1509 the church was renovated in Baroque style. The appearance of today's church was shaped by another renovation in the 17th century. A monumental staircase with 99 steps leads up to the church. The belfry on the roof of the church holds the so-called 'wish bell'. According to the legend, a widow living in Bled castle had a bell made for the church, but when the bell was taken to the island the boat keeled over and all the boatsmen drowned. It is said that in clear and quiet nights the bell can be heard ringing at the bottom of the lake. The widow then went to live in a convent in Rome. After her death the Pope had another bell made for the church. Many pilgrims believe that if you ring the bell in honour of the Virgin Mary and make a wish it will come true.

---