| | |
| --- | --- |
| ÖSTERREICH | AUSTRIA |
| Bundesland: Oberösterreich | Upper Austria |
| Bezirk: Braunau am Inn | |
map →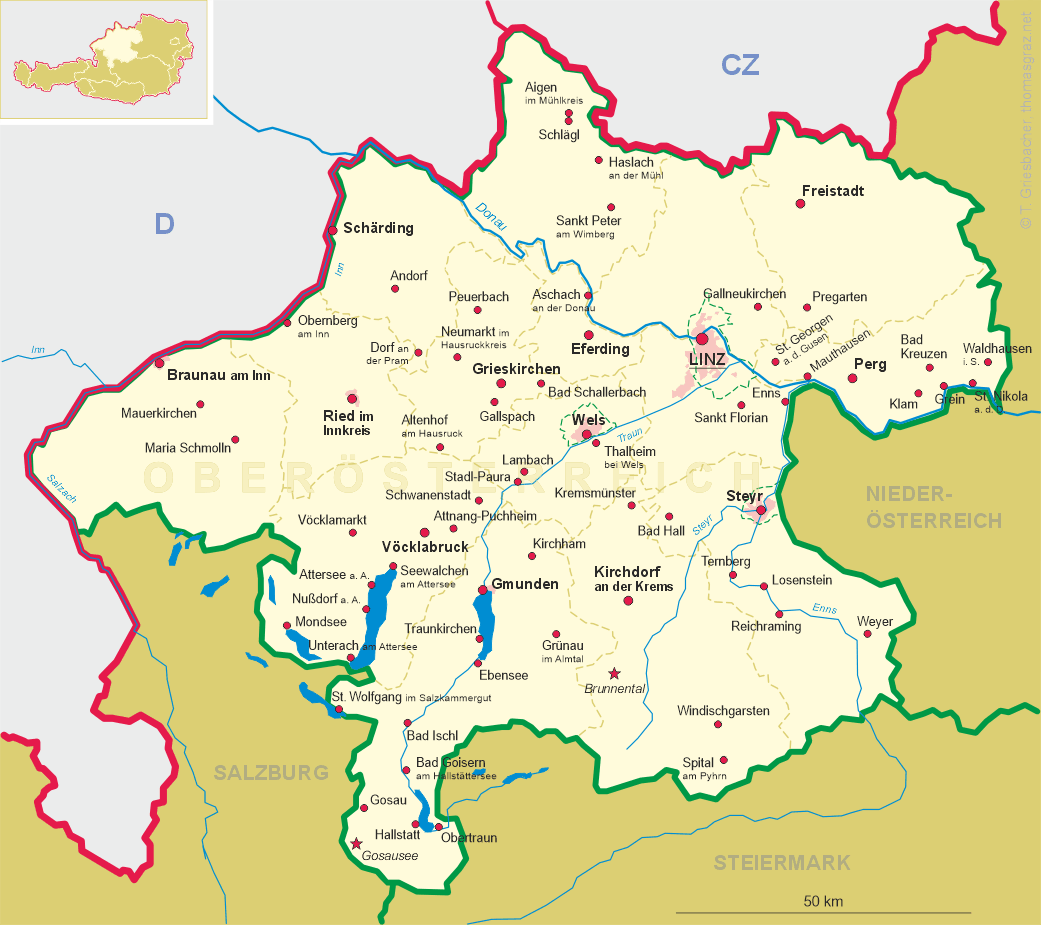 Maria Schmolln
• lt: Marija Šmolnas
• ru: Мариа-Шмольн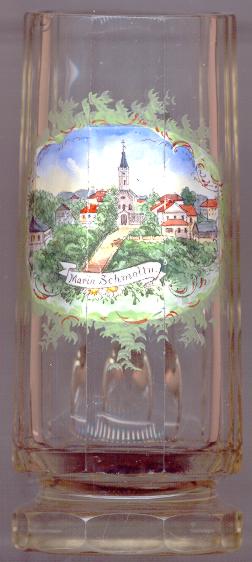 Maria Schmolln is situated at an elevation of 585 m on a hill above the valley of the stream Moosbach.
The first pilgrimage chapel at Maria Schmolln was erected in 1784. The present

pilgrimage church was founded in 1860. Since 1864 the church is in possession of the Franciscan Order. Schmolln became an independent parish in 1867. The image of Our Lady is displayed in a chapel which was added to the church in 1880. The church was thoroughly renovated in 1992.

---