| | |
| --- | --- |
| ÖSTERREICH | AUSTRIA |
| Bundesland: Burgenland | |
| Bezirk: Oberpullendorf | |
map →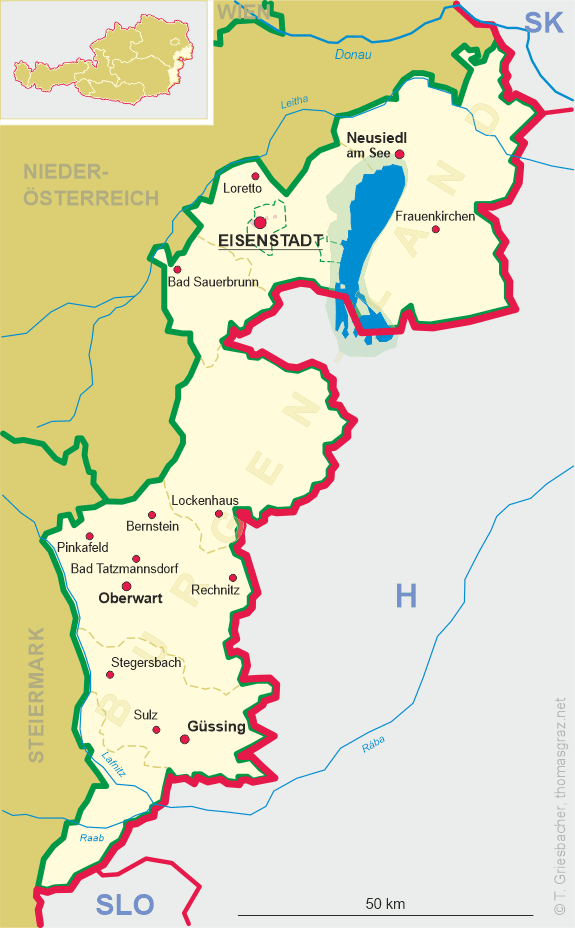 Lockenhaus
• hu: Léka
• hr: Likva
• lt: Lokenhauzas
• ru: Локкенхаус
Lockenhaus is situated at an elevation of 336 m at the foot of the mountain Geschriebenstein (884 m) near the border to Hungary.

Lockenhaus castle [left] is situated on a rock above above a loop of the river Güns. It was first mentioned in a document of 1242. The pentagonal castle keep in the centre of the castle contains a magnificent hall (Rittersaal) of around 1230 with two naves and a Gothic vaulting. The original purpose of the so-called 'sanctuary' underneath the keep is not known, but it is said to have been used by the Templars in the 14th century. The chapel of the castle contains the oldest frescos of Burgenland, dating to the 13th century.
The International Chamber Music Festival of Lockenhaus (now called the Kremerata Musica) was founded by the violinist Gidon Kremer in 1981.

---