| | |
| --- | --- |
| ČESKÁ REPUBLIKA | CZECH REPUBLIC |
| Královéhradecký kraj | Hradec Králové region |
| Okres: Hradec Králové | |
map →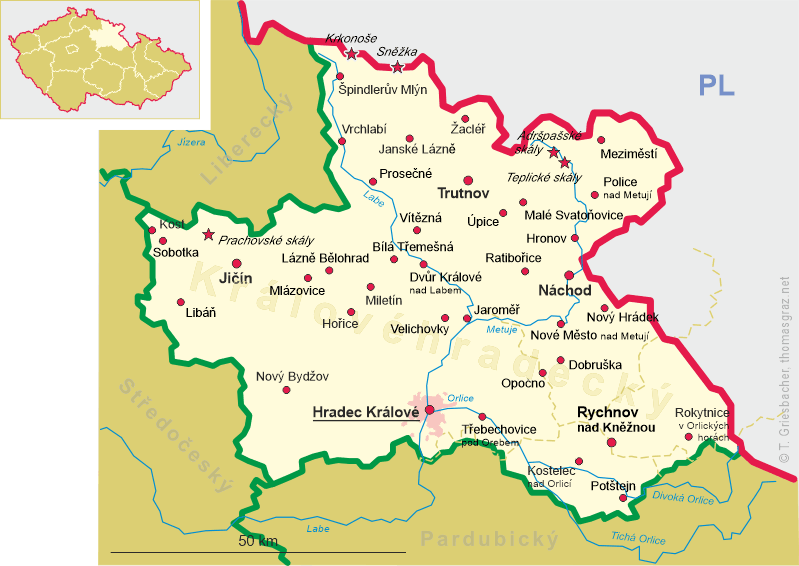 Třebechovice pod Orebem
• de: Hohenbruck
• lt: Tršebechovicės prie Orebo
• sr: Требеховице под Оребом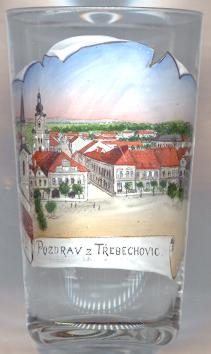 Třebechovice pod Orebem is situated at the river Orlice near the Oreb hill (260 m) in East Bohemia. The town began to develop on a trading route in the first half of the 14th century. The earliest mention of Altus pons ('high bridge'; compare the later German name, Hohenbruck) dates from 1358. In 1920, the affix pod Orebem, refering to the Oreb hill, was added to the Czech name Třebechovice.
Třebechovice is well-known for its museum of nativity scenes. The best known exhibit is the Probošt nativity scene, which had been a principal attraction of the Czechoslovak exposition at the World Exhibition in Montréal in 1967. The scene was created by Josef Probošt, Josef Kapucián and Josef Friml who worked on it for forty years. Another exhibit in the museum is a manuscript of a gradual (hymn book) of 1559.
The

deanery church of St. Andrew (děkanský kostel sv. Ondřeje) [background left] was first mentioned in 1384. The present Baroque church was built in 1767–1770.

[https://de.wikipedia.org/wiki/Třebechovice_pod_Orebem]

---