| | |
| --- | --- |
| ÖSTERREICH | AUSTRIA |
| Bundesland: Niederösterreich | Lower Austria |
| Bezirk: Sankt Pölten | |
map →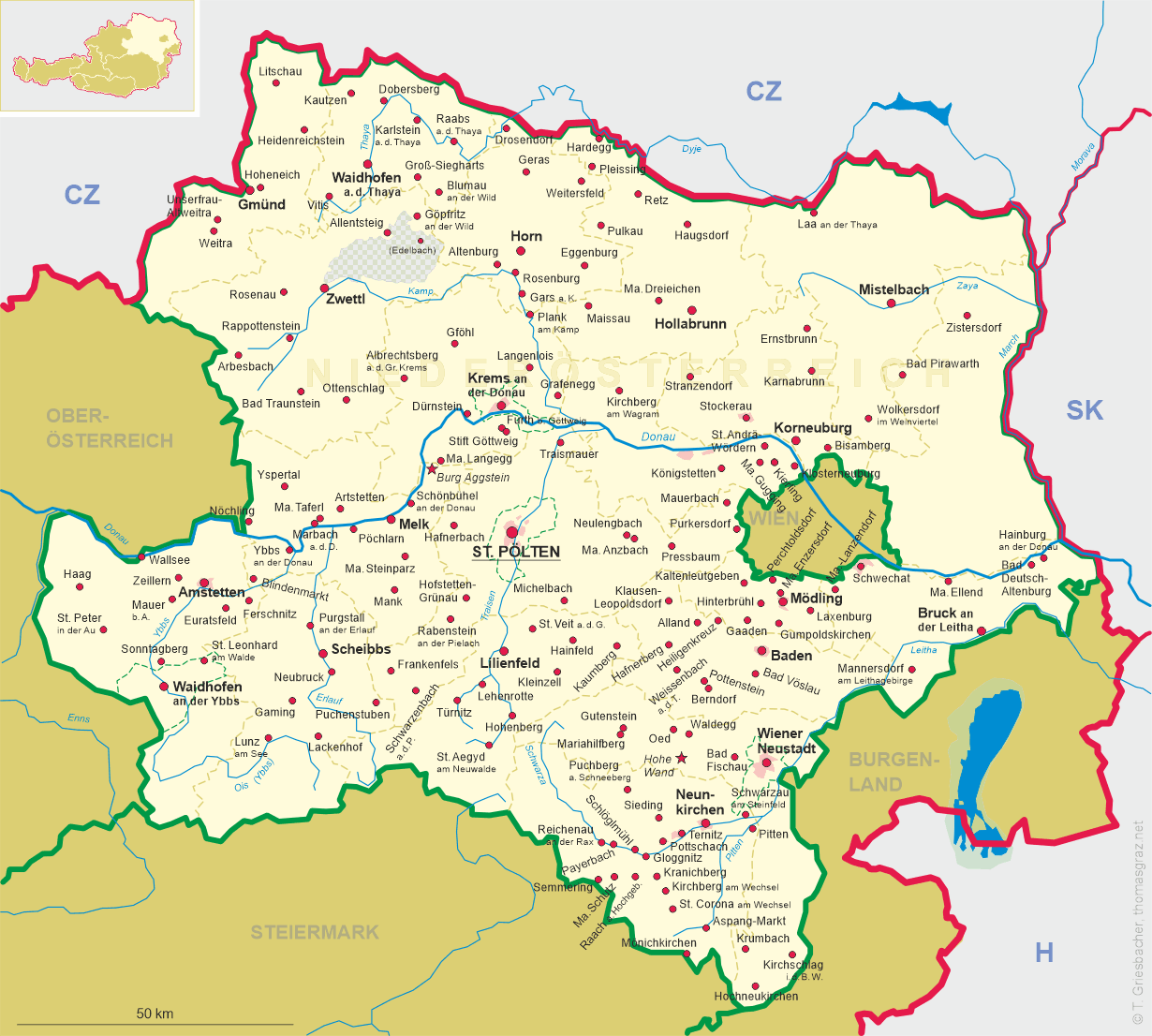 Maria-Anzbach
• alt.: Maria Anzbach
• lt: Marija Ancbachas
• ru: Мариа-Анцбах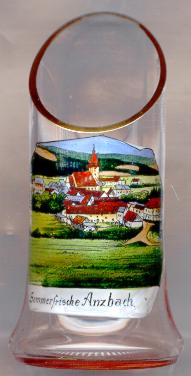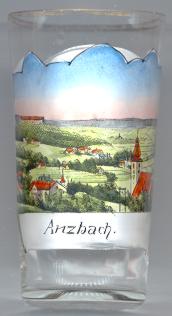 The market town of Maria-Anzbach (official spelling with hyphen but frequently also spelled without, Maria Anzbach) is situated at an elevation of 245 m on the Anzbach stream. The first mentioning in a document dates back to AD 998 (Amizinesbach). Anzbach had the status of a market town from (prior to) 1491 until 1555. In 1933, this status was renewed and the name of Anzbach was changed to Maria-Anzbach to underline its importance as a pilgrimage site.
The

parish and pilgrimage church Mutter der Barmherzigkeit (Mother of Mercy) [left, no. 917: centre; right.no. 921: bottom right] was built between 1470 and 1490 in Late Gothic style with splendid star and rib vaultings. An older church must have existed prior to that as the parish itself is documented since 1311. In 1529, the church was devastated by the Turks, and was restored only 100 years later in 1629. At that time, the church tower was also fortified and its height was increased (now 50 m). When the Turks returned in 1683, they tried to cast fire in the church, but their torch went out. The torch is still shown on the arch between nave and chancel. The pilgrimages to this site began also in 1683 when the plague killed the majority of the population. The main altar (dating from 1771) holds the statue of the Madonna (dating from the first half of the 15th century) which miraculously has survived all times of war and devastation.
The image on glass no. 921 [right] also shows the castle of Neulengbach in the background.

---