If you came to this page directly and do not see a navigation frame on top, please go to the home page.
| | |
| --- | --- |
| ÖSTERREICH | AUSTRIA |
| Bundesland: Niederösterreich | Lower Austria |
| Bezirk: Waidhofen an der Thaya | |
map →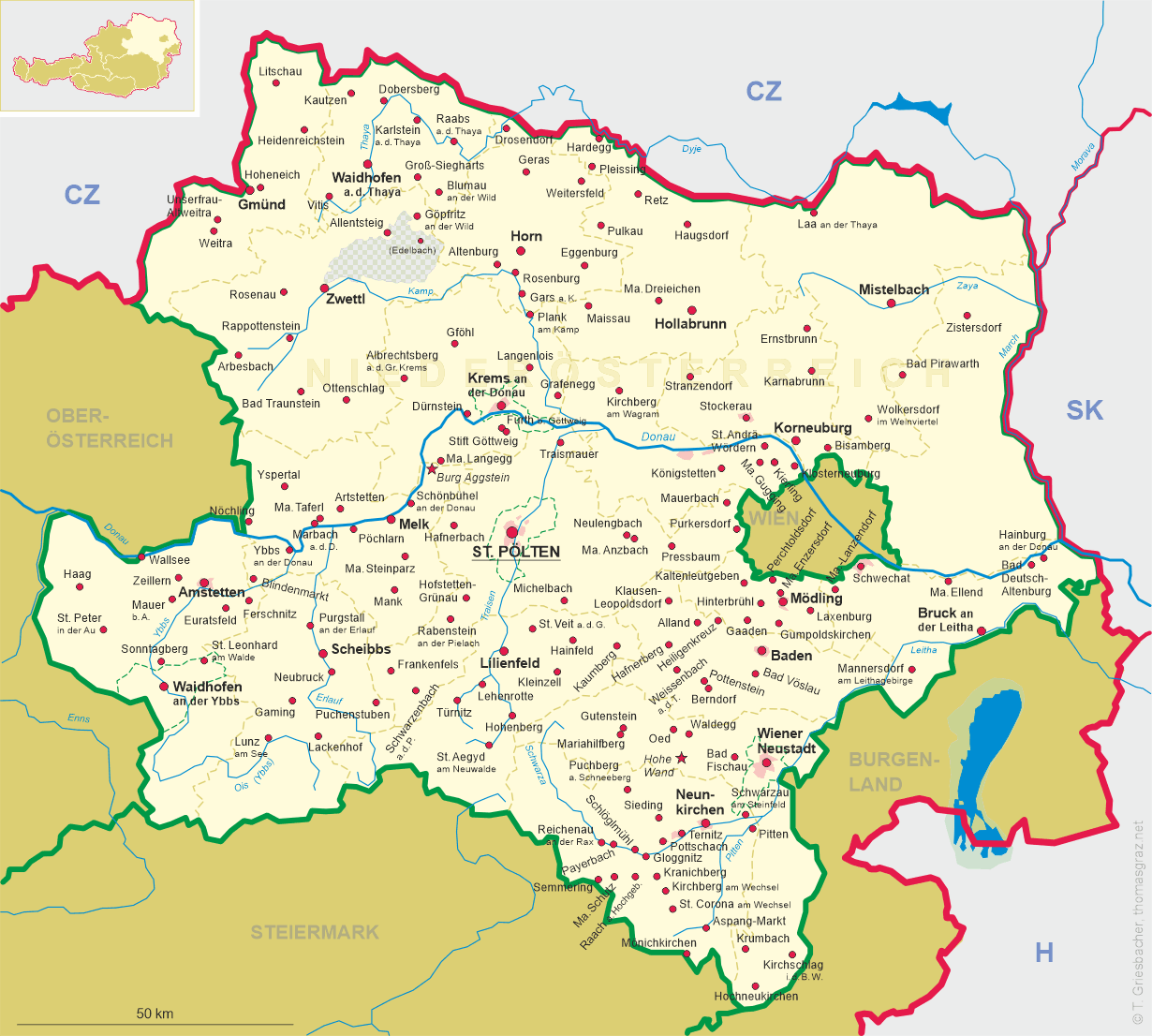 Waidhofen an der Thaya
• cs: Bejdov nad Dyjí
• lt: Vaidhofeno prie Tajos
• ru: Вайдхофен-ан-дер-Тайя
• bg: Вайдхофен ан дер Тая
• sr: Вајдхофен ан дер Таја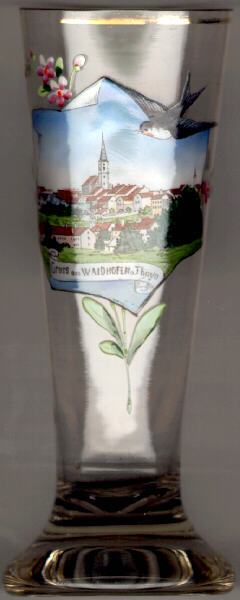 Waidhofen an der Thaya is situated at an elevation of 510 m on an terrace above the river Thaya in the northern Waldviertel region of Lower Austria. Waidhofen was first mentioned in a document in 1171 (Waidehouen), and in 1337 had obtained the status of a town. At that time, Waidhofen was part of a defense line against Bohemia together with the cities Weitra, Drosendorf and Litschau. The medieval parts of Waidhofen were almost completely destroyed by a large fire in 1873; the town had to be built anew after that.
The

parish church Sankt Maria Magdalena [centre] was erected at the highest point of the town. THe church was built in Baroque style in 1716–1723 and replaced the earlier Gothic church.

---