If you came to this page directly and do not see a navigation frame on top, please go to the home page.
| | |
| --- | --- |
| SVERIGE | SWEDEN |
| län: Västra Götaland | |
map →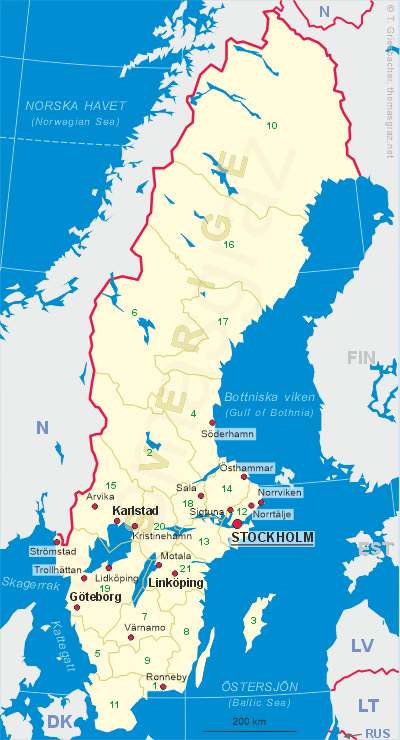 Lidköping
• alt: Lidköping vid Vänern
• lv: Lidšēpinga
• lt: Lidšiopingas
• sr: Лидчепинг
• ru: Лидчёпинг
• bg: Лидшьопинг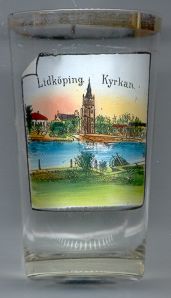 The town of Lidköping on Lake Vänern, the largest lake of Sweden and the third-largest in Europe (5,585 km², up to 106 m deep), was chartered as a town in 1446. Especially in the 1980s and 1990s the name Lidköping vid Vänern was used in order to avoid confusion with the city of Linköping.
The

Nikolaikyrkan (church of St. Nicholas) [left] goes back to a church that had been built in 1446 and was renovated in 1617–1693. The present church was rebuilt in Neo-Gothic style after a fire in 1849.

---