If you came to this page directly and do not see a navigation frame on top, please go to the home page.
| | |
| --- | --- |
| DEUTSCHLAND | GERMANY |
| Bundesland: Nordrhein-Westfalen | North Rhine-Westphalia |
| Regierungsbezirk: Detmold | |
| Kreis: Lippe | |
map →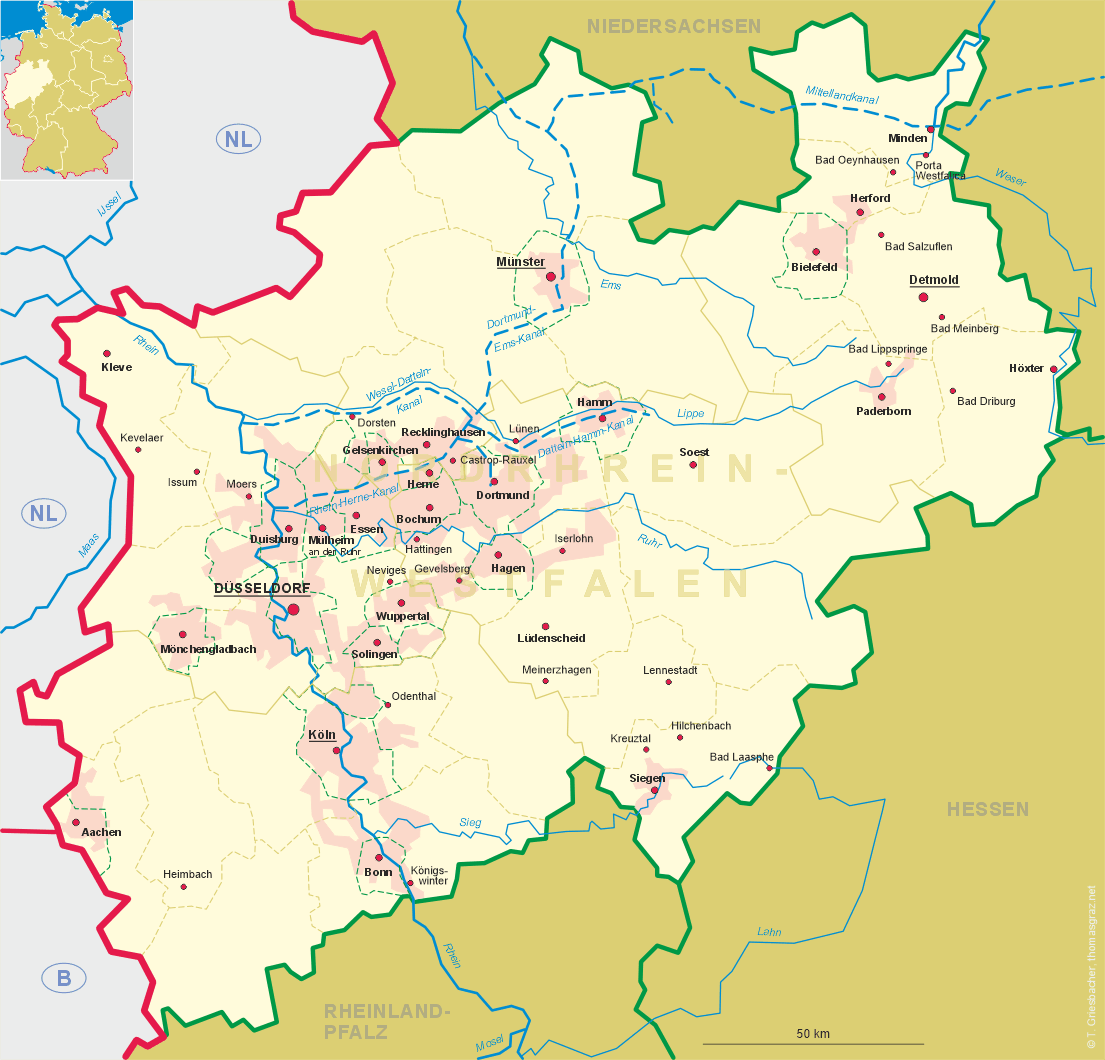 Bad Salzuflen
• lt: Bad Zalcuflenas
• lv: Bādzalcuflene
• ru: Бад-Зальцуфлен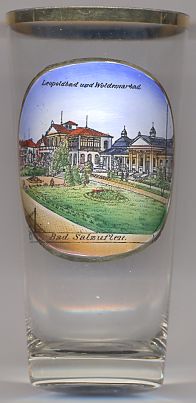 Bad Salzuflen is situated in the valley of the river Salze and is one of Germany's best-known spas. The first mentions of locum salis in Uflon date from between 1036 and 1051. Production of salt and salt trading dominated the further economic development. In 1488, Salzuflen received the privileges of a town. The flourishing period lasted until the Thirty Years' War (1618–1648). In 1818, the saline was used for bathing for the first time. The first thermal spring was found in 1906. In 1914, the government of the Principality of Lippe (see Detmold) granted Salzuflen the predicate 'Bad' (spa).
The picture on glass no. 2163 [left] shows the bath houses


Leopoldbad [left], opened in 1904 and named for Leopold of Lippe-Biesterfeld, regent 1904–1905 for Prince Karl Alexander of Lippe-Detmold, since 1905 Prince Leopold IV of Lippe (r. until 1918), and


Woldemarbad [right], built in 1895/1896 and named for Prince Günther Friedrich Woldemar of Lippe-Detmold (r.1875–1895).
The

Kurhaus was opened in 1900.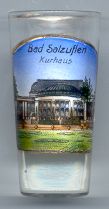 ---