If you came to this page directly and do not see a navigation frame on top, please go to the home page.
| | |
| --- | --- |
| DEUTSCHLAND | GERMANY |
| Bundesland: Sachsen-Anhalt | Saxony-Anhalt |
| Landkreis: Burgenlandkreis | |
map →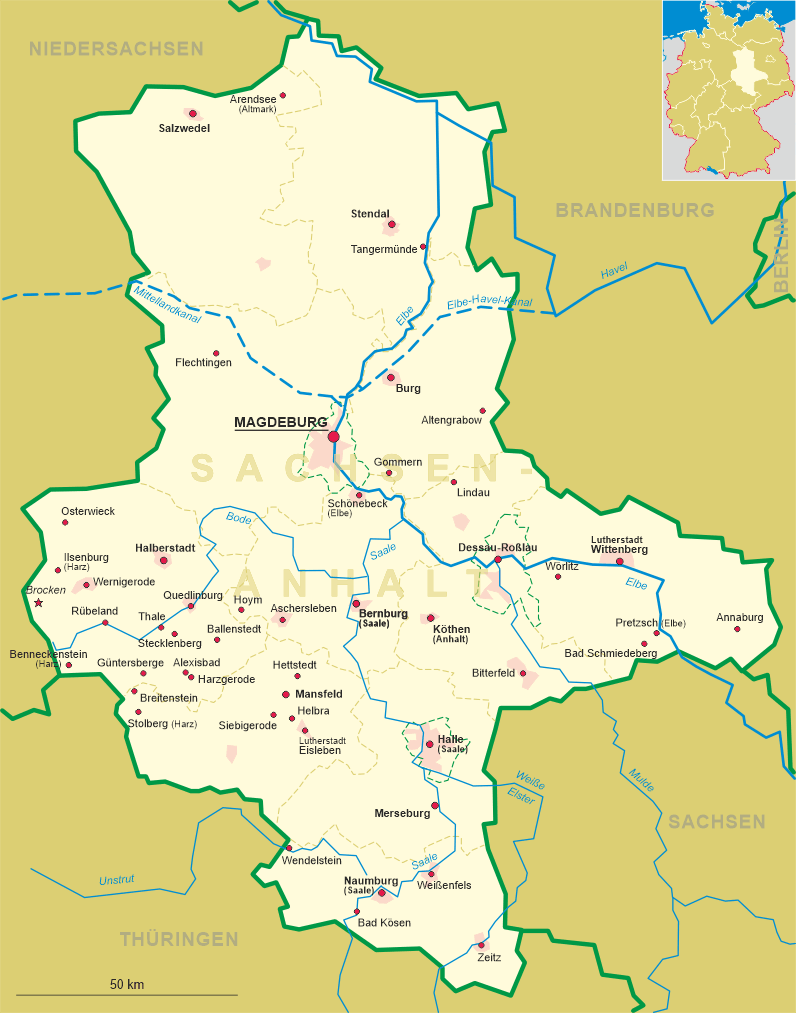 Naumburg (Saale)
• fr: 
Naumbourg (Saale) • lt: 
Naumburgas • es: 
Naumburgo (Saale)
• ru, sr: 
Наумбург (Заале)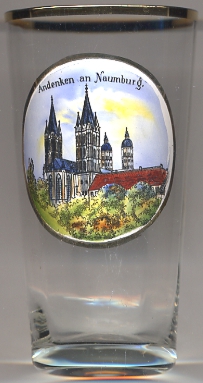 Naumburg, situated at an elevation of 139 m above the river Saale in southern Sachsen-Anhalt, is one of the most beautiful towns of central Germany. Its history began when the Ekkehardinger counts moved their seat from Gene (today Klein- or Großjena) to Naumburg across the river. The name, Naumburg, originally meant 'neue Burg' (new castle). Ekkehard I was elevated to Margrave of Meißen in 985 AD. The first town proper beneath the castle began to develop when the bishops of Zeitz moved the seat of the diocese to Naumburg in 1028. The new market place obtained the rights of a town in 1033. The market town and the new town founded in the 1st half of the 12th century were fortified during the 2nd half of the 14th and the early 15th century. Of these fortifications only one gate, the Marientor of 1445, has remained. During the early 19th century, under Prussian administration, Naumburg became a garrison town. It retained this function even after World War II, when it became a garrison of the Red Army. After the re-unification of Germany in 1990, the last Russian soldiers left Naumburg in 1993. The district Weißenfels was merged with the district Burgenlandkreis on the 1st of July 2007. The administrative seat of the new district Burgenlandkreis remained in Naumburg.
The famous

Naumburger Dom (Cathedral St. Peter and Paul) [left] is one of the most important architectural sights of Germany. Its construction began at the beginning of the 13th century in Late Romanesque style. The west chancel was added about 1250–1260 in early Gothic style. The unknown architect and sculptor, today referred to as 'Naumburger Meister' (Master of Naumburg), also created the famous 12 statues of peers ('Stifterfiguren'). The main construction of the church was finished during the 14th and 15th century with the High Gothic parts of the east chancel and the towers.

---