If you came to this page directly and do not see a navigation frame on top, please go to the home page.
| | |
| --- | --- |
| DEUTSCHLAND | GERMANY |
| Bundesland: Nordrhein-Westfalen | North Rhine-Westphalia |
| Regierungsbezirk: Detmold | |
| Kreis: Minden-Lübbecke | |
map →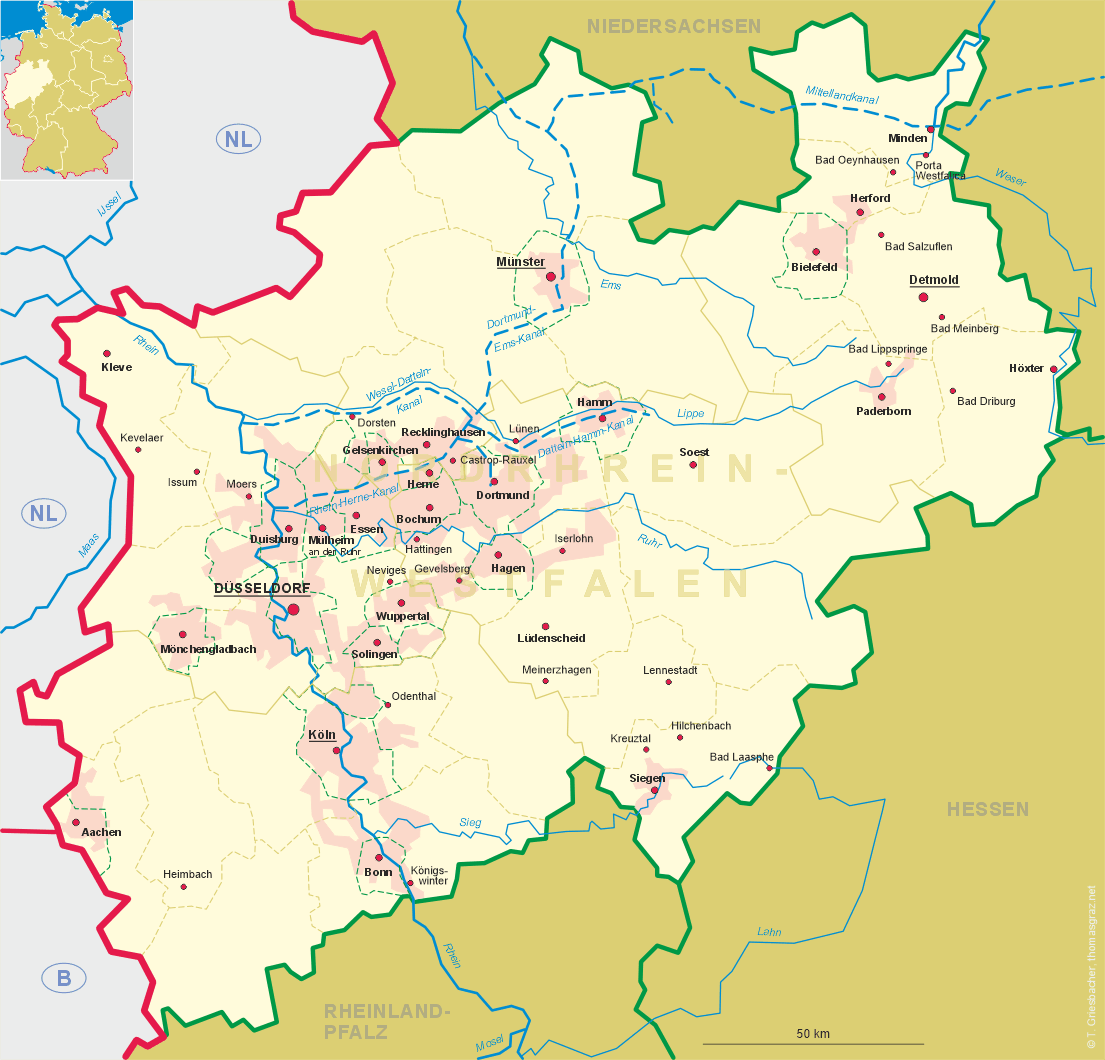 Porta Westfalica
• lt: Porta Vestfalika
• ru: Порта-Вестфалика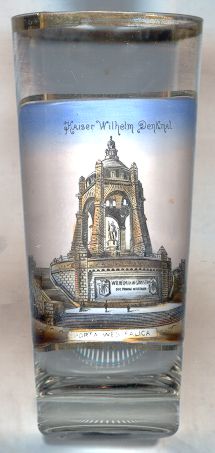 The narrow valley of the river Weser between the Wesergebirge and Weihengebirge mountains has been called Porta Westfalica for just about 200 years. The first mention of this name appeared in a book published in 1800. In 1972/73, 15 communities (Barkhausen, Costedt, Eisbergen, Hausberge, Holtrup, Holzhausen, Kleinenbremen, Lerbeck, Lohfeld, Möllbergen, Nammen, Veltheim, Vennebeck and Wülpke) were merged to form the new town of Porta Westfalica. The former town of Hausberge became the seat of the administration of the new community.
The

Kaiser-Wilhelm-Denkmal is the best-known attraction of the area. The first plans for a patriotic monument for the first German Emperor, Wilhelm I (1797–1888, King of Prussia 1861, German Emperor 1871), were devised already one month after the death of the monarch. In 1889, the Wittekind mountain (276 m) at Porta Westfalica was chosen as the site for the monument, the final plans were drawn by the architect Bruno Schmitz. Due to financial problems, the construction of the monument could be started only in 1892 and was completed in 1892. The total height of the monument is 88 m, the canopy (height 50 m, diameter 32 m) is topped by an imperial crown (2.5 m). The statue of Wilhelm I (7 m high) was made by the sculptor Kaspar von Zumbusch (who also designed the famous monument for Maria Theresia of Austria in Vienna). The monument was unveiled by Wilhelm's grandson and third (also last) German Emperor, Wilhelm II (1859–1941, German Emperor 1888–1918). The monument is the second-largest monument of Germany (after the monument for the Battle of the Nations in Leipzig and before the Kyffhäuser monument).
Several glasses of this collection show other monuments for Wilhelm I.

---