If you came to this page directly and do not see a navigation frame on top, please go to the home page.
| | |
| --- | --- |
| DEUTSCHLAND | GERMANY |
| Bundesland: Mecklenburg-Vorpommern | Mecklenburg-West Pomerania |
| Landkreis: Mecklenburgische Seenplatte | |
map →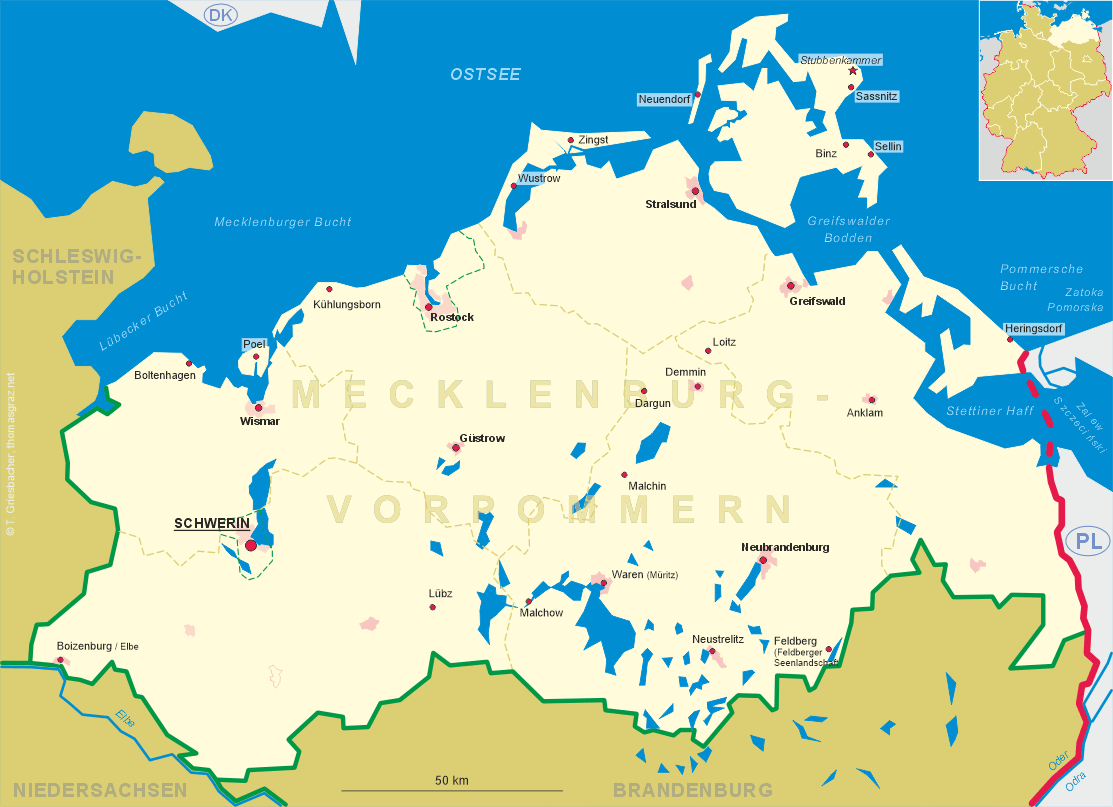 Hansestadt
Demmin
• lt: 
Deminas • lv: 
Demmīne • pl: 
Dymin
• sr: 
Демин • ru: 
Деммин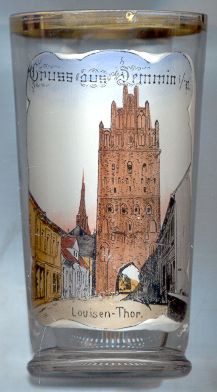 Demmin is situated at an elevation of 2 m on the rivers Peene, Tollense and Trebel in Germany's state of Mecklenburg-Vorpommern. Already mentioned around 1070 as a 'large town' it appears again as Dimin in a document of 1128. The formal status of a town was obtained in 1249. Until 1249 it was a residence of the Dukes of Pomerania. From 1358 until 1607, Demmin was member of the Hanse federation fo trading towns (this tradition was renewed by its admittance to the modern Hanse federation in 1992). In 1759, the old fortifications were mostly demolished and the moats were filled up. In 1945, most parts of the old town were destroyed. After the war, the historic town centre was rebuilt, albeit following a strongly modified ground plan. After the re-unification of Germany in 1990, the prefix 'Hansestadt' was again added to the city's name. Until 2011, Demmin was the seat of the administration of the distict of the same name. Since the administrative reform of Mecklenburg-Vorpommern in 2011, it is now part of the district Mecklenburgische Seenplatte (capital Neubrandenburg).
The

Luisentor [left] dates from the 15th century, the lower parts of the gate-house date back to the 13th century. The gate survived the destructions of World War II and is used today as a youth hostel..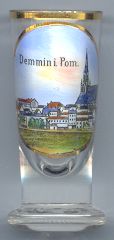 The

parish church Sankt Bartholomäi [right] dates back to the 14th century. After several fires, the church was rebuilt between 1684 and 1734. The spire (86 m high) was added during the renovations of 1862–1867. At the same time, the interior decorations were remodelled in Neo-Gothic style.

---