If you came to this page directly and do not see a navigation frame on top, please go to the home page.
| | |
| --- | --- |
| DEUTSCHLAND | GERMANY |
| Bundesland: Baden-Württemberg | |
| Regierungsbezirk: Stuttgart | |
| Landkreis: Göppingen | |
map →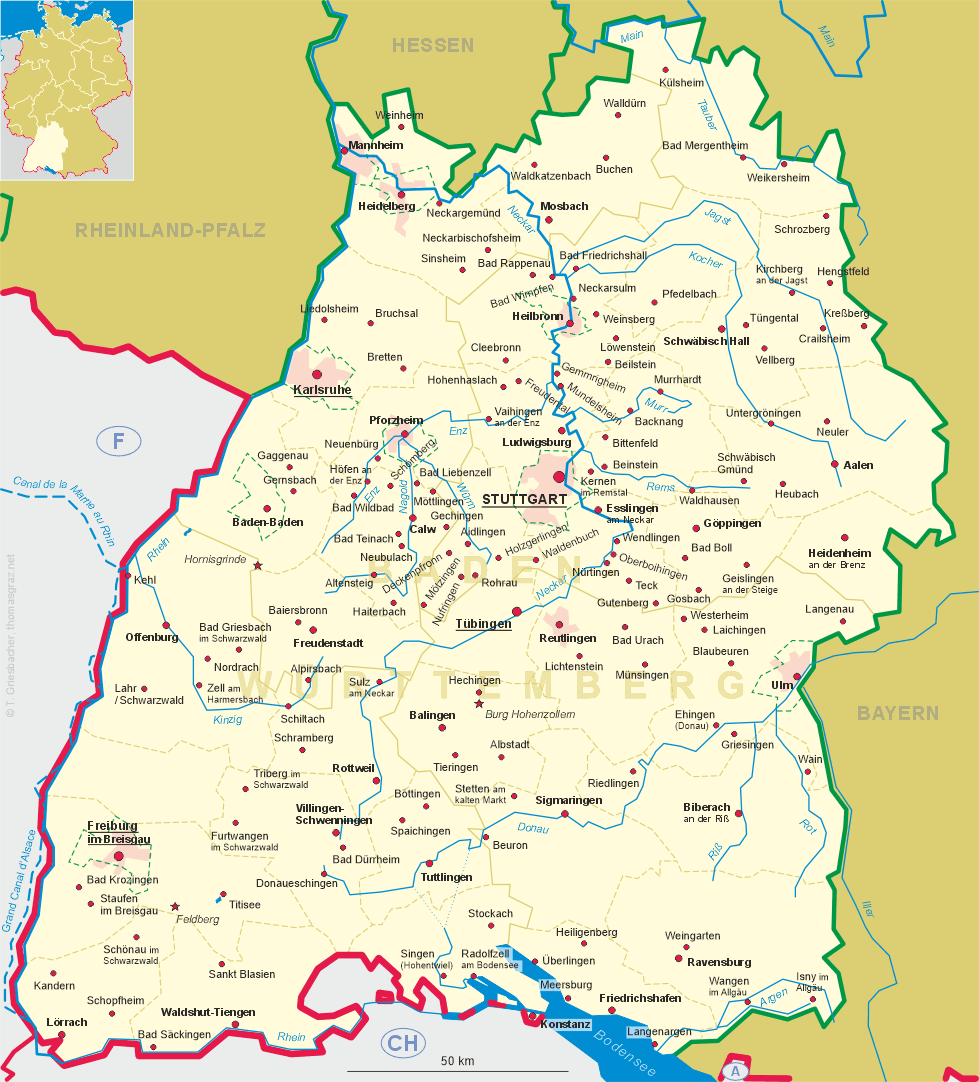 Geislingen an der Steige
• ru: Гайслинген-ан-дер-Штайге
• sr: Гајслинген ан дер Штајге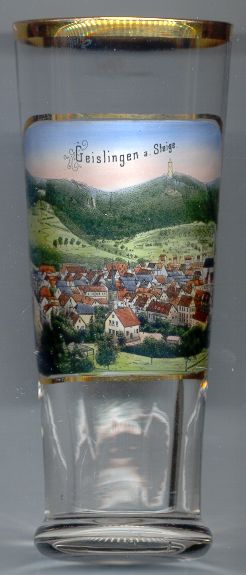 Geislingen an der Steige is situated at an elevation of 463 m on the river Rohrach. The place was founded by the counts of Helfenstein in the 12th century. The name 'Geislingen' was first mentioned in a document of 1237. Altenstadt (named Altengiselingen in old documents), today a borrough of Geislingen, can even be traced back to the 11th century. From 1396 until 1802 Geislingen belonged to the Free Imperial City of Ulm. In 1803 Geislingen and Ulm became part of Bavaria before the town in 1810 was given to Württemberg in exchange for other regions. The modern industrialisation began in 1850 when the railroad from Stuttgart to Ulm was completed. The famous ascend of the railway line from Geislingen (469 m) onto the Schwäbische Alb (582 m), the so-called 'Geislinger Steige' (built between 1846 and 1850), was a technical marvel of the time. Its maximum gradient of 1 in 44.5 (22.5 m over a distance of 1,000 m) was only surpassed by the Austrian Semmering railroad (maximum incline 1 in 40) in 1854. The Metallwarenfabrik (metal goods factory) Straub and Schweizer, founded in Geislingen in 1853, was the origin of the world-famous company Württembergische Metallwarenfabrik (WMF).
The

parish church Sankt Marien [far right, barely visible] was built in 1424–1428 in place of an older church that had obtained the status of parish church around 1300.

Helfenstein castle [top, background] was built around 1100 by the lords (from 1300 counts) of Helfenstein who made it their main seat. The castle was sold to the Imperial city of Ulm in 1396. Although the castle had been rgeatly reinforced and enlarged it was finally conquered by troops of the Margrave of Brandenburg-Kulmbach in 1552. Soon after that the city council of Ulm decided to abandon and dismantle the castle. Since the 1920s the ruins of the castle were preserved and partly restored.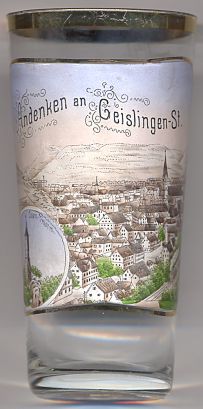 The

ödenturm [left, no. 2142: bottom left picture] was built around 1400 above Helfenstein castle. Whe the castle was abandoned the tower (36 m tall) retained its function as watchtower. Two guardians had the duty of warning the citizens of Geislingen in case of fire.

---