If you came to this page directly and do not see a navigation frame on top, please go to the home page.
| | |
| --- | --- |
| DEUTSCHLAND | GERMANY |
| Bundesland: Freistaat Sachsen | Saxony |
| Landkreis: Vogtlandkreis | |
map →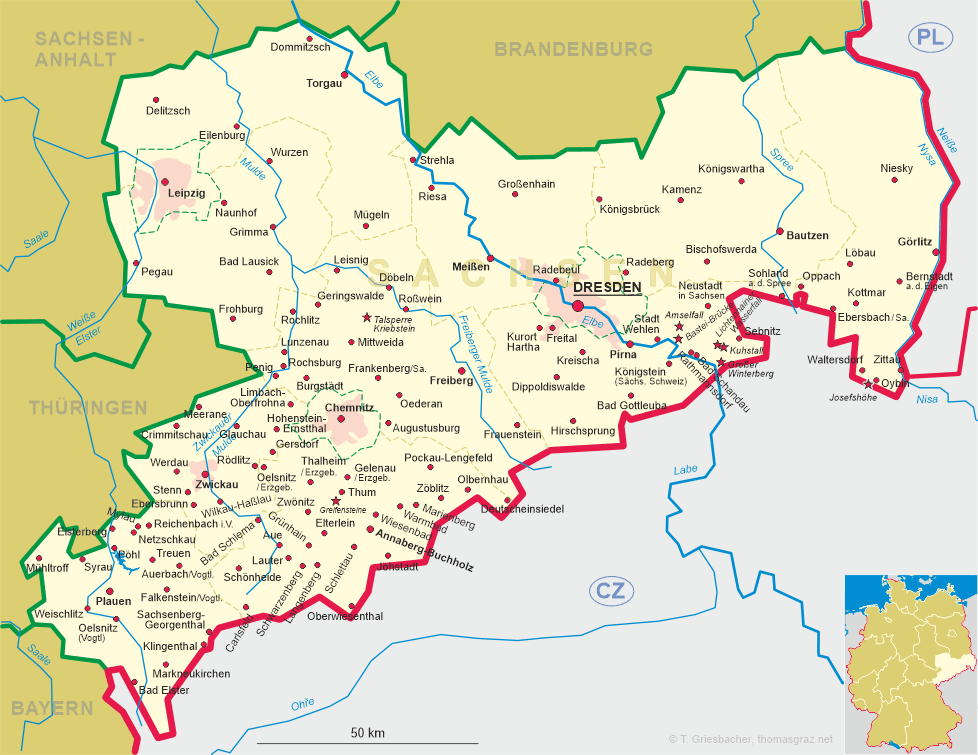 Oelsnitz (Vogtl)
• cs: Olešnice nad Halštrovem
• mk, sr: Елсниц (Фогтланд)
• ru: Эльсниц (Фогтланд)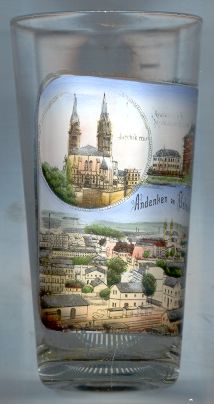 Oelsnitz (Vogtl) is situated at an elevation of 390–460 m on the river Weiße Elster in the Vogtland region of western Saxony. It was founded near a sorbic settlement called olesnica and was first mentioned in a document of around 1200. The castle Schloss Voigtsberg, at times ones of the most important strongholds of the region, was built between 1232 and 1249. Oelsnitz obtained the status of a town in 1327, which was confirmed in 1357. During its long history, Oelsnitz was destroyed several times by fires and wars. Most of the buildings that stand today were built after the last large fire in 1859.
The

Stadtkirche Sankt Jacobi [top left] was first mentioned in 1225. The oldest parts of the present church are the bases of the two towers, dating from the 13th century. The nave and chancel were built after 1519, the spires were added in 1866–1867.
The

school building [top right] was built around 1890. The school today is named Julius-Mosen-Gymnasium after the German poet Julius Mosen (1803–1867).
The building to the left of the school building in the top right inset is labelled

"Königliche Bezirkssteuer-Einnahme" (Royal District Revenue Office). Until 1835 there were 56 revenue offices in Saxony (named "Kreissteuereinnahmen" and "Amtssteuereinnahmen"). In 1835 they were replaced by 22 "Bezirkssteuereinahmen". These were dissolved in 1920 and were replaced by "Finanzämter".
Note that there is another town by the name Oelsnitz: Oelsnitz / Erzgeb.
See also Oleśnica (Poland), formerly named in german Oels.

---