If you came to this page directly and do not see a navigation frame on top, please go to the home page.
| | |
| --- | --- |
| DEUTSCHLAND | GERMANY |
| Bundesland: Freistaat Sachsen | Saxony |
| Landkreis: Zwickau | |
map →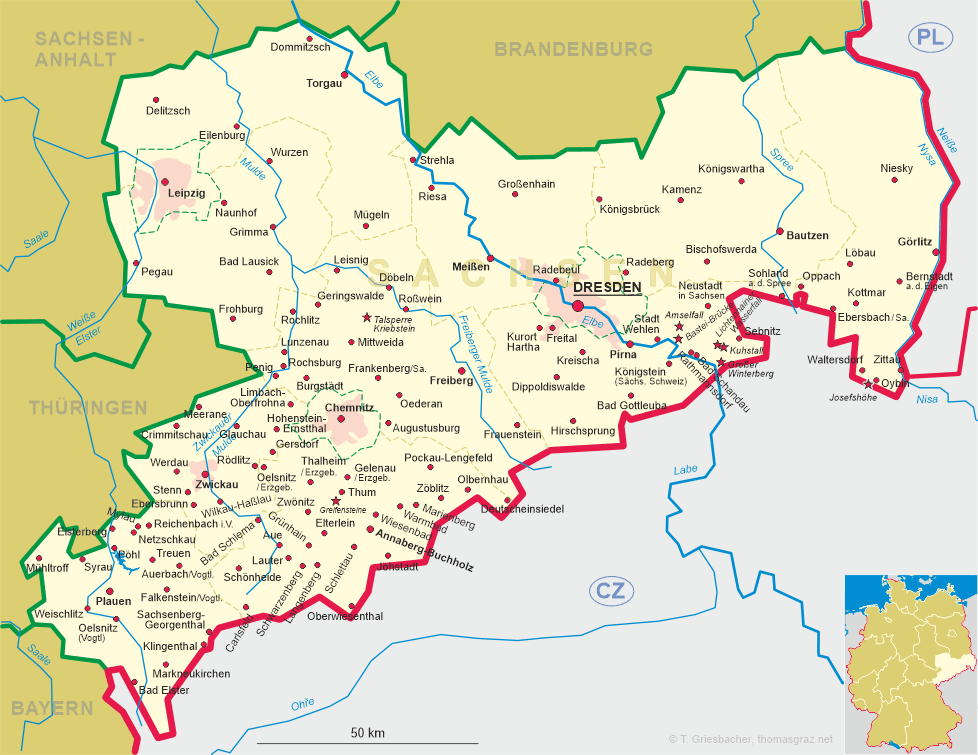 Rödlitz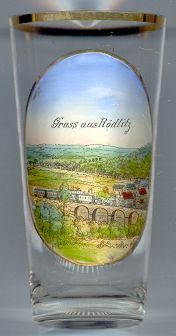 Rödlitz is situated at an elevation of 375 m in southwestern Saxony and is part of the municipality Lichtenstein / Sachsen. The earliest document referring to a church in this place dates from 1163; the church thus is the oldest in the whole region. The name Roddelcz appears for the first time in a document of 1460. Until 1521 Rödlitz was an independent parish. When the parish became Protestant in 1546, it was incorporated into the parish of St. Laurentius in Lichtenstein. In 1994 Rödlitz was merged with the municipality Lichtenstein.
The

Rödnitztalviadukt [foreground] was built in 1878/1879 as part of the railway branch line connecting Stollberg with the main line from Glauchau to Chemnitz. The stone arch bridge across the valley of the Rödnitz stream has a length of 150 m and reaches a maximum height of 12.5 m.

---