If you came to this page directly and do not see a navigation frame on top, please go to the home page.
| | |
| --- | --- |
| DEUTSCHLAND | GERMANY |
| Bundesland: Baden-Württemberg | |
| Regierungsbezirk: Karlsruhe | |
| Landkreis: Calw | |
map →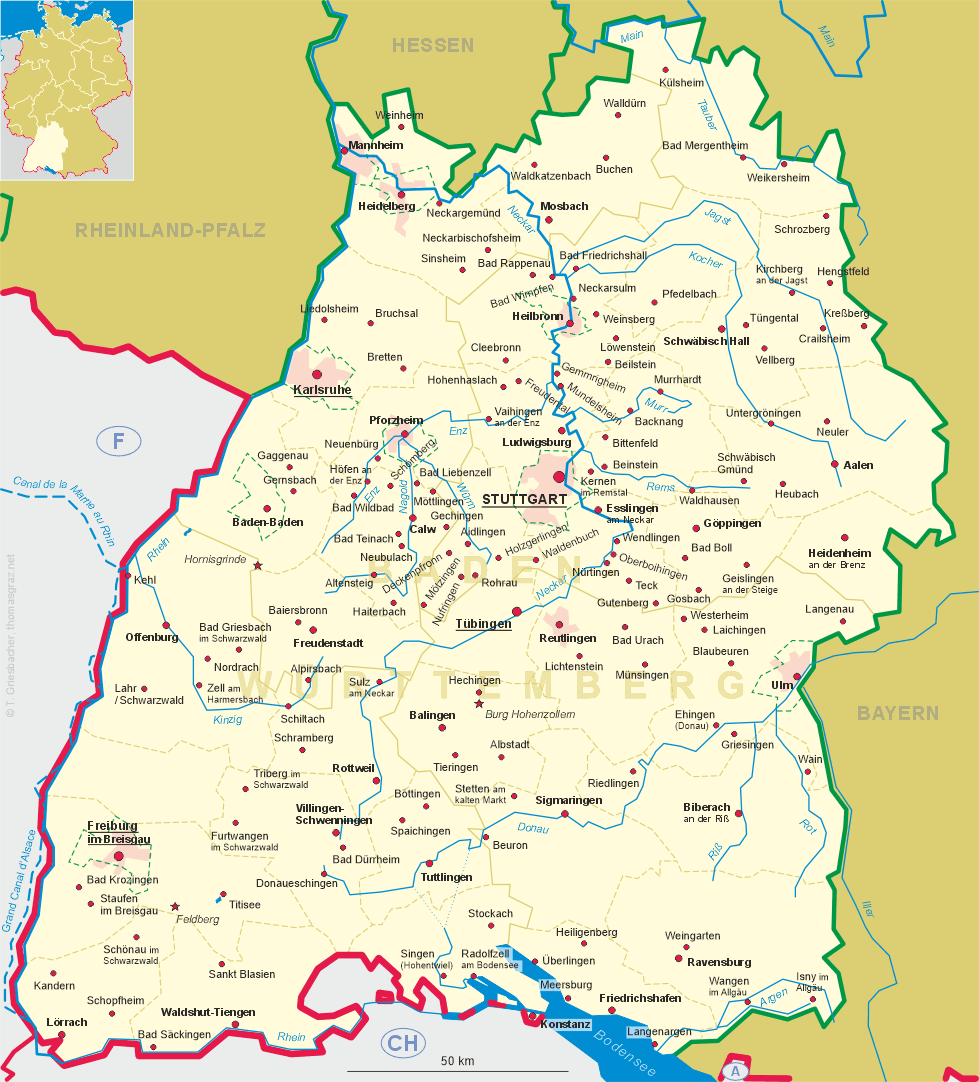 Altensteig
• ru: Альтенштайг
Altensteig is situated at an elevation of 539 m on the river Nagold.
Altensteigdorf, today part of Altensteig, was founded around 750. The lords of Aldtunsteig or Altensteigun were first mentioned in 1085. During the second half of the 13th century Altensteig obtained the status of a town. Around 1280/1287 it fell to the Counts of Hohenberg who, a century later, sold it to the Margraves of Baden in 1397/1398. The Reformation was introduced in 1556, and in 1603 Altensteig became part of the Duchy (1806 Kingdom) of Württemberg. After World War II it at first became part of the state of Württemberg-Hohenzollern, which in 1952 together with Baden and Württemberg-Baden became the state of Baden-Württemberg. In 1971–1975 several of the surrounding villages were merged with Altensteig.
The first narow gauge railroad in Württemberg, nicknamed "Altensteigerle", was opened in 1891 and connected Altensteig with Nagold. Passenger service was discontinued in 1962 and the railroad was finally closed in 1967.
The top picture shows a panorama labeled

Oberes Tal (upper valley).
The bottom left picture shows a panorama labeled

Unteres Tal (lower valley).
The bottom right picture shows a building labeled "Colonialwarenhandlung Christian Burghard jr." (shop for colonial goods).

---