If you came to this page directly and do not see a navigation frame on top, please go to the home page.
| | |
| --- | --- |
| DEUTSCHLAND | GERMANY |
| Bundesland: Freistaat Thüringen | Thuringia |
| Landkreis: Gotha | |
map →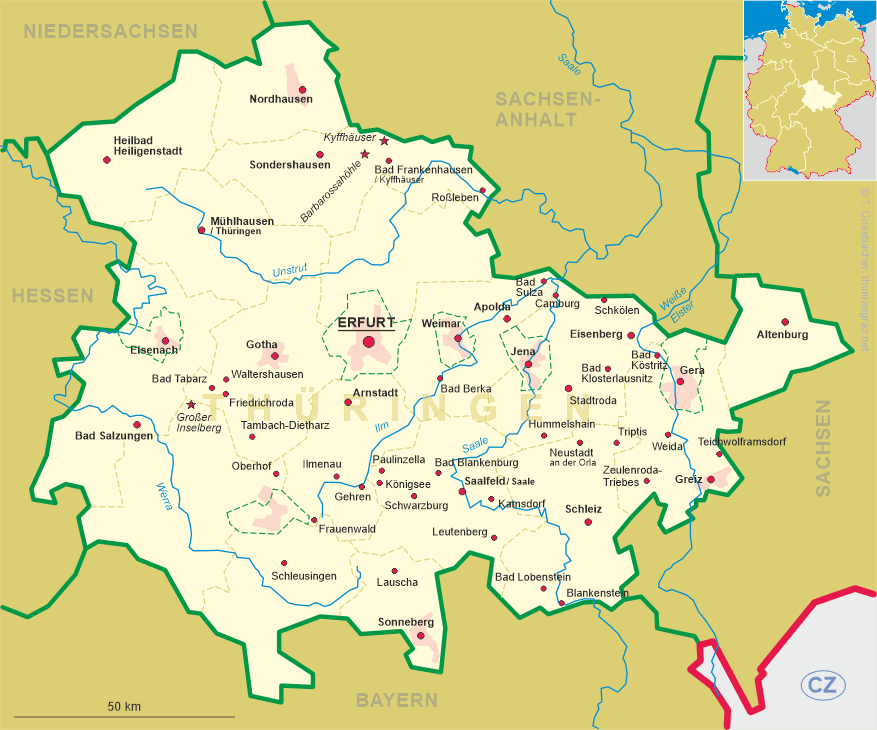 Friedrichroda
• ru: Фридрихрода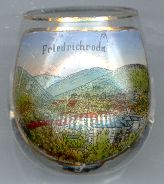 Friedrichroda is situated at an elevation of 407 m in the Thüringer Wald region. The municipality has a population of about 7,400 (2017) and consists of the municipal districts Cumbach, Ernstroda, Friedrichroda and Finsterbergen.
When in the 11th century castle Schauenburg was founded by the ladgraves of Thurigia, one of their henchmen, called Friedrich, was ordered to clear the woods near the castle and prepare the place for a new settlement. The village became known as Friedrichroda (the German word 'Rodung' means 'clearing'). After the landgraves had started to build the Wartburg (see Eisenach) they moved their residence to the new castle. The Benedictine monastery Reinhardsbrunn was founded in 1089. The abbot wanted to grant Friedrichroda the privilege of holding markets, but the plan had to be dropped after threats by the nearby towns of Waltershausen and Gotha. During the13th century the monastery was one of the richest in the country and and at that time also served as the burial place of the Thuringian landgraves. Around 1600 Friedrichroda finally obtained the status of a market town despite repeated protest by Waltershausen and Gotha. When the area had become in possession of the Dukes of Saxe-Weimar in 1572, Friedrichroda received a town charter in 1597. After the partition of Saxe-Weimar in 1640 the town became part of the duchy of Saxe-Gotha.
Mining for iron and other ores was done until 1855. Since about 1840 the well wooded area began to attract tourists. The first hotels and guesthouses were opened in 1844. The first bath houses folloed in 1889. Since about 1900 the spa activities were extended to winter tourism. Both world wars caused severe declines for the town, but since 1954 Friedrichroda was developed anew by the East German government and finally became the second-largest recreation place in the German Democratic Republic.
Friedrichroda is proud to be the place where Christian Friedrich Ludwig Buschmann invented the harmonica (in 1821) and the accordeon (in 1822).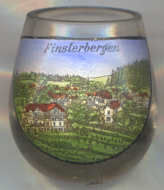 Finsterbergen
Finsterbergen was first mentioned in 1141 as a folwark of the monastery Reinhardsbrunn. When the monastery was destroyed in 1525 during the Peasants' War, the domains were mediatised and Finsterbergen thus became part of the domain Reinhardsbrunn, which since 1640 was part of the duchy of Saxe-Gotha, 1672 duchy of Saxe-Gotha-Altenburg and 1826 duchy of Saxe-Coburg and Gotha. From 1888 onwards, Finsterbergen became a summer tourist resort. The neighbouring community of Engelsbach was incorporated into Finsterbergen in 1950. In 2007 Finsterbergen itself was incorporated into the municipality of Friedrichroda.

Marienglashöhle
The

Marienglashöhle ... [Text in preparation]

---