If you came to this page directly and do not see a navigation frame on top, please go to the home page.
| | |
| --- | --- |
| POLSKA | POLAND |
| województwo: Dolnośląskie | voivodship: Lower Silesia |
| powiat: Wałbrzych | county: Wałbrzych |
map →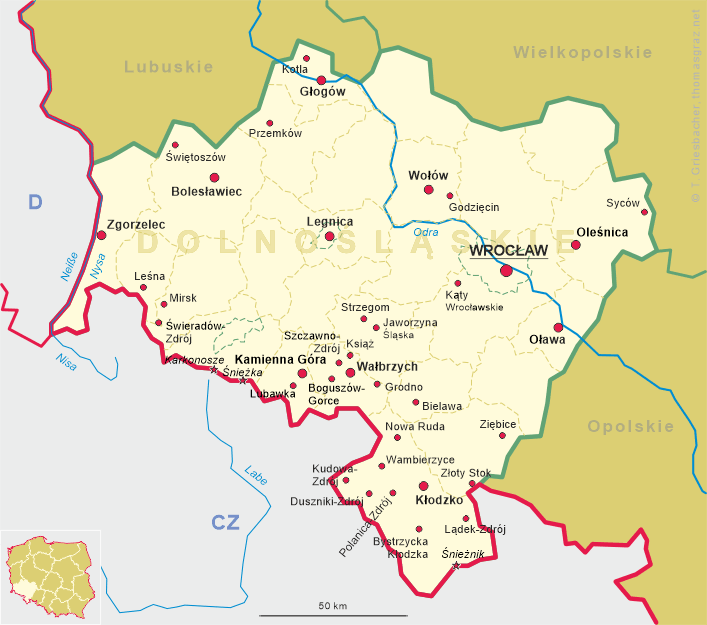 Boguszów-Gorce
• alt: 
Boża Góra, Boguszów
• lv: 
Bogušova-Gorce • de: 
Gottesberg
• sr: 
Богушов-Горце • ru, uk: 
Богушув-Горце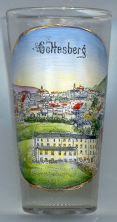 Boguszów-Gorce is situated at an elevation of 536–592 m about 7 km west of the county seat Wałbrzych (Waldenburg).
The place began to develop in the 13th century as a mining settlement. In 1499 the place obtained the status of a 'free mining town'. Miners, who came mostly from Saxony, had named the town Gottesberg ('God's mountain'), which is mentioned in a document of 1535. Mining for silver continued, with interruptions, until 1864. Gottesberg was at first renamed Boża Góra when Lower Silesia became part of Poland after World War II. The name was later changed to Boguszów. The municipality of Boguszów-Gorce was created in 1973 out of Boguszów, Gorce (Rothenbach) and Kuźnice Świdnickie (Kuźnica Górska, Fellhammer).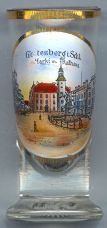 The

town hall [left, no. 1746: background] on the market square dates from 1731.

---