If you came to this page directly and do not see a navigation frame on top, please go to the home page.
| | |
| --- | --- |
| DEUTSCHLAND | GERMANY |
| Bundesland: Baden-Württemberg | Rhineland-Palatinate |
| Regierungsbezirk: Stuttgart | |
| Landkreis: Ludwigsburg | |
map →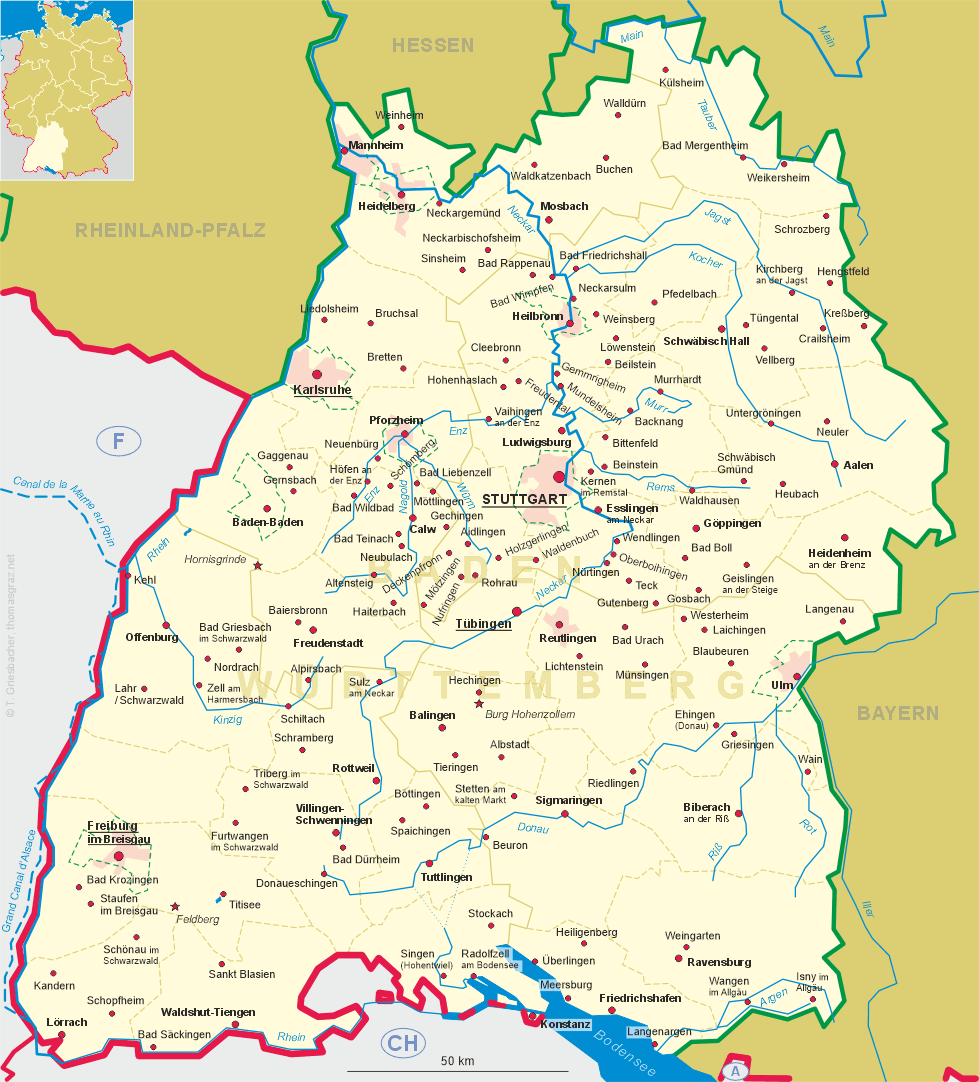 Freudental
• ru, uk:
• sr: Фројдентал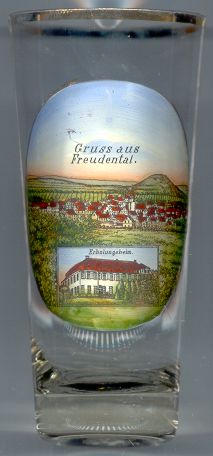 Freudental is situated at an elevation of 224 m about 45 km north of Stuttgart. The municipality, comprising only the village Freudental, has a population of about 2,500 (2017).
Froedental was first mentioned in 1304 in the stock records of the hospital in Esslingen. Similar to Besigheim and Löchgau it belonged to the Margraviate of Baden, as a result of the Bavarian Succession War of 1504 it came in possession of the Duchy of Württemberg. In 1723 6 Jewish families were allowed to settle here. Further 18 Jewish families were admitted in 1731. After changes and fragmentation of local government the town was again acquired by the duchy in 1731/1733. The town was not incorporated into the Duchy of Württemberg, but protected as 'Hofkammergut' in the Württemberg 'Kameralverwaltung'. The Jewish community flourished in the 19th century; in 1886 it counted 377 people, almost half of the villages population of the time. In 1887 Freudental even had its own rabbi. When the Württemberg Oberamt Besigheim was dissolved in 1938, Freudental came within the district of Ludwigsburg, where it remains.
The former

chateau (Neues Schloss) [left, no. 1764: bottom inset, and right, no. 3546: bottom right picture] was built in 1729–1731 for Countess Christina Wilhelmine of Grävenitz, the maitresse of Duke Eberhard Ludwig. King Friedrich of Württemberg enlarged the chateau in 1810 and had it transformed into a summer and hunting residence. In 1911 the chateau was bought by the union of the Stuttgart health insurance companies which used it as a recreation home (see labeling "Erholungsheim"). During both World Wars the chateau was used as an army hospital. After the war it served as a sanatorium for tuberculosis. In 1961 the building was finally purchased by district of Ludwigsburg. Since 1962 it is used as a residential and nursing home for the elderly. Since 2007 it is privately owned and is used as a meeting venue.
The bottom left picture on glass no. 0000 [right] shows a view of the

Parkgarten.

[https://de.wikipedia.org/wiki/Freudental, https://en.wikipedia.org/wiki/Freudental; https://www.freudental.de/tourismus/ortsgeschichte/; http://www.pkc-freudental.de/index.php/geschichte]

---