If you came to this page directly and do not see a navigation frame on top, please go to the home page.
| | |
| --- | --- |
| DEUTSCHLAND | GERMANY |
| Bundesland: Nordrhein-Westfalen | North Rhine-Westphalia |
| Regierungsbezirk: Detmold | |
| Kreis: Höxter | |
map →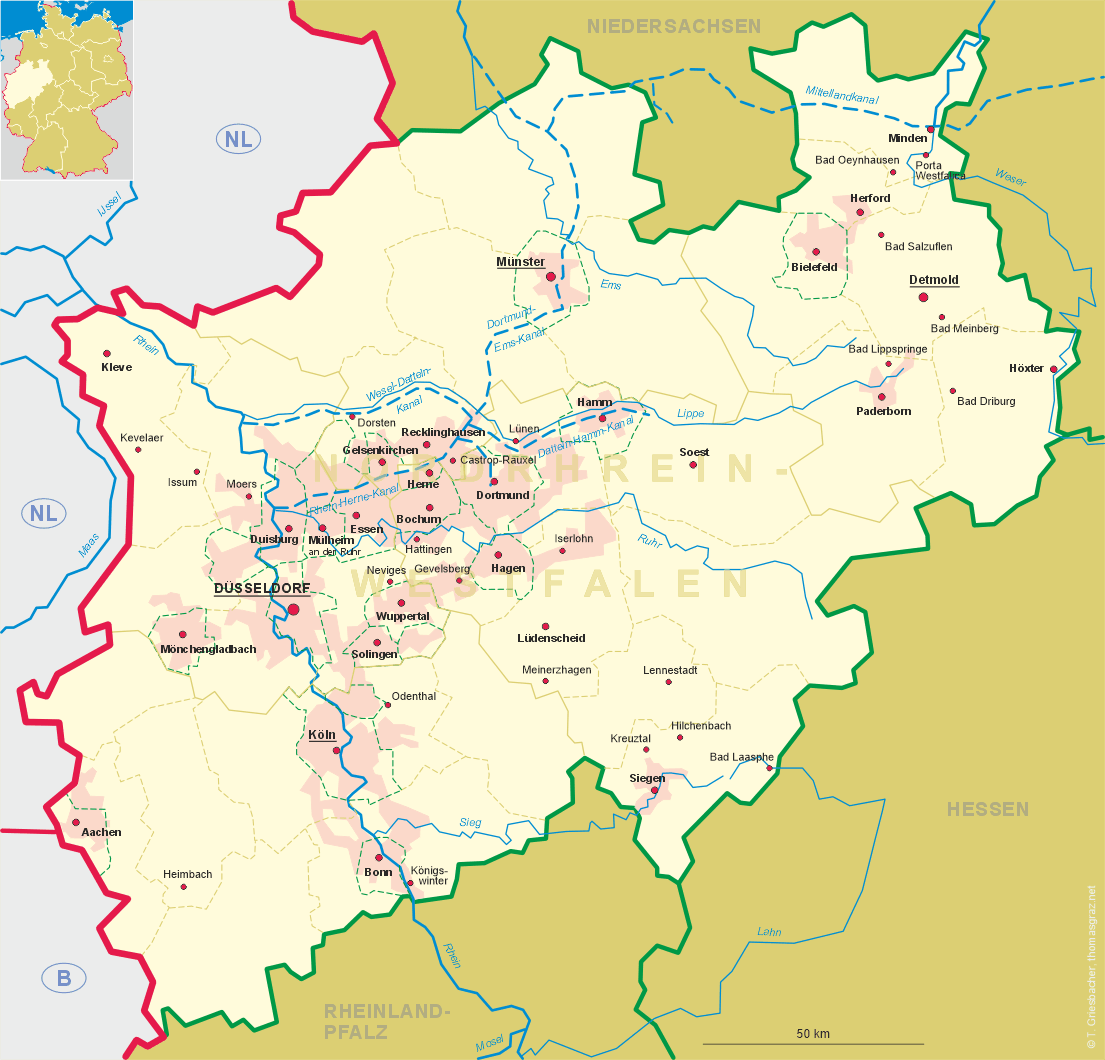 Bad Driburg
• sr: Бад Дрибург
• ru: Бад-Дрибург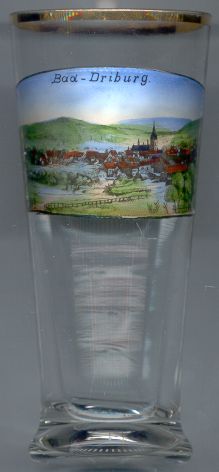 Bad Driburg is situated at an elevation of 200 m at the foot of the Eggegebirge in eastern Westfalia.
Shortly after AD 772 a church dedicated to St. Peter was built at castle Iburg. The former monastery Neuenheere was founded in 868 by the bishops of Paderborn. When the administration of the bishopric was rearranged, Driburg became the seat of an archdean. At that time the first "Driburger Pfennig" was minted here and Driburg also became a town; the original charter is missing, the oldest document mentioning Driburg as a town dates from 1290. Dringenberg also was chartered as a town in 1323. The town charter of Driburg was confirmed by the bishop of Paderborn in 1345. In 1803, when the ecclesiastical states were dissolved, Driburg came under Prussian sovereignty (province Westfalia). During World War II the town luckily suffered only little damages. In 1970 Driburg was merged with the neighbouring communities of Alhausen, Erpentrup, Herste, Langeland, Pömbsen and Reelsen. In 1974 Dringenberg and the communities of Kühlsen and Neuenheerse also were incorporated into Bad Driburg.
The oldest mentioning of the use of the mineral waters for therapeutic purposes dates from 1593. The spa was founded in 1782. After World War I, in 1919, Driburg received the official recognition as a spa town, followed in 1974 by the recognition as 'Heilbad' (therapeutic spa) and now was called 'Bad Driburg'. In 1987, a new, thermal, spring was developed by deep drilling.
The neo-Gothic

parish church St. Peter and Paul [background right] was completed in 1987. The Romanesque baptismal font of around 1260, two Baroque sculptures of 1676 and a tombstone of 1463 had already been part of the previous church. The organ was built in 1901, the wall and ceiling paintings were completed in 1906.

---