If you came to this page directly and do not see a navigation frame on top, please go to the home page.
| | |
| --- | --- |
| DEUTSCHLAND | GERMANY |
| Bundesland: Baden-Württemberg | |
| Regierungsbezirk: Karlsruhe | |
| Stadt: Karlsruhe | |
map →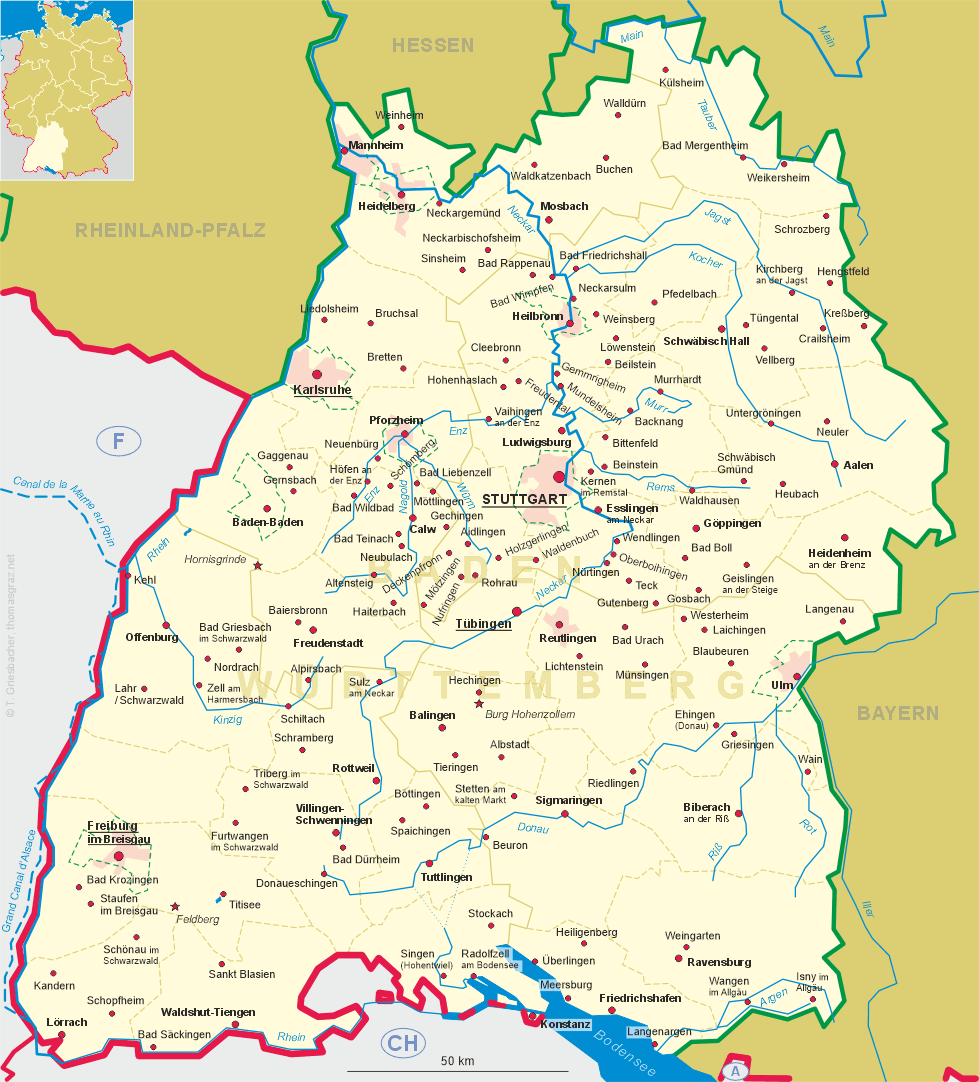 Karlsruhe
• lv: Karlsrūe
• lt: Karlsrūhė, Karlsrūjė
• el: Καρλσρούη
• bg, sr, uk: Карлсруе
• ru: Карлсруэ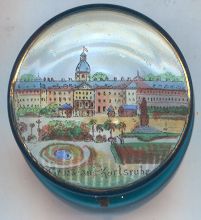 Karlsruhe is situated at an elevation of 118 m in Rhine rift on the rivers Alb and Pfinz between the river Rhine and the foothills of the Schwarzwald (Black Forest) and the Kraichgau. The independent city of Karlsruhe is the seat of the administrative region Karlsruhe and the district Karlsruhe. the city has a population of about 284,200 (2004).
Karlsruhe was founded in 1715 by Margrave Karl Wilhelm of Baden-Durlach. According to the legend, the margrave had fallen asleep during a hunting excursion in the vicinity of Durlach and had a dream: a splendid castle in the centre of a city with streets forming fans like the rays of the sun. It was this plan that was actually carried out when planning his new residence. The castle is loacted in the centre of a circle; streets spread southward in a fan-shaped manner through the city, fan-like alleys lead northward through the Hardtwald forest. From then on, Karlsruhe, named for its founder, was the residence of the margraviate Baden-Durlach, from 1806 the Grand Duchy of Baden.
In the last century several of the neighbouring communities including Durlach (1938), were incorporated into Karlsruhe, not always without opposition by their residents. After World War I, Karlsruhe was the capital of Germany's free state of Baden until 1945. After World War II, Karlsruhe at first became part of the federal state of Württemberg-Baden, consisting of the northern half of the former grand duchy and the northern half of Württemberg. Württemberg-Baden (capital Stuttgart), Baden (capital Freiburg im Breisgau) and Württemberg-Hohenzollern (capital Tübingen), were amalgamated to Germany's federal state of Baden-Würtemberg in 1952. In 1950, Karlsruhe became the seat of the Federal Court of Justice of Germany. The Federal Constitutional Court of Germany took its seat here in the following year.
The foundation in 1715 of the

Karlsruhe castle also was the foundation of the city itself. The original building was constructed partly of wood, which had to be replaced by a stone construction in 1746. Four years later, the castle was remodeled after plans of Balthasar Neumann. The central tower was reduced in height in 1849 and at this occasion received its characteristic dome-shaped roof. The castle was completely destroyed in 1944 and after the war was reconstructed on an altered ground-plan to become the State Museum of Baden.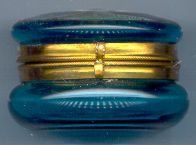 ---