If you came to this page directly and do not see a navigation frame on top, please go to the home page.
| | |
| --- | --- |
| ČESKÁ REPUBLIKA | CZECH REPUBLIC |
| Ústecký kraj | Ústí nad Labem region |
| Okres: Děčín | |
map →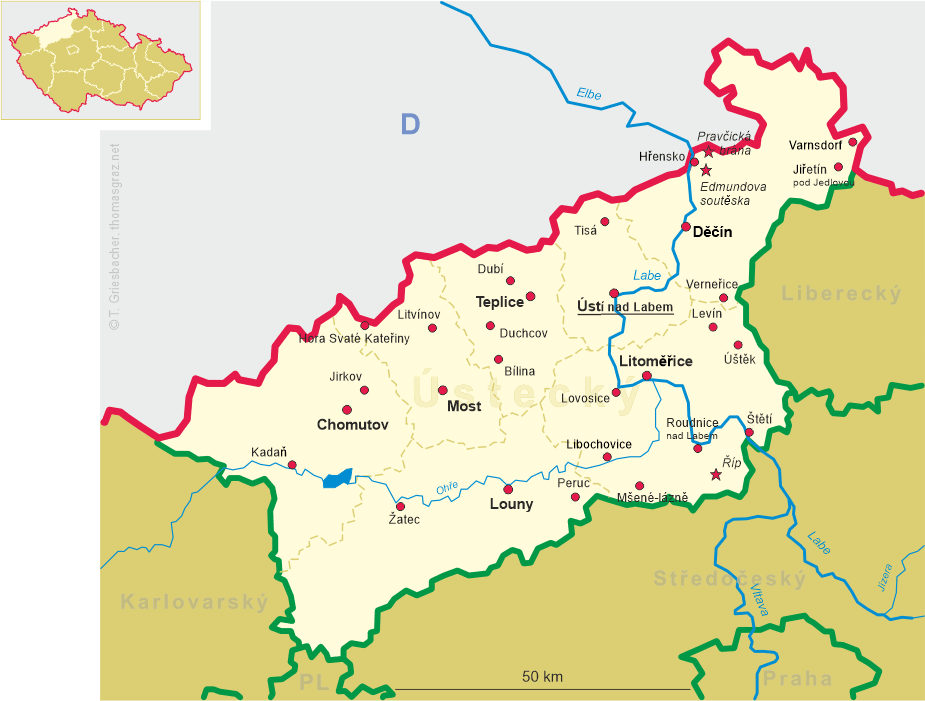 Varnsdorf
• hsb: Warnoćicy
• de: Warnsdorf
• ru, sr: Варнсдорф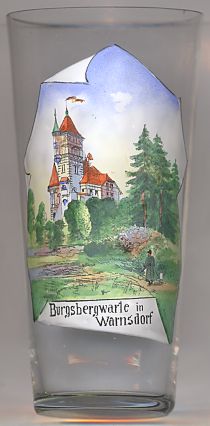 Varnsdorf is situated at an elevation of 350 m in the Děčín district of Northern Bohemia, close to the border to Germany. Varnsdorf has a population of about 15,800.
Warnsdorf was first mentionedin a document of 1352. In the 18h century, Warnsdorf became a regional centre of weavers. The neighbouring communities of Neu Warnsdorf (founded 1689), Floriansdorf (1700), Karlsdorf (1727), Alt Franzensthal (1783) and Neu Franzensthal (1800) were incorporated into (Alt) Warnsdorf in 1849. At this time Warnsdorf had a population of about 13,000 and thus was the largest village community of the Austrian empire. In 1868, when the community had grown to about 15,000 inhabitants, it was granted the status of a town. Its popular nickname at the time was 'Klein Manchester' (Little Manchester). After the First Vatican Council (1870) Warnsdorf became an important centre of the Old Catholic Church in Austria. Before World War II, the city became a centre of the Sudeten German separatists. In 1945 the German inhabitants, a large part of the entire population, were expelled to Germany.
Ludwig van Beethoven's 'Missa Solemnis' (op. 123, Mass in D) was performed the first time in its entirety in Warnsdorf on the 29th of July 1830.
The

mountain hotel Burgsbergswarte on the Burgsberg (429 m, today called Hrádek) was built in 1904. After 1945 the building fell into dereliction. In recent years a cross-border initive started to renovate the structure.

---