If you came to this page directly and do not see a navigation frame on top, please go to the home page.
| | |
| --- | --- |
| DEUTSCHLAND | GERMANY |
| Bundesland: Freistaat Bayern | Bavaria |
| Regierungsbezirk: Oberbayern | |
| Stadt: Rosenheim | |
map →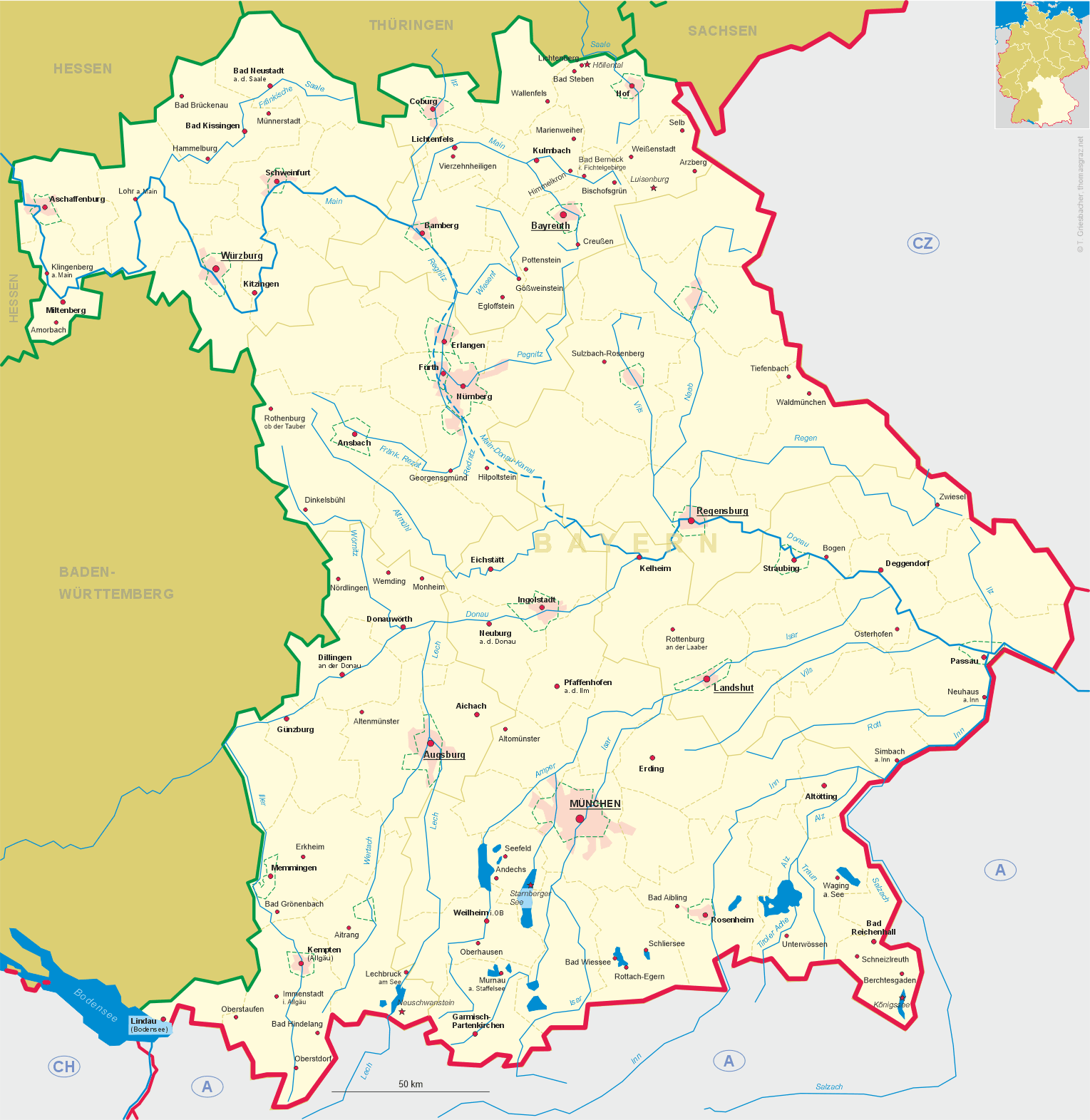 Rosenheim
• lv: Rozenheima
• lt: Rozenheimas
• el: Ρόζενχαϊμ
• be, bg, ru, uk: Розенхайм
• mk, sr: Розенхајм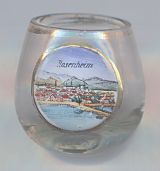 Rosenheim is situated at an elevation of 447 m where the Mangfall river flows into the river Inn in the foothills of the Alps of Upper Bavaria. With its population of about 60,300 (2006) Rosenheim is Bavaria's third-largest city after Munich and Ingolstadt. Rosenheim is also the seat of the district of the same name, but the city itself is administered as a district in its own right.
From ancient times, the area was an important place where trading routes from the north to the south met those leading from the west to the east. During Roman times, Pons Aeni ('Inn Bridge'), located north of Rosenheim near today's Langenpfunzen and Leonhardspfunzen, was the most important place for crossing the Inn river which connected the Roman provinces of Noricum and Raetia. The castle of Rosenheim on the Schlossberg hill on the eastern side of the river was first mentioned in 1234. The name probably goes back to the coat of arms of the founders of the castle, the counts of Wasserburg. During the same period, a village of boatmen originated to the west of the river; due to the marshy grounds near the Inn the village was located a few hundred metres away from the river. The place soon became an important transhipment point for all kind of goods so that Rosenheim in 1328 received the privileges of a market town. The boatmen of Rosenheim became wealthy by the transport of these goods on the Inn from Hall in Tyrol to Passau and further down the Danube to Vienna and Budapest.
Around 1600, Rosenheim had already become one of the most important market towns in Bavaria. However, it took until 1864 that Rosenheim obtained the privileges of a town. The 17th century was a period of economical decline because the shipping activities on the river were severely reduced by the Thirty Years' War (1618–1648), the Plague of 1634 and a fire which destroyed large parts of Rosenheim in 1641. During the 19th century, Rosenheim again became an important centre in southeastern Bavaria after the third Bavarian saline (after Reichenhall and Traunstein) was opened here in 1810. A wooden pipeline brought the saline waters from the salt mines near Reichenhall to the salt works of Rosenheim. A further boost for Rosenheim's economy was its conection in 1858 to the railroad system.

---