If you came to this page directly and do not see a navigation frame on top, please go to the home page.
| | |
| --- | --- |
| DEUTSCHLAND | GERMANY |
| Bundesland: Baden-Württemberg | |
| Regierungsbezirk: Tübingen | |
| Landkreis: Alb-Donau-Kreis | |
map →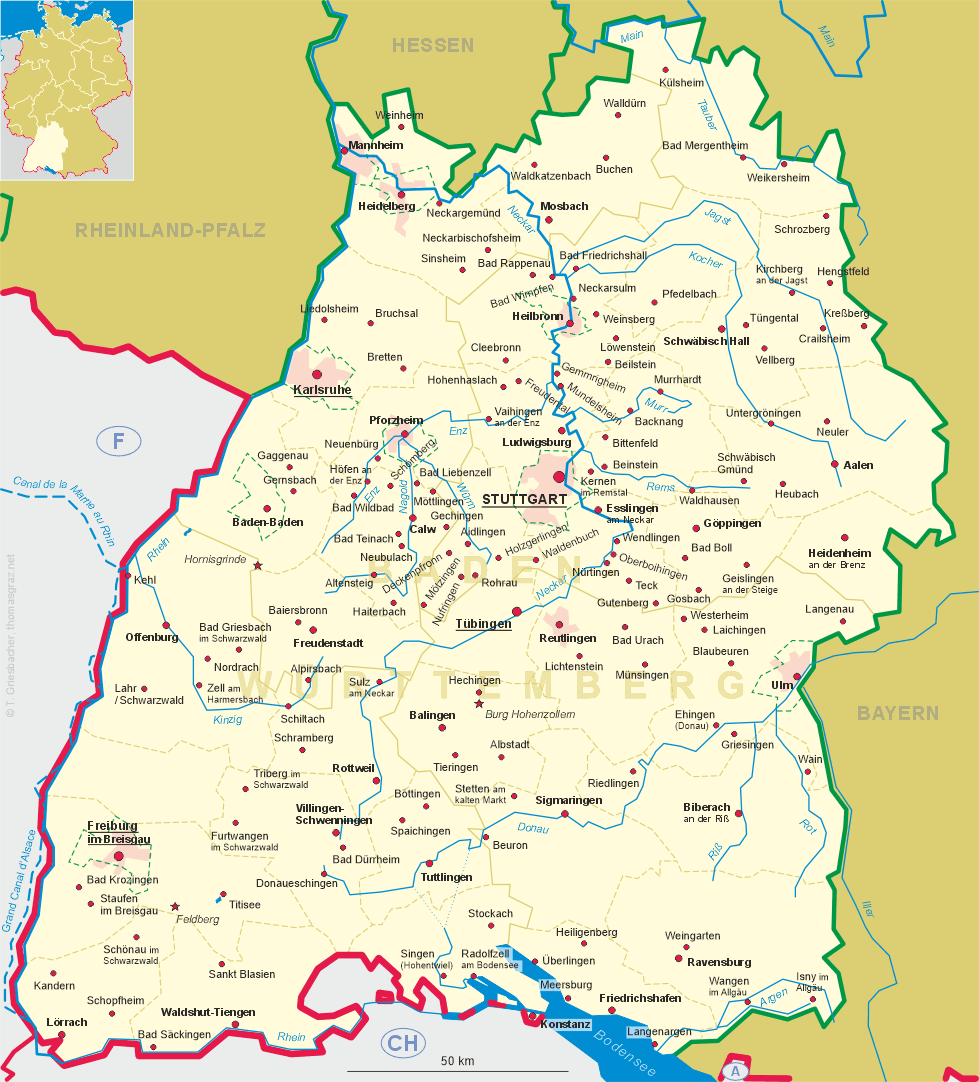 Laichingen
• ru: Лайхинген
Laichingen Laichingen is situated at an elevation of 755 m in the Laichinger Alb plateau about 25 km west of Ulm. The municipality has a population of about 11,000 (2005).
The name of the town makes it likely that it was founded between the 3rd and 5th century. The first mention, however, dates from 1085 when the church of St. Alban's was donated to the monastery of Blaubeuren. Emperor Karl IV granted Laichingen the rights of a town, but Laichingen declined. The privileges of a market town was granted by Duke Friedrich I of Württemberg (r.1593–1608). The exact date is not known, but in 1602 Laichingen was given another privilege for two further annual markets. The tradition of linen weaving, which Laichingen was best-known for several centuries, goes back to the Middle Ages. In the 1949 the government of Württemberg-Hohenzollern granted Laichingen again the status of a town.
The picture on glass no. 2329 shows a view of the street

Bahnhofstraße (Station Road).

---